The worldwide preview of Pardo Endurance 72 took place at the
Düsseldorf
. The new project follows the same philosophy of its predecessor, the Endurance 60, focusing on long-distance, eco-speed and performance-oriented design without compromising safety and low fuel consumption. Endurance 72 is a yacht built around individual owners' needs for enjoying long periods in maximum comfort, in both displacement and planning modes.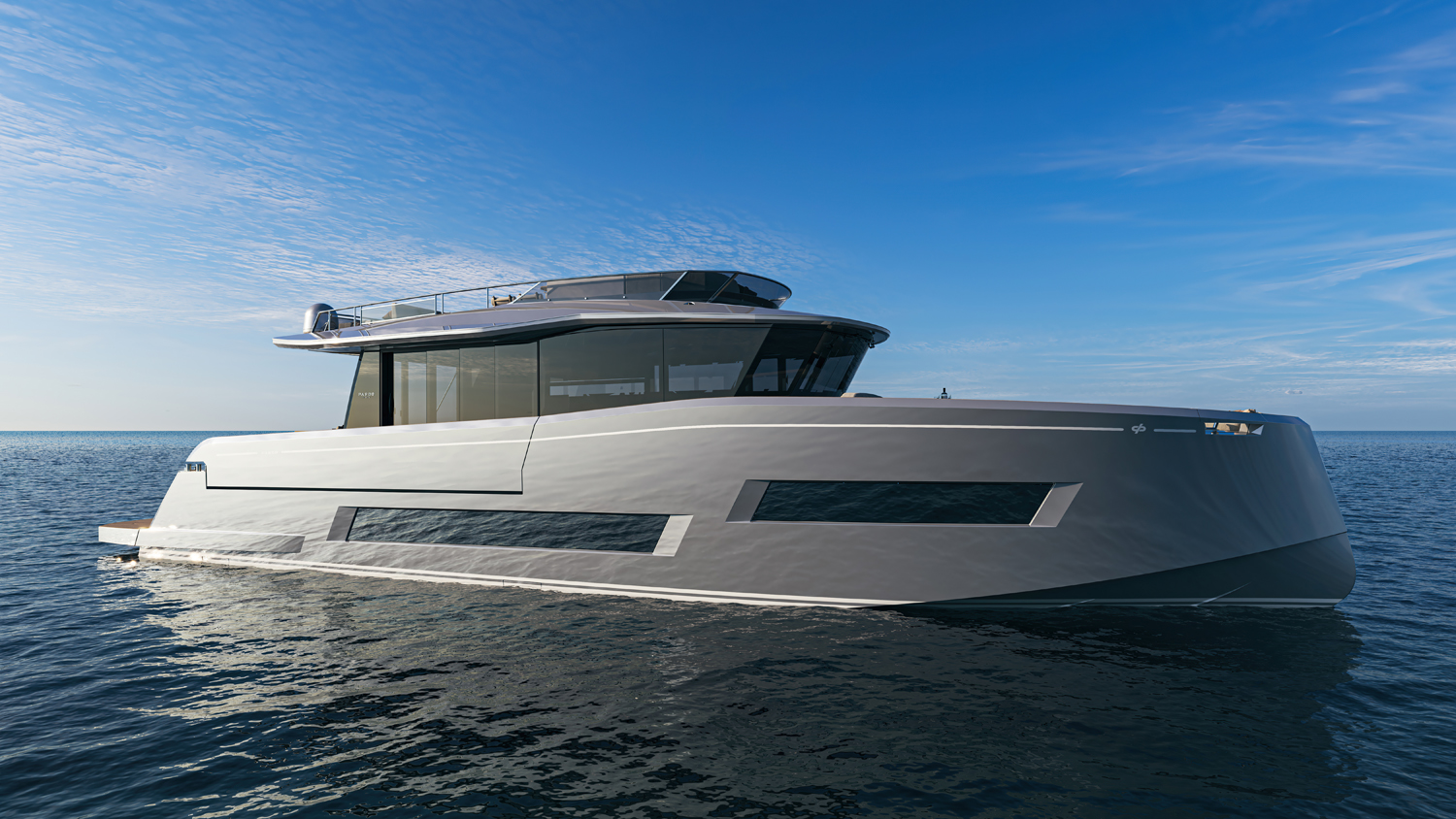 Endurance 72 offers two different interior layout options: galley-up or galley-down. The first option features a galley on the main deck with four cabins and five bathrooms below deck. The second layout features a galley, three cabins and four bathrooms all located below deck favoring a more spacious main deck area.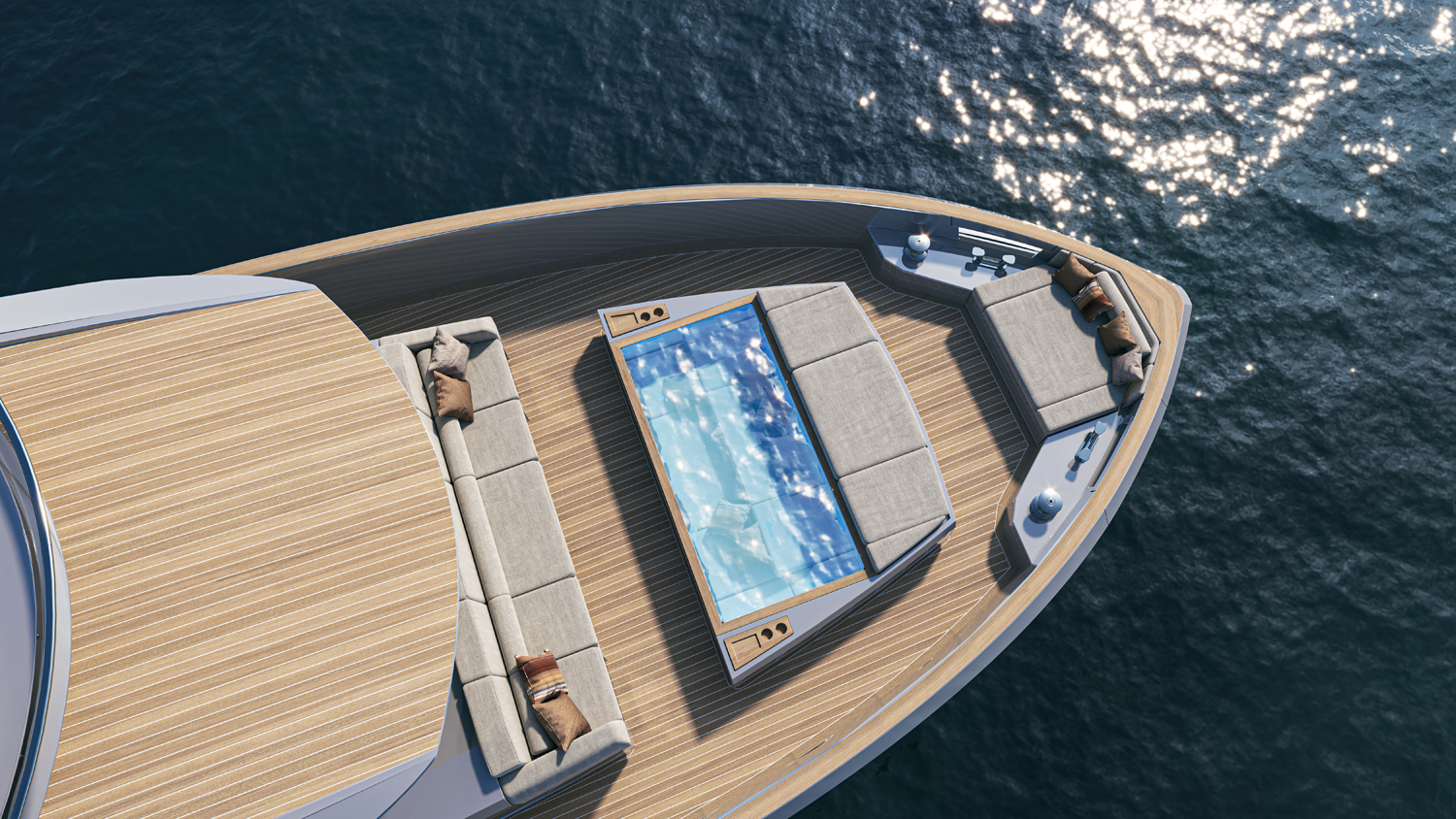 The standard layout features a galley located aft on the main deck. In front of the galley, the dining area opens completely onto the terrace via a side door. Forward, a large sofa with chaise lounge and a smaller sofa make up the lounge/relaxation area for viewing the flatscreen TV that also connects with the helm station with 270-degree visibility. Here, the sofa and pilot seat are integrated around a large storage unit with drawers. A staircase amidships leads to the day-head and to the owner's and VIP suites for maximum privacy, while a forward staircase leads directly to the two ensuite cabins with twin beds.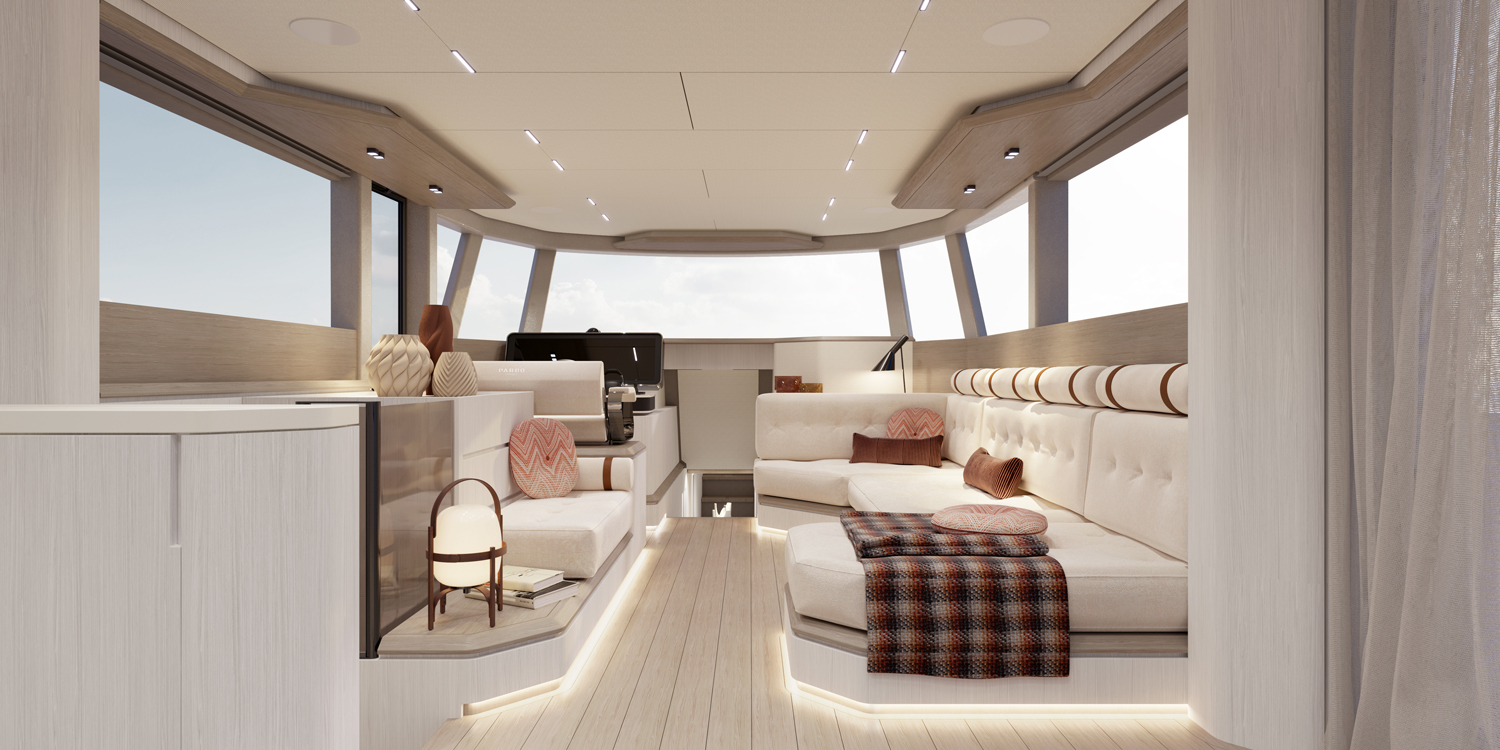 Alternatively, the galley-down layout introducing Country Kitchen is the true novelty stemming from the collaboration with BurdissoCapponi Yachts & Design. This innovative layout features a Country Kitchen with an American-style breakfast table located below deck, with direct access to the crew area.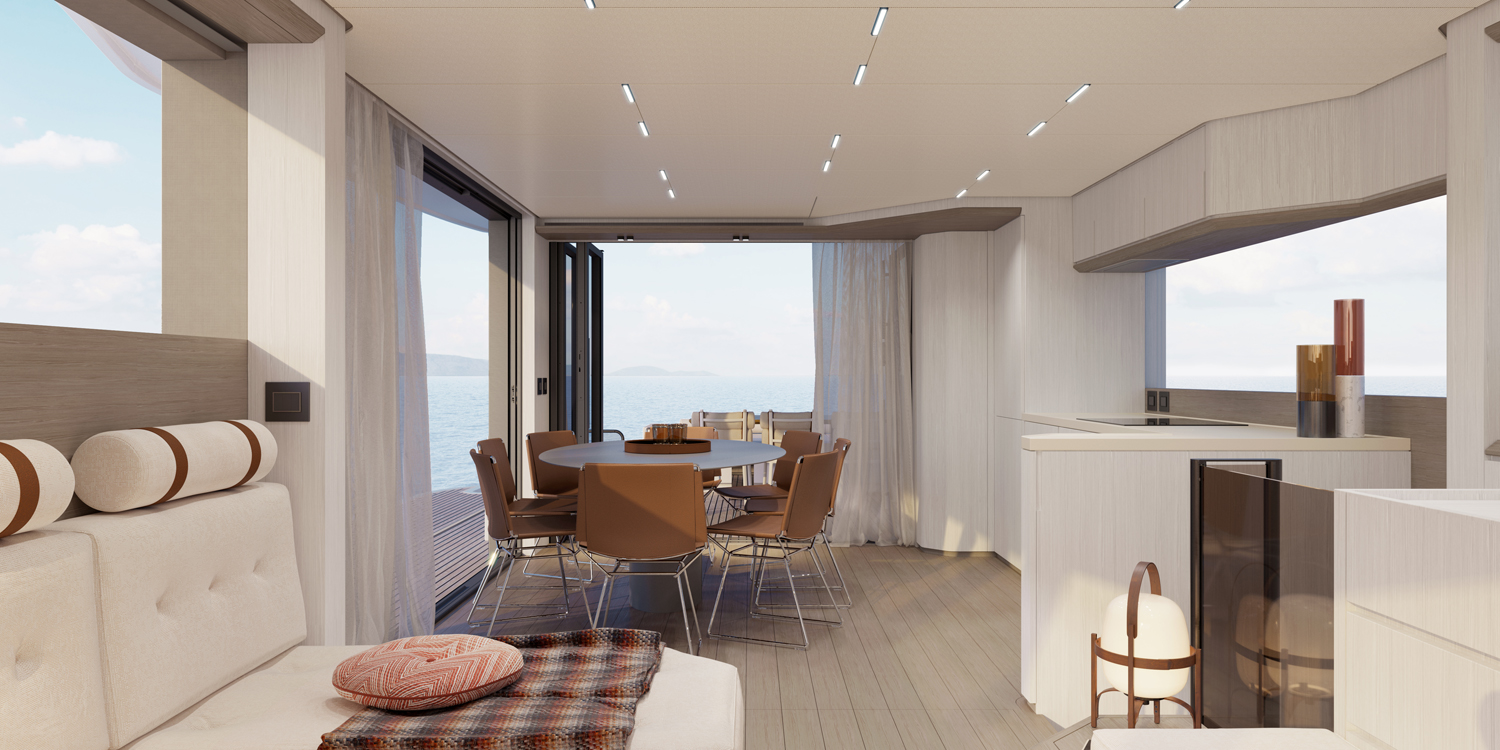 An in-depth analysis of Computational Fluid Dynamics (CFD) has resulted in a hull shape optimized for IPS propulsion, maneuverability, safety, comfort and reduced fuel consumption. The IPS drives provide Dynamic Positioning capability for easy mooring and on-point maneuvers, even with a reduced crew.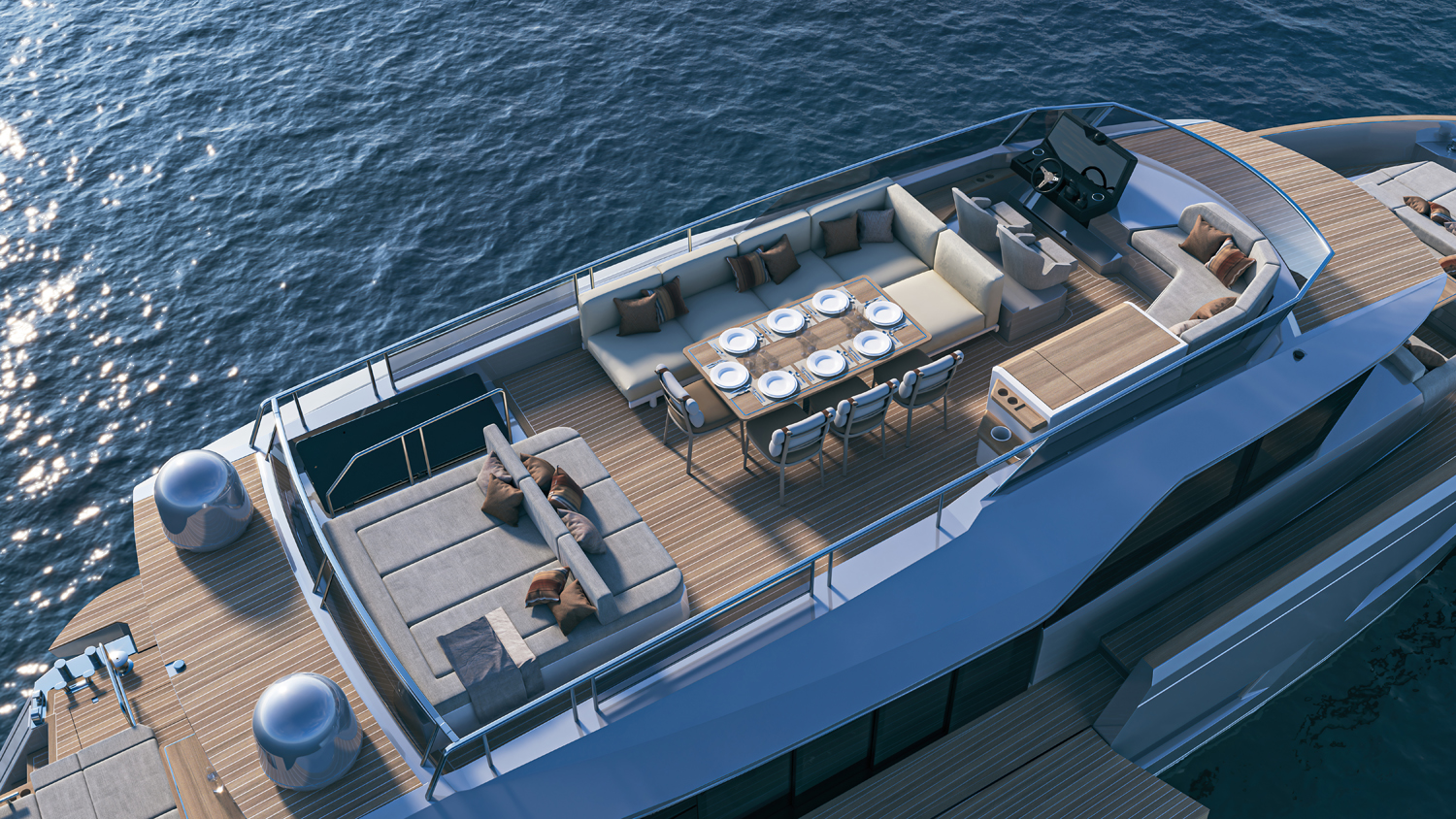 The so-called "warped" bottom, with a deadrise angle progressively reduced from bow to stern, ensures hydrodynamic efficiency when planing in rough seas. The relatively forward center of gravity, in combination with a keel line arising towards the stern, helps to reduce the amount of energy dissipated in the wake in displacement mode, as well as the power required to overcome the "hump", the transition phase between displacement and planning modes.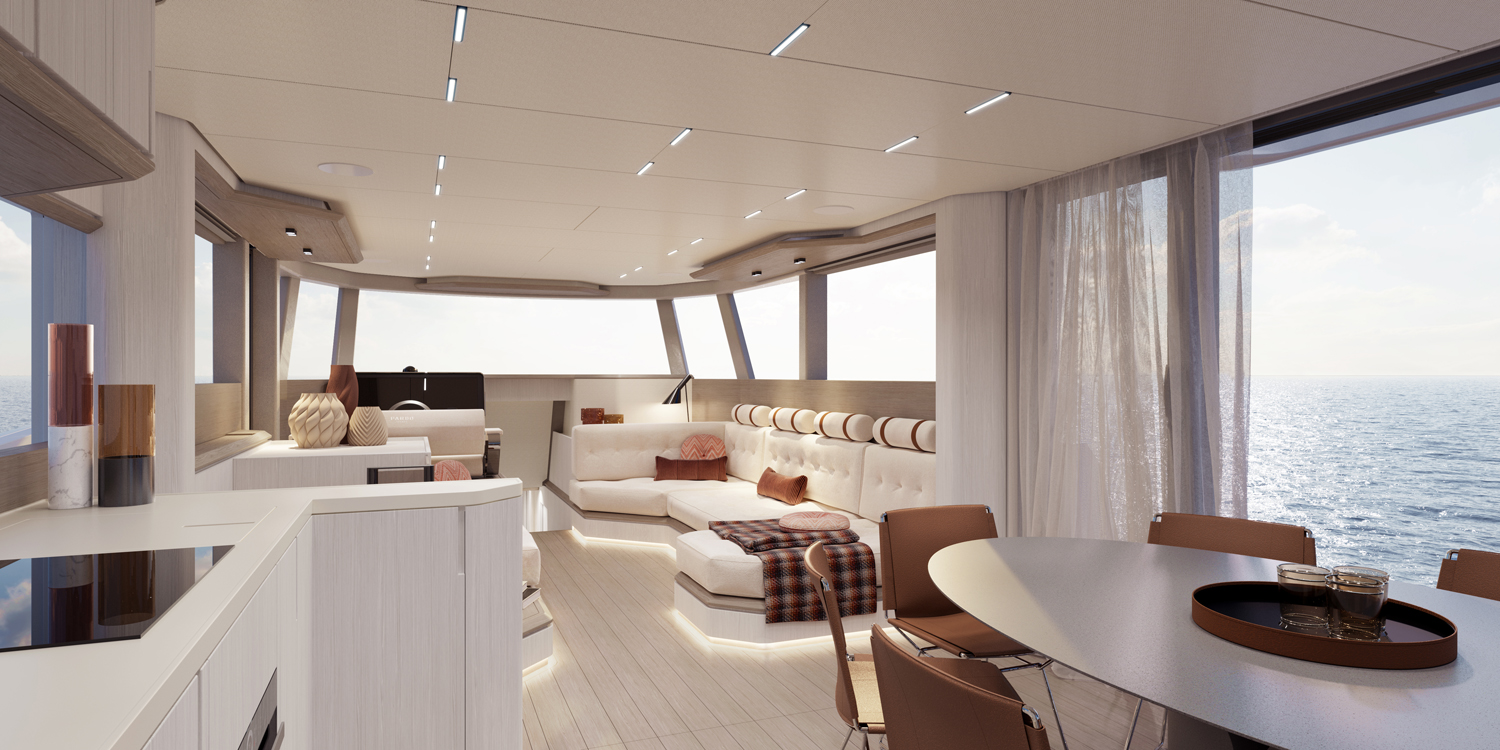 The three available engine options (2 x Volvo D13 IPS 1050 Standard,1200 or 1350 as Optional) can easily be installed in the engine compartment without any modifications. In addition, the engine room is already prepared for the installation of a hybrid engine.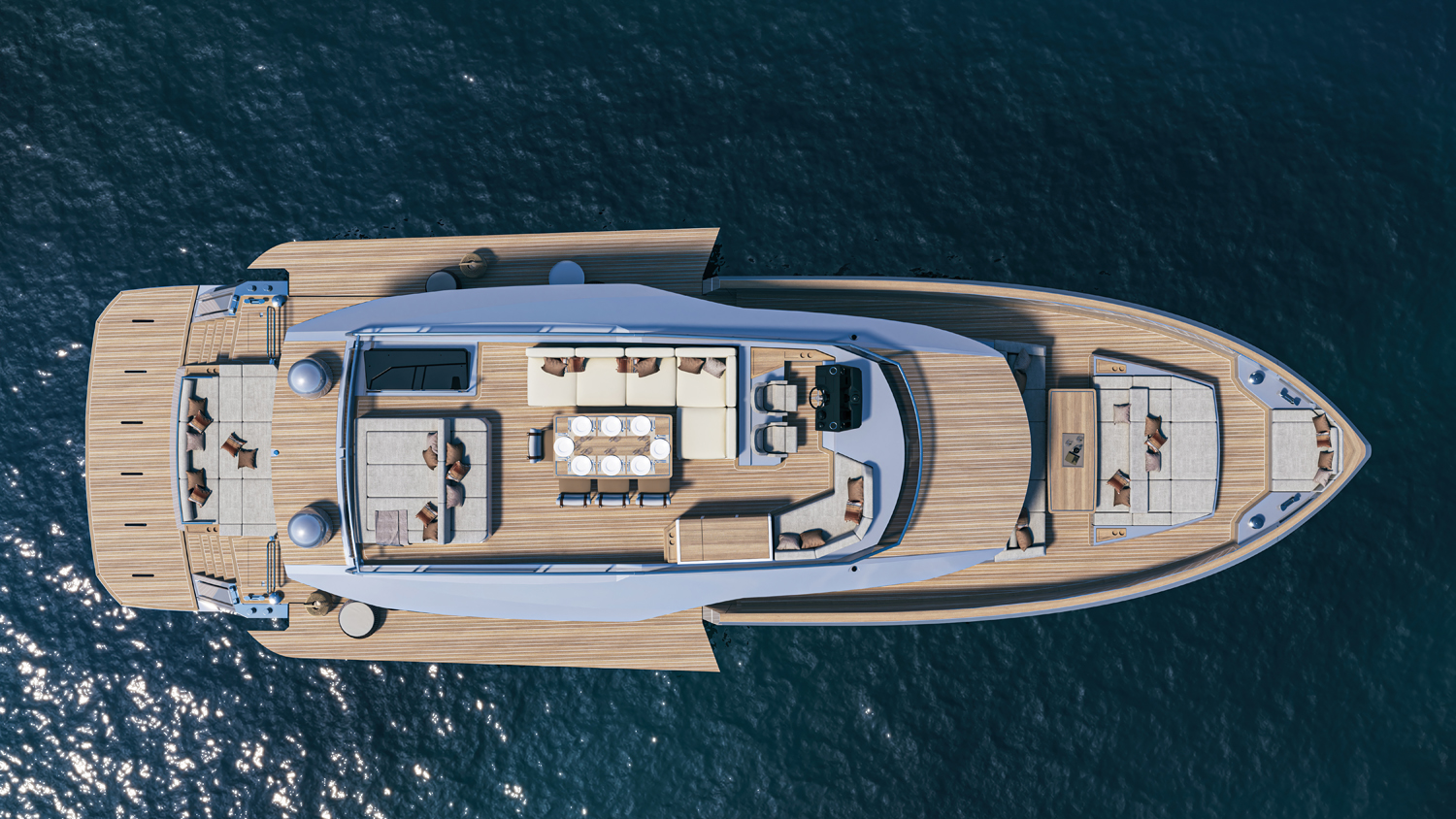 The first Endurance 72 will be launched in Spring 2024.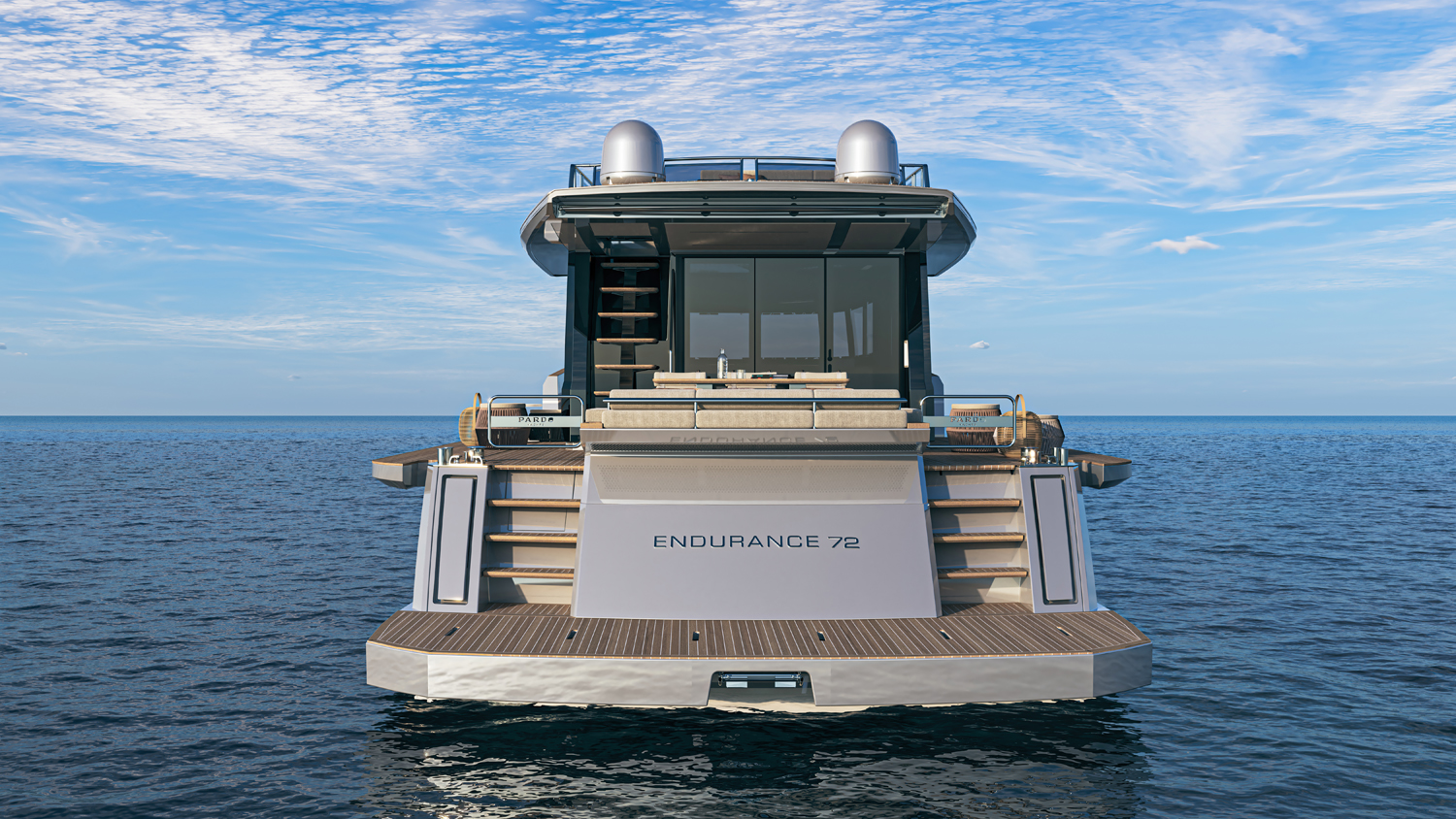 Cantiere del Pardo
was founded in 1973 in Italy. Pardo Yachts, the brand of Cantiere del Pardo dedicated to powerboats, was born in 2016. The first model, the Pardo 43, was launched in 2017.
Credits: Pardo Yachts