Columbus Yachts
has announced the launch of a new line devoted to elegance and versatility: Atlantique. Atlantique 43m – the first in a series of three boats – is also a flagship. Hot Lab, responsible for both exterior and interior design, has pushed the interaction of spaces with the marine environment to the limit. The hull silhouette is reminiscent of yachts of bygone days, and the stern area, with its large panoramic swimming pool, is just 50 cm above water.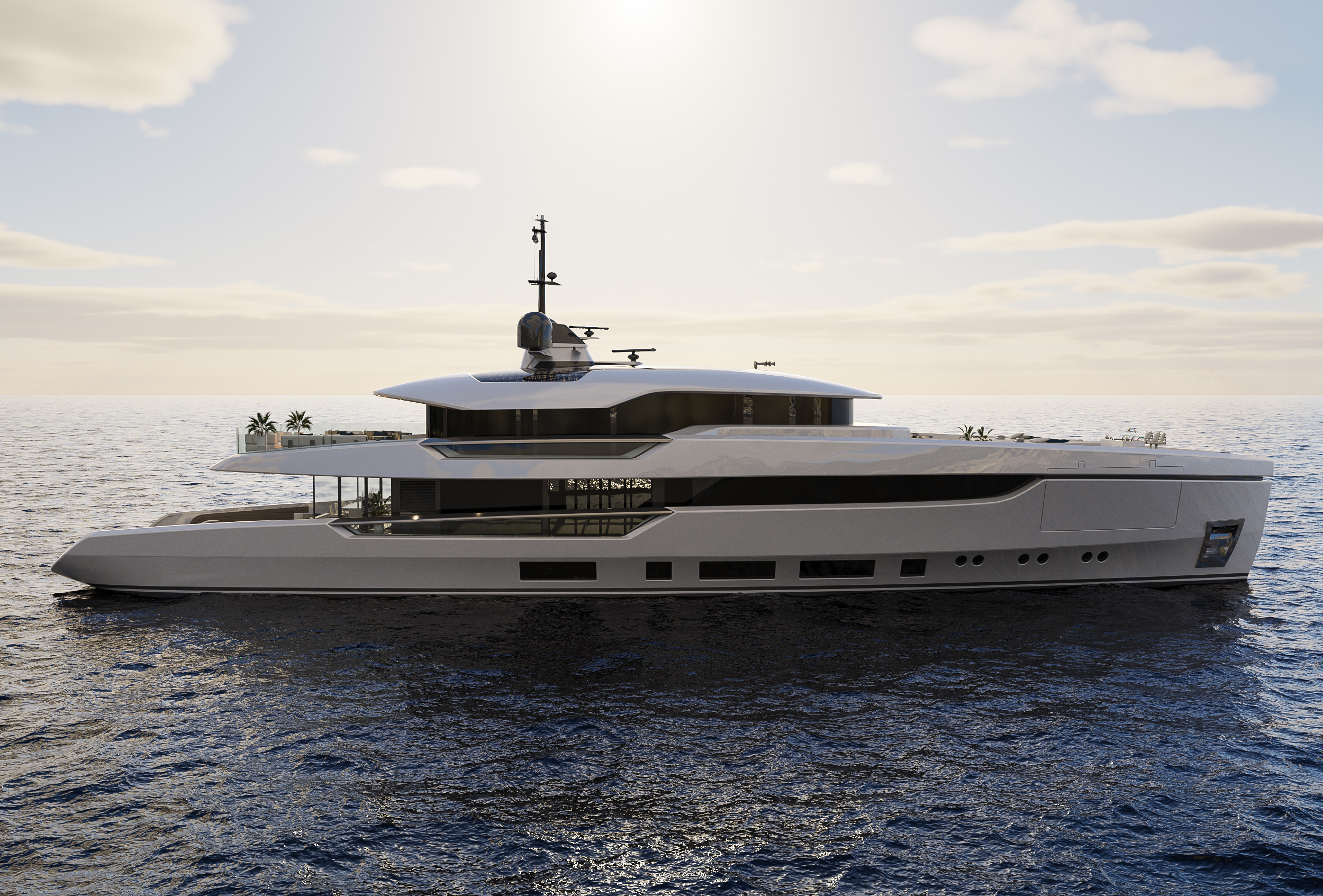 The sailboat-style stern of the Atlantique 43m is perhaps its most distinctive area. The central swimming pool is surrounded by a C-shaped seat. The indoor areas of the main and upper decks allow for total contact with the surrounding landscape.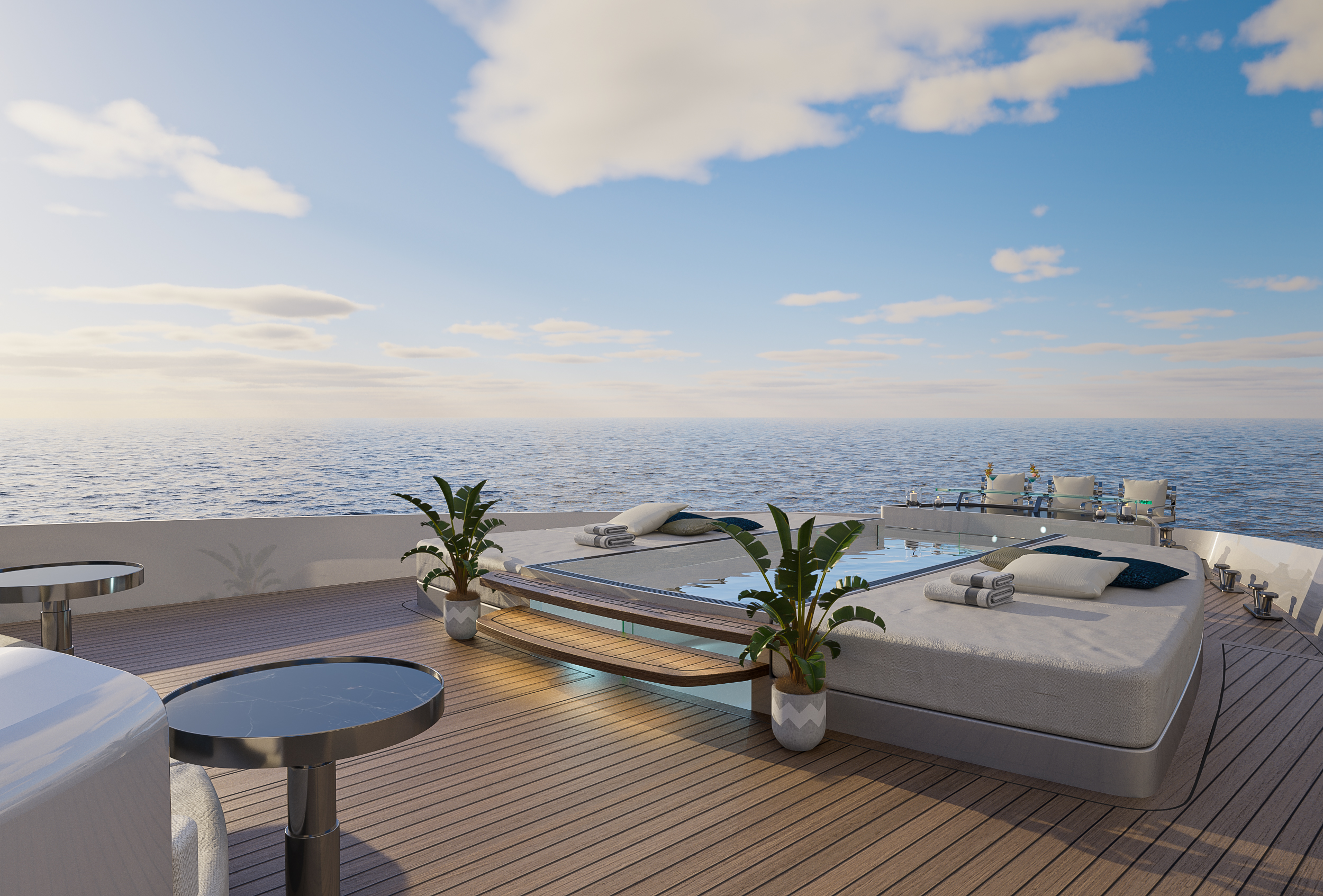 The upper deck is mainly reserved to the owner (in the six-cabin version) and has a completely private aft terrace. In the sun-deck version there is an external staircase for access from the stern as well. The interior features a suite with a king-size bed facing aft and surrounded by floor to ceiling windows for a 180° view to the horizon. The owner's studio, a large dressing room with a comfortable sea view vanity, and the owner's bathroom with tub and shower complete this area.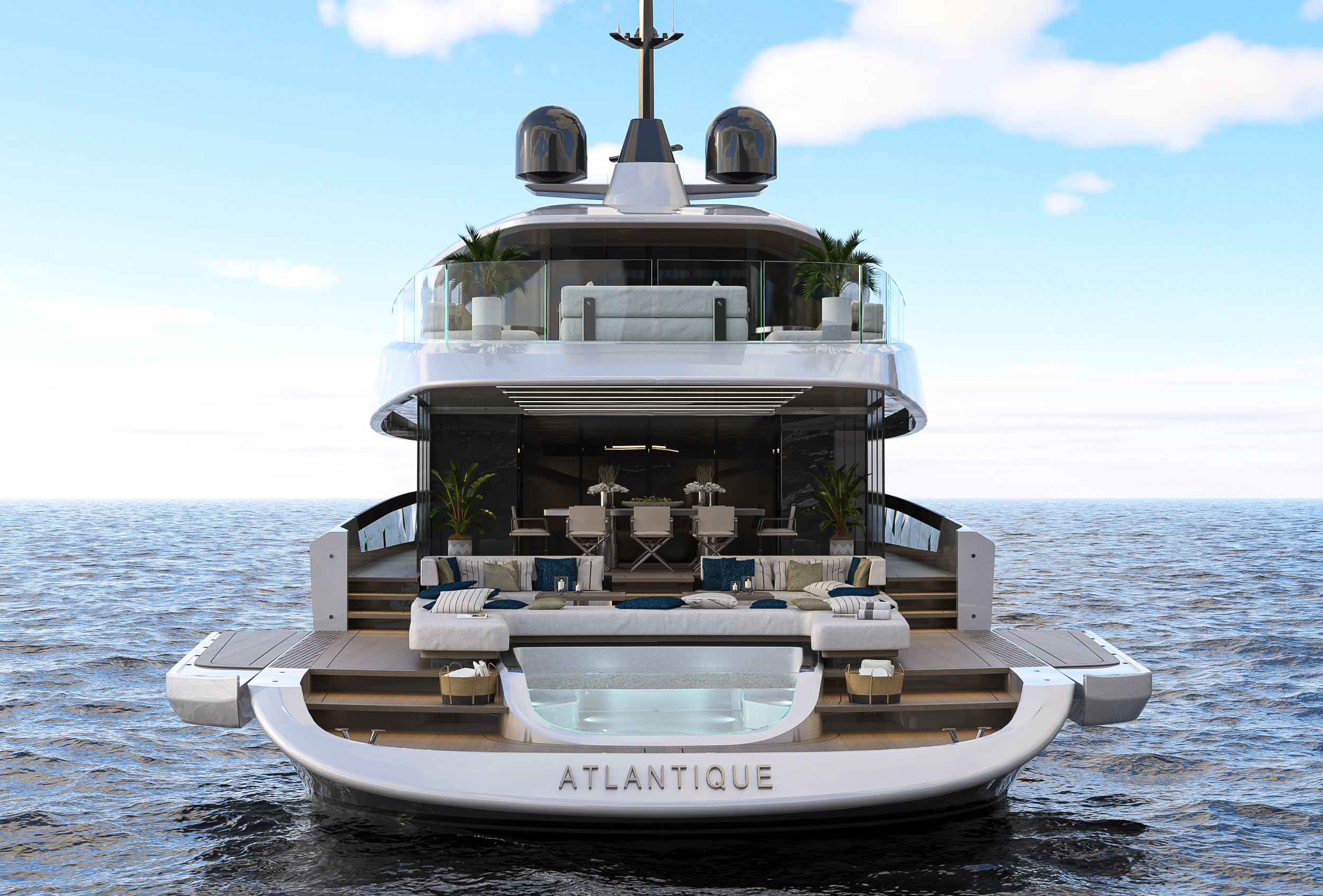 At the bow we find an outdoor lounge area and a second swimming pool surrounded by sunpads.
The lower deck houses five cabins, two VIP rooms with bathroom at side, two twins and a full beam VIP suite.
A number of eco-friendly solutions like solar panels, water purifiers, and a low-fuel-consumption propulsion system complete the features of Atlantique 43m, ensuring a minimal negative impact on the environment and energy savings at every turn.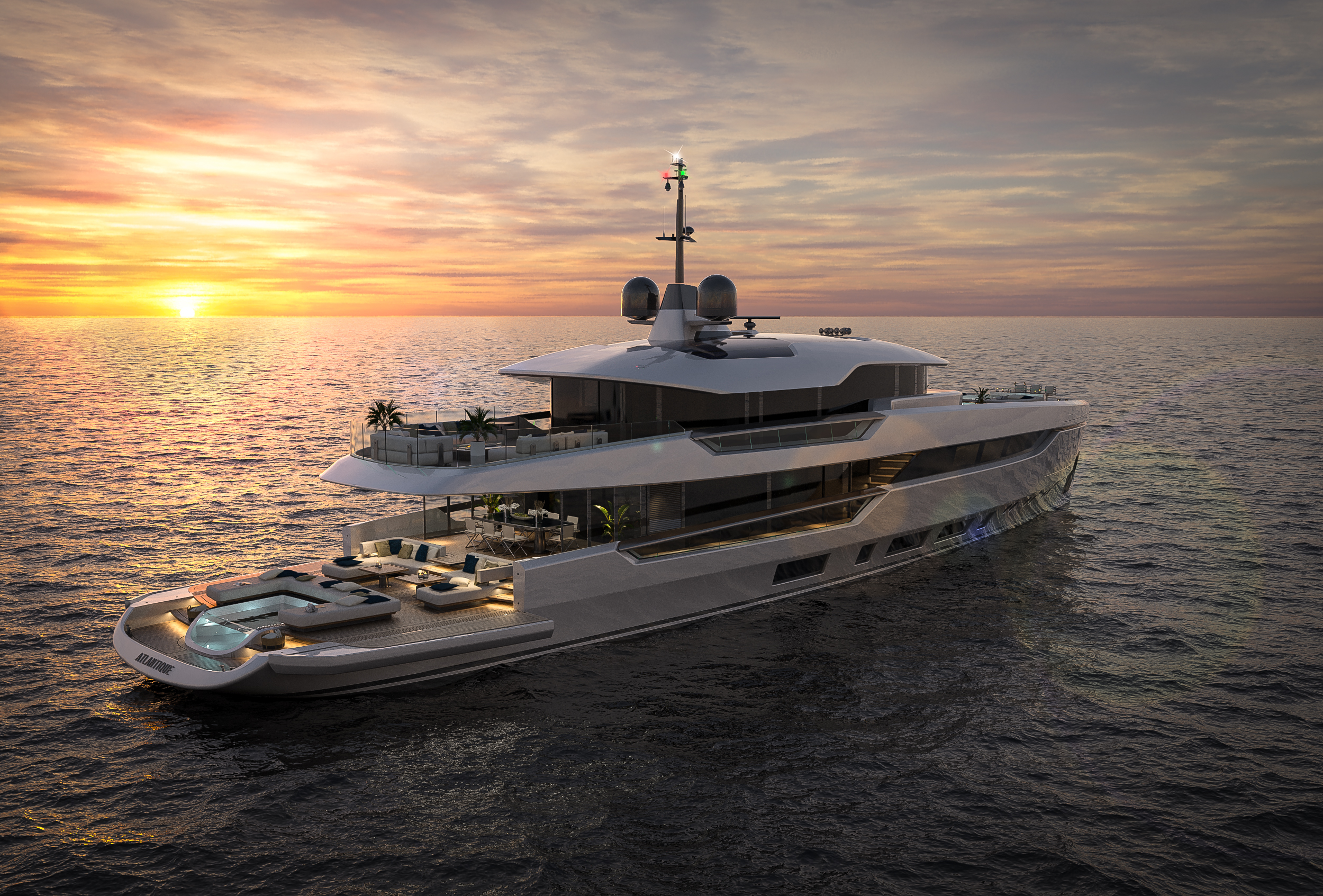 The new Atlantique 43m fully reflects Hot Lab's design philosophy: "Architecture for Voyagers".
Columbus Yachts
was established in 2008. In early 2019, the shipyard launched the new flagship Columbus Classic 80m M/Y Dragon, which joins in the Columbus star-studded fleet with the award-winning Sport Hybrid 40 Divine, the 57m M/Y Taiba and the 40m M/Y Eleonora III. The Columbus range offers four different lines: Sport, Classic, Crossover and Custom for unique projects. Currently,
Palumbo Superyachts
comprises a representative office in Monaco and a logistics network of five shipyards in the Mediterranean (Ancona, Malta, Marseille, Naples and Savona), operating under just as many world-renowned brand names: ISA Yachts, Columbus Yachts, Mondomarine, Extra Yachts and Palumbo SY Refit.
Credits: Columbus Yachts