The Ferretti Group has released fresh news about details of its new Custom Line model, the 28.43-meter Navetta 30.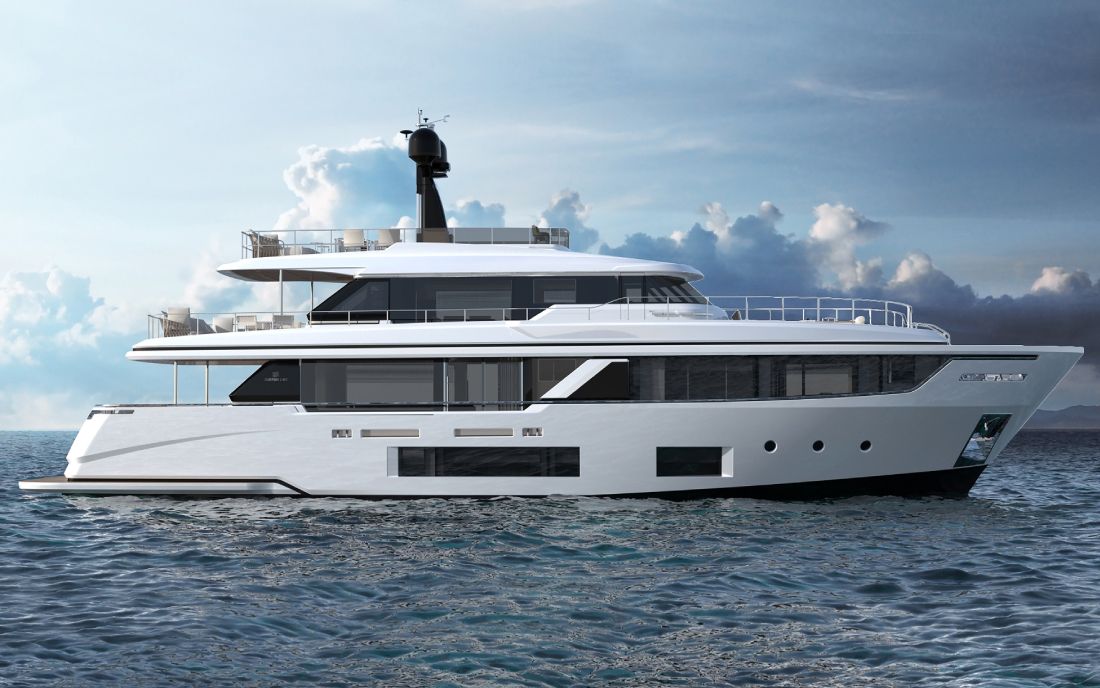 Custom Line Navetta 30 is the first yacht with an interior design scheme by the prestigious Antonio Citterio Patricia Viel architecture firm and an exterior design by Filippo Salvetti.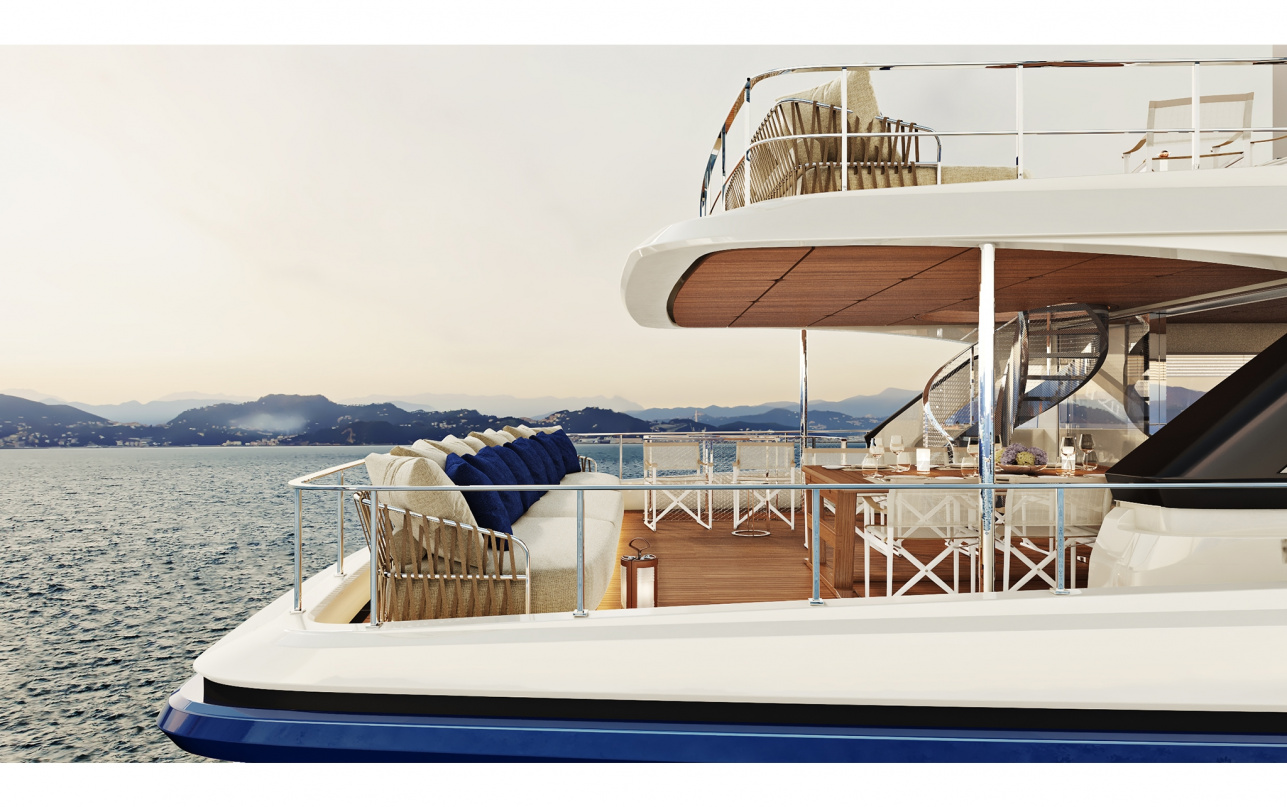 According to Stefano de Vivo, the Ferretti Group's Chief Commercial Officer "The new Navetta 30 takes us into a new dimension in design. Due to the huge success enjoyed by the new Navetta generation, we want every new project to have the sensational verve of a masterpiece. The Navetta 30 meets this requirement and takes a stunning step forward in the quest to offer Owners and their guest's incomparable well-being".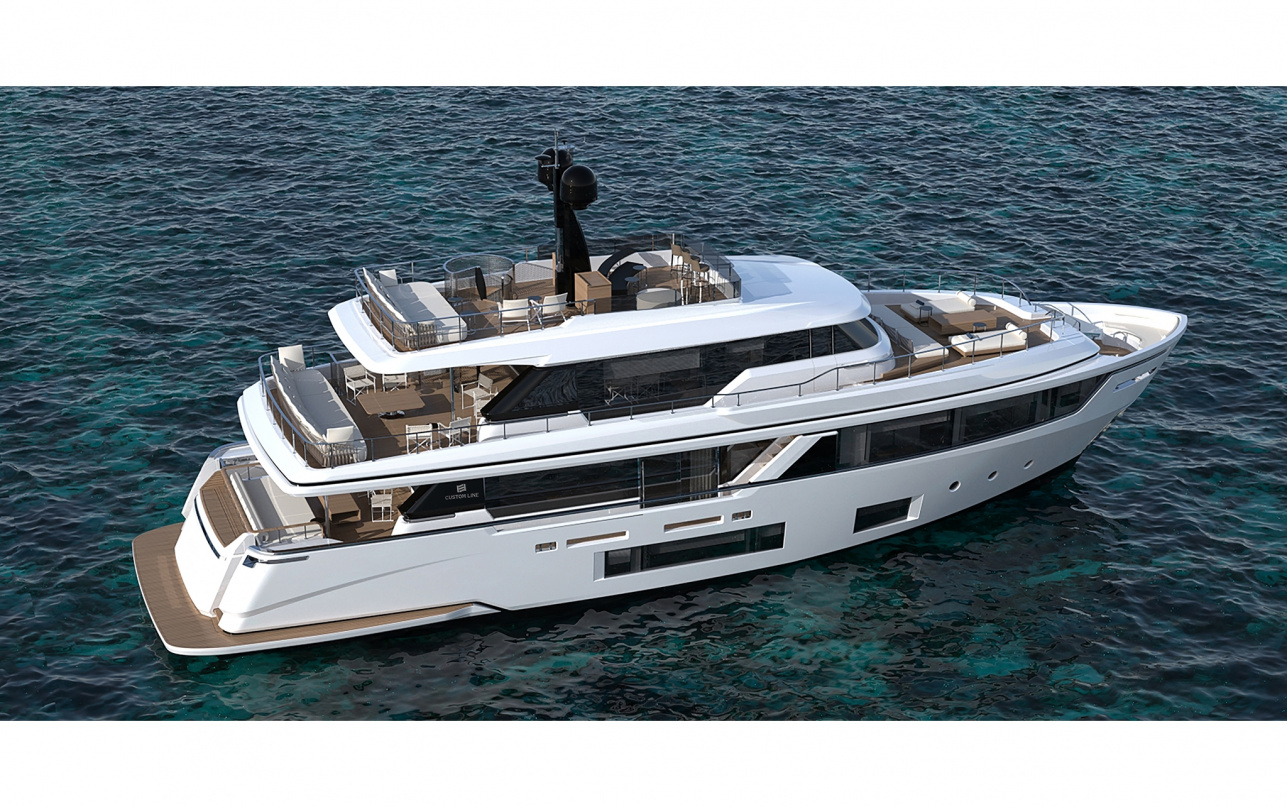 The classic, perfectly poised profile of the yacht places the emphasis on the way the lines stretch out horizontally and the vertical connections between the decks almost go unnoticed.
One of the most striking aspects of the new yacht is a gap between the hull and the superstructure, which has been created by raising the joints with the upper deck to form two clearly separate parts.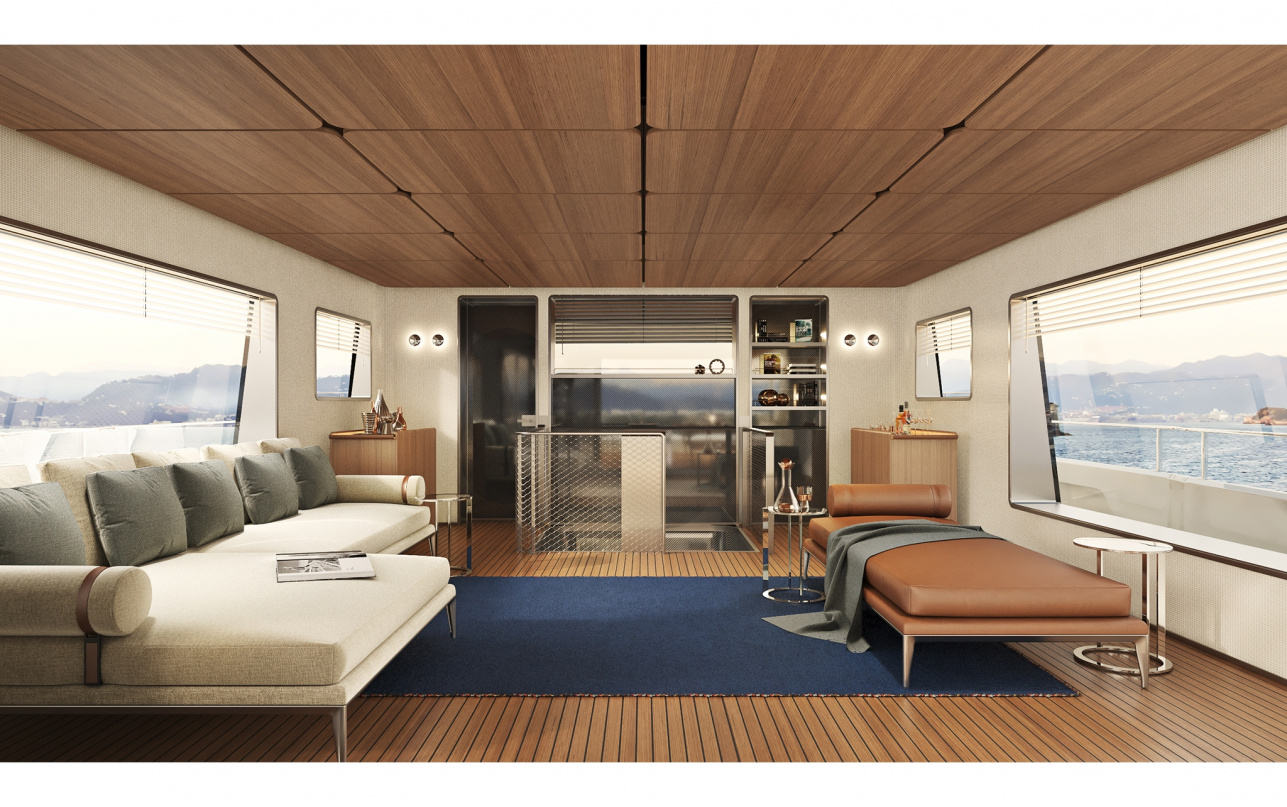 According to architect Filippo Salvetti "It was essential to find the right balance between the hull and the superstructure and emphasise the way the external lines stretch out horizontally in order to add a little vivacious verve to this distinctive, complex creation."
The exterior design features large glazed windows in the hull and superstructure, with deck heights of more than 2 m and very spacious areas forward and aft. A great prominence has been given to the connections between inside and outside areas.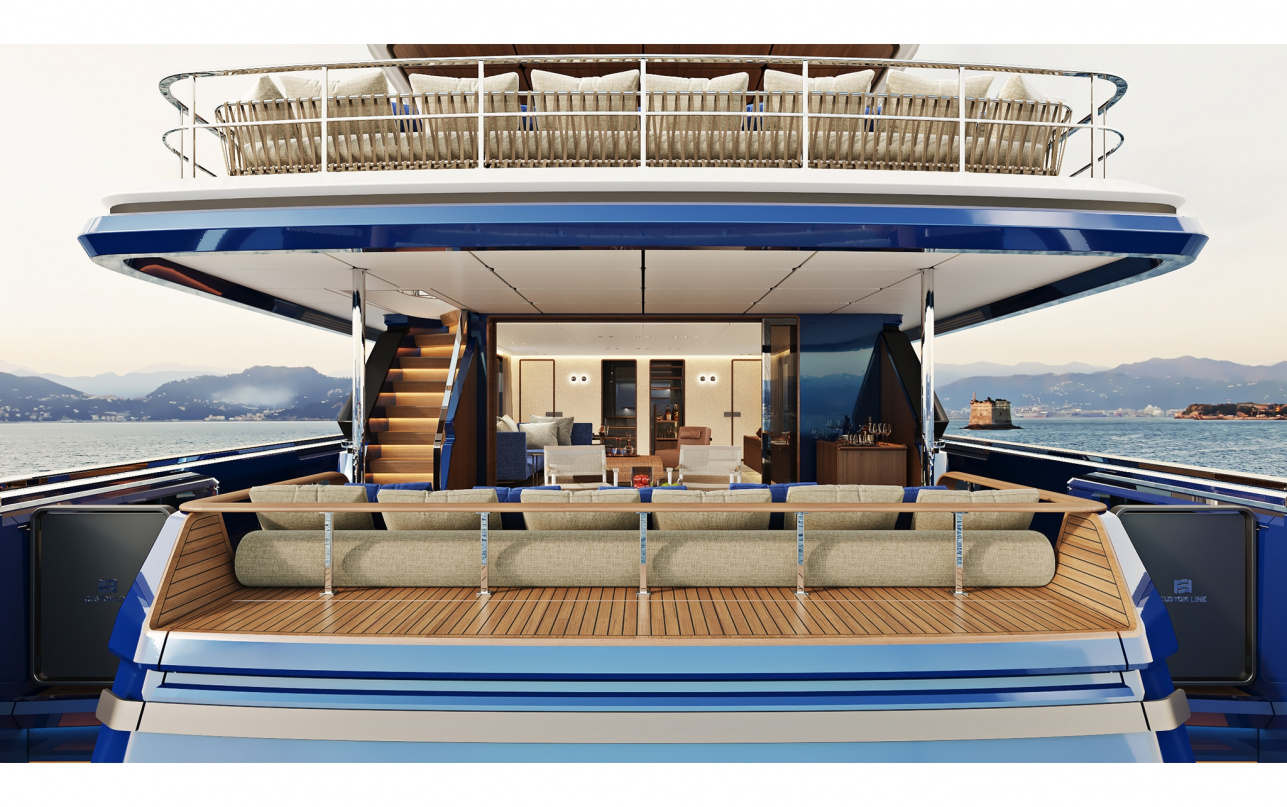 Owners and their guests have a full-beam Owner's suite and lounge on the main deck in their disposal, in addition to four VIP cabins and a crew area on the lower deck. There are a dining area and lounge on the upper deck.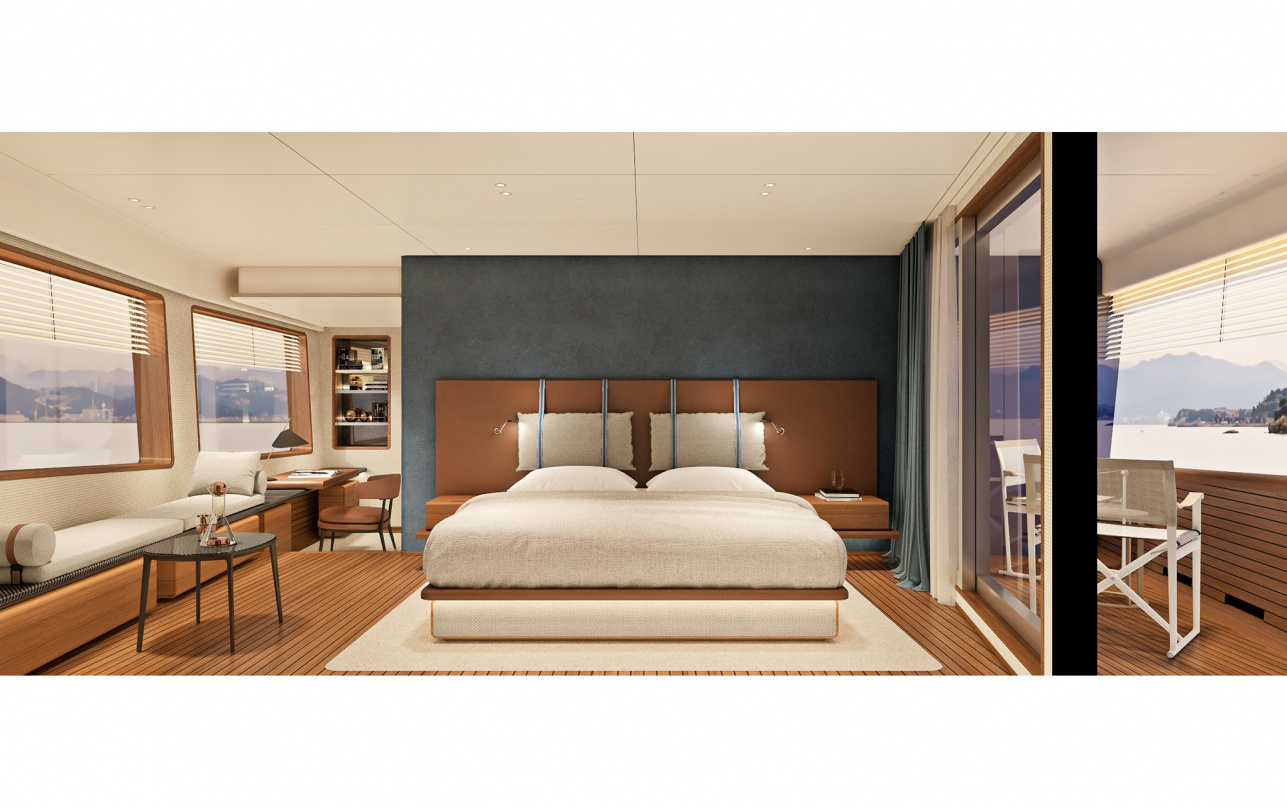 The classic design made of teak, carbon, surfaces with quartz fibre combined with fibreglass and presents a modern outlook on nautical traditions.
Built-in furniture was specially designed and made using natural leather, solid wood and plywood, with some exquisite craftsmanship on display.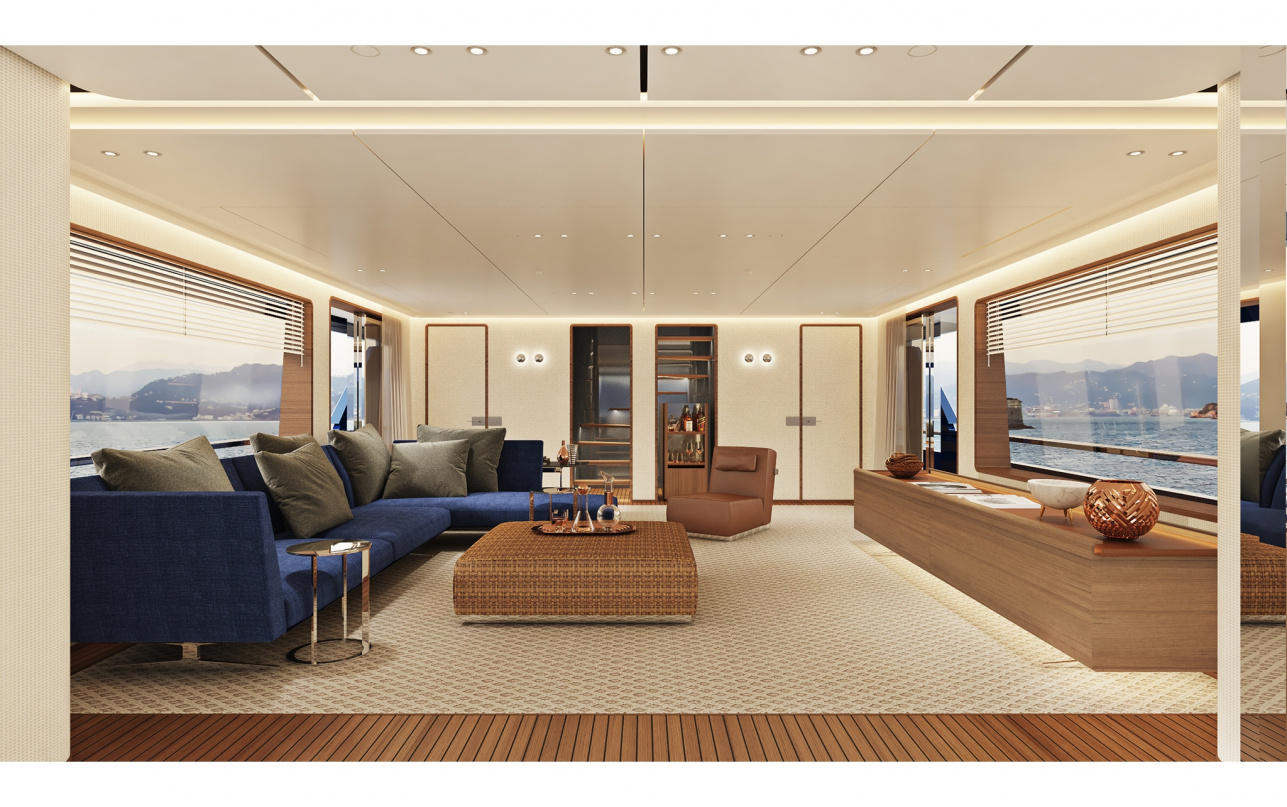 Navetta 30 will appear at the first autumn boat shows in 2020-2021.