Thomas Wieringa has been named as the new Marketing Director for
Damen Yachting
. His appointment aligns with the company's vision behind the further growth and development of their luxury superyacht portfolio and brand proposition.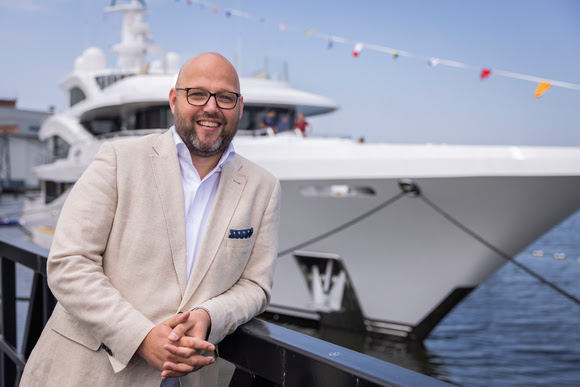 Joining the company from the super-premium and luxury FMCG sector, Thomas brings a fresh and challenging outlook to the Dutch superyacht.
"My experience beyond the superyacht sector creates a unique starting point to collectively bring Damen Yachting to the next level. A great opportunity to position and bring our brands to life as well as positioning our corporate brand within the global yachting industry. As we look to increase market growth, we will be continuing to build on a strong luxury portfolio as well as being innovative to drive a new route to market."
Having spent the last couple of months taking a deeper dive into the industry, including a first Monaco Yacht Show, Thomas is taking on this dynamic role with a positive and focussed attitude. "It is a great honour to start working for Damen Yachting and an exciting opportunity for me to lead the marketing activities of one of the top yacht builders with an undisputed leading position within the global yachting industry."
Damen Yachting's Managing Director Rose Damen explains the significance of Thomas' appointment for the company. "It's great to have expertise from outside the industry and that's what we really need at Damen Yachting. Going forward we really want to push the boundaries whilst, at the same time, staying close to our DNA."
Damen Yachting
, a division of the Damen Shipyards Group, was created in 2019. It combines the pedigree and heritage of Amels yachts with a growing portfolio of SeaXplorer yachts and Yacht Support vessels.
Credits: Damen Yachting