Blu Emme Yachts brand
Evo Yachts
is making its debut at the Dubai International Boat Show, which will be held this year from March 9 to 13, and announces the partnership with dealer Evo Yachts Dubai. The new partnership confirms the brand's growing reputation in the region and covers the distribution of the entire Evo range in Saudi Arabia, Oman and the United Arab Emirates.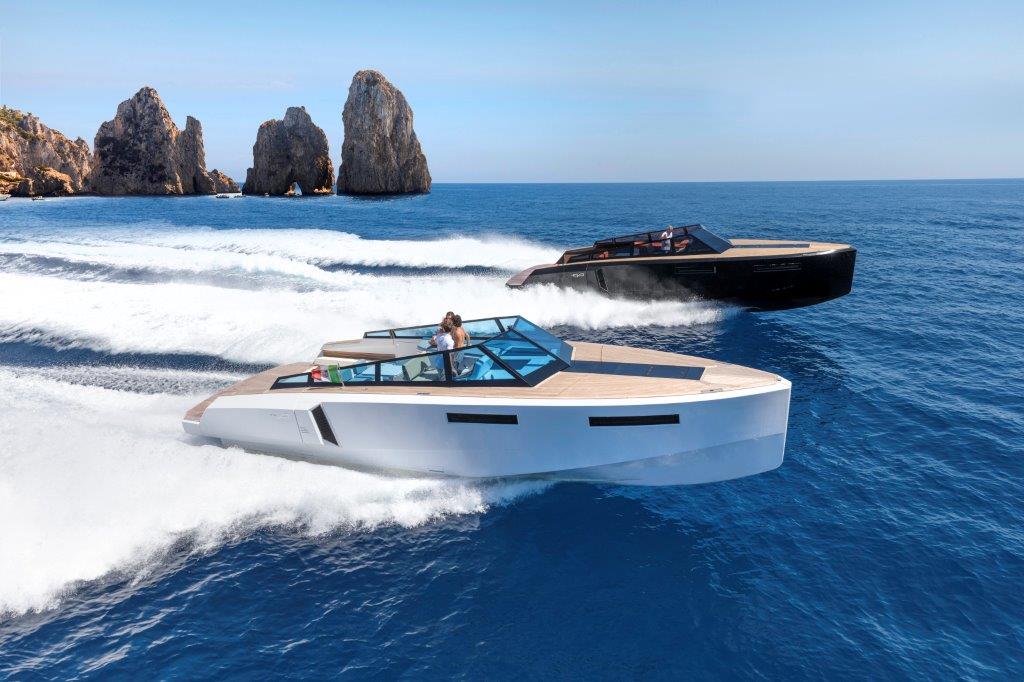 The brand will be exhibiting an exclusive Evo R4 unit with custom interiors commissioned by a Middle Eastern owner. R4 is the brand's historic first model, with exterior styling and interior design by Valerio Rivellini. A fast 13m day cruiser with sleek, sculpted contours and two Volvo IPS 650 engines, Evo R4 has attracted huge interest since her launch, on account of the revolutionary "XTension" bulwarks that open out hydraulically in under 30 seconds to increase usable deck space by 40% and turn the cockpit into a 25 sq. m pieds dans l'eau terrace.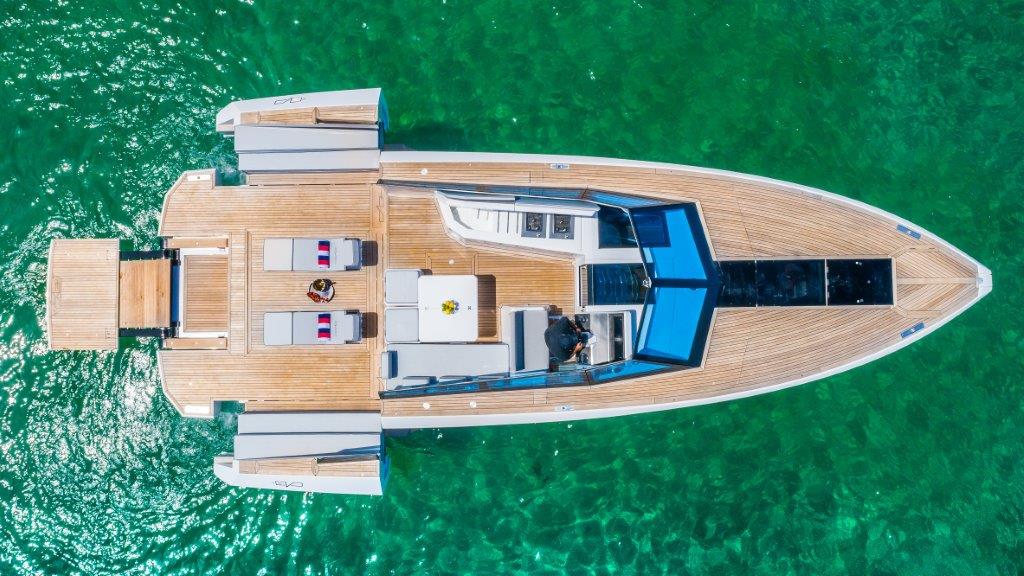 "We want foreign owners to be able to buy and test drive our boats and receive the necessary assistance wherever they are. That is why we are approaching new partners and consolidating existing collaborations, such as the one with Probrava Group, our distributor in Spain and its islands and our partner for the upcoming Palma Boat Show," says Maurizio Cozzani, Blu Emme Yachts sales manager.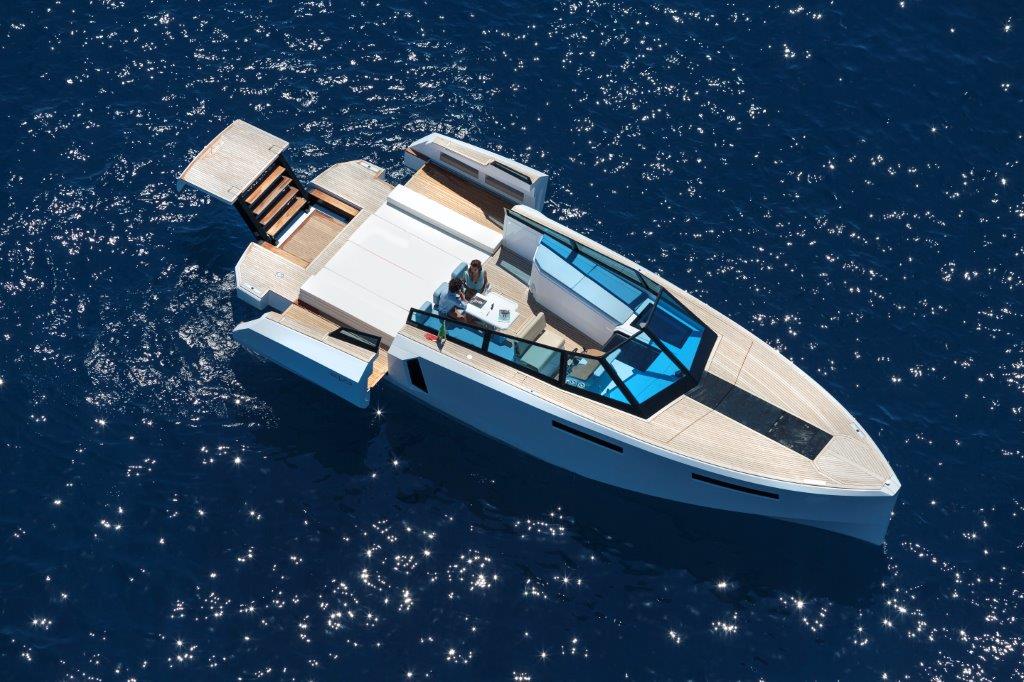 The Evo Yachts shipyard is based near Naples. She was born in 2014 from a fortunate encounter between Blu Emme Yachts and the Neapolitan yacht designer Valerio Rivellini. The heart and entrepreneurship that kick-started EVO originated from Blu Emme Yachts, a luxury yachts refitting company. Blu Emme was created in 2013 by the Mercuri brothers, a family whose entrepreneurial experience spans different industries.
Credits: Evo Yachts