Ferretti Group
is ending the first quarter of 2021 reporting powerful growth on both economic and industrial fronts. Compared with the same period in 2020, first quarter revenues rose 40%, from EUR 133 million to EUR 186 million. New orders, as of today, total over EUR 300 million, or 56% of all of 2020 orders.
From an industrial perspective, Ferretti Group reported a record number of launches: 56 yachts and superyachts launched in three months, as opposed to 43 in 2020. Almost all the Group's shipyards and main brands contributed to this record with iconic models in the world of international yachting, like Riva 50 METRI
Fifty
, the new
Ferretti Yacht 1000
and
Navetta 30 Custom Line
.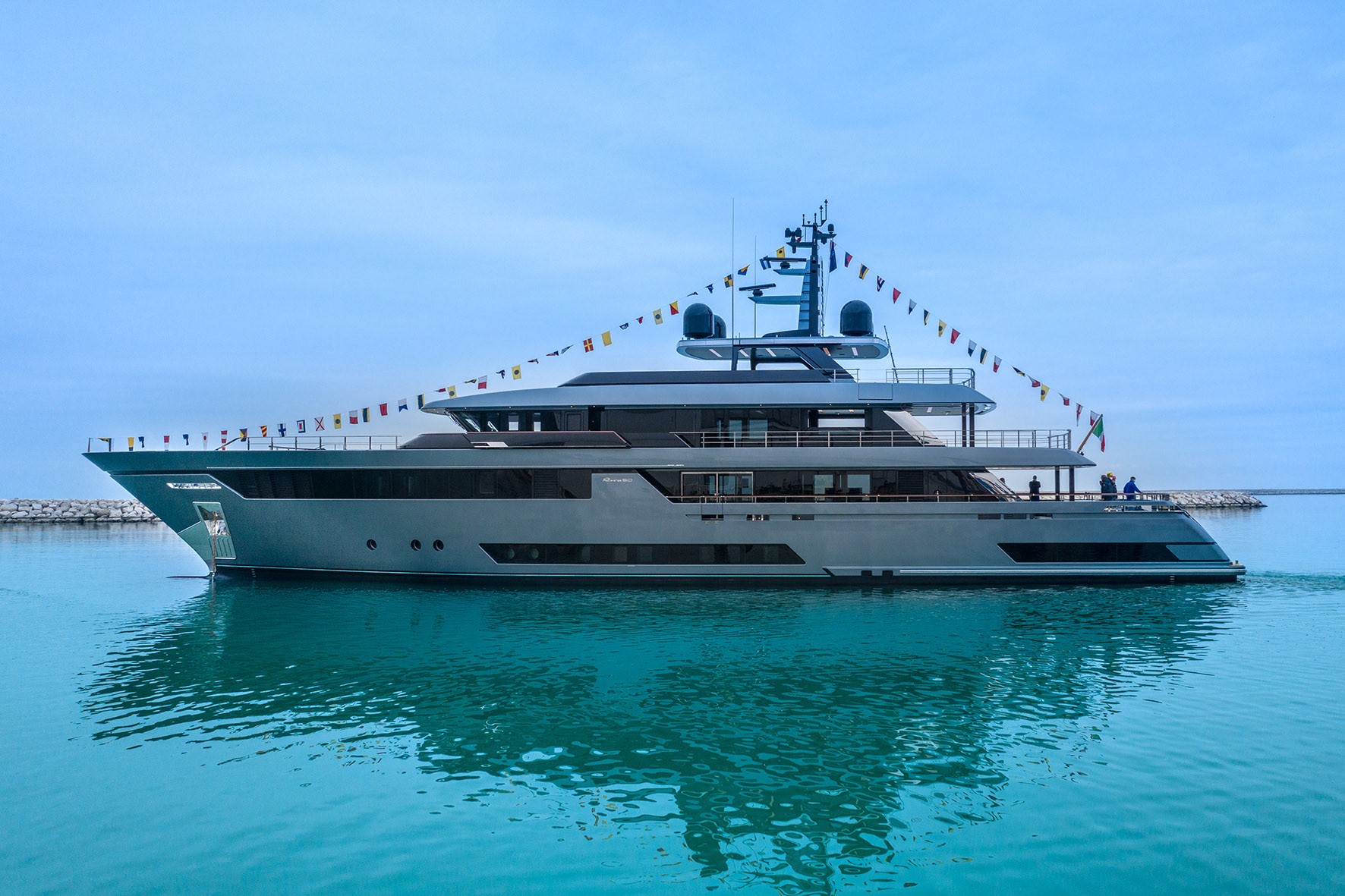 Riva 50 Metri Fifty
The first quarter of 2021 also saw the sale of the forty-eighth Wally full custom sailing superyacht, the first unit sold since the brand became part of Ferretti Group.
"Record-breaking first-quarter EBITDA and equally extraordinary new order growth – including an extremely significant order for a large Wally sailing yacht – tell the story of a Ferretti Group with the wind in its sails, and everything points to a very positive 2021", said Alberto Galassi, Ferretti Group CEO. "The launches are like the dates of a successful show, because this record number in just three months attests to the huge appreciation our boats enjoy and the strength of our production strategies. After excellent performance in 2019 and a basically stable 2020, we were expecting to grow, but this fantastic acceleration has beaten all our forecasts and gives everyone who works in Ferretti Group twice the satisfaction and energy".
The
Ferretti Group
, led by Chief Executive Officer Alberto Galassi, is now one of the world's leaders in the construction and sale of luxury yachts and pleasure vessels with a unique portfolio of brands: Ferretti Yachts, Riva, Pershing, Itama, Mochi Craft, CRN, Custom Line and Wally.
Credits: Ferretti Group