Fincantieri, the major Italian shipbuilding company, truly impresses by its numbers throughout the long history of presence in the industry. It is based in Trieste, the capital of Friuli-Venezia Giulia, northeast Italian region at the Adriatic Sea.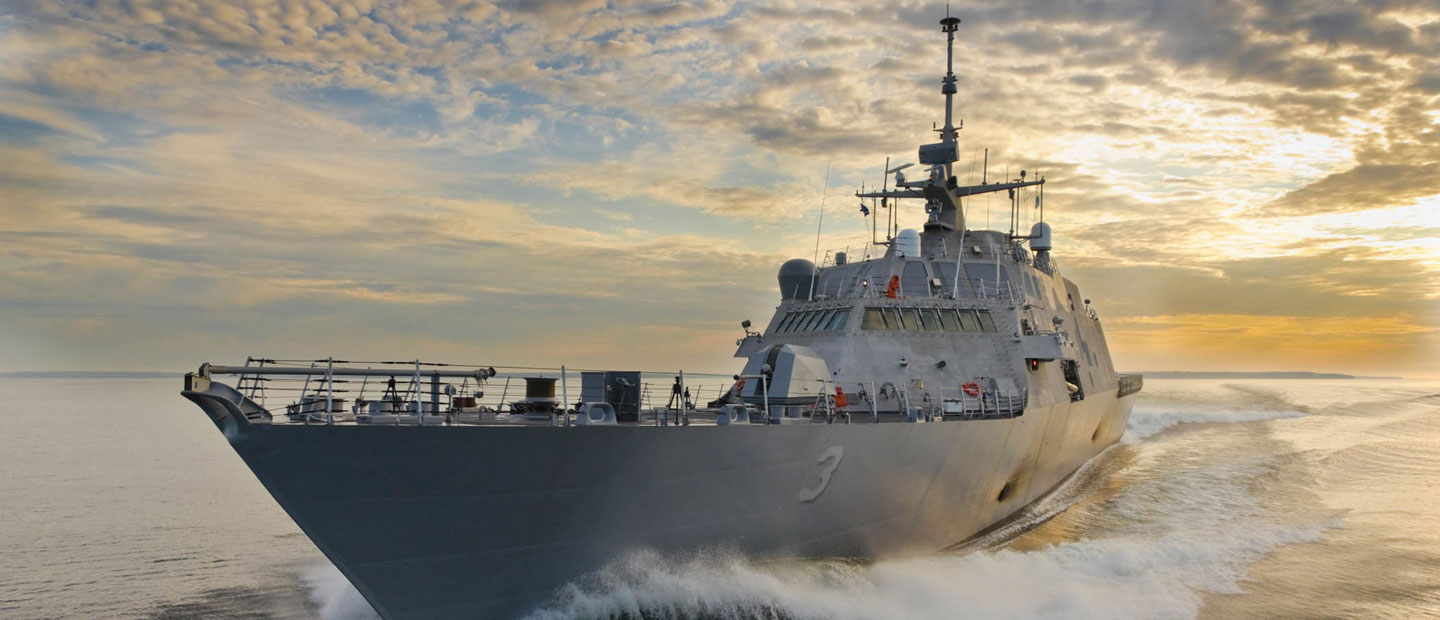 Photo: Fincantieri
The group is multinational and has twenty shipyards across the world - in Europe, the Americas and Asia. 60% of its approximately 19,000 employees work outside Italy.
With a turnover of over 4 billion euros, the company builds both commercial and military vessels.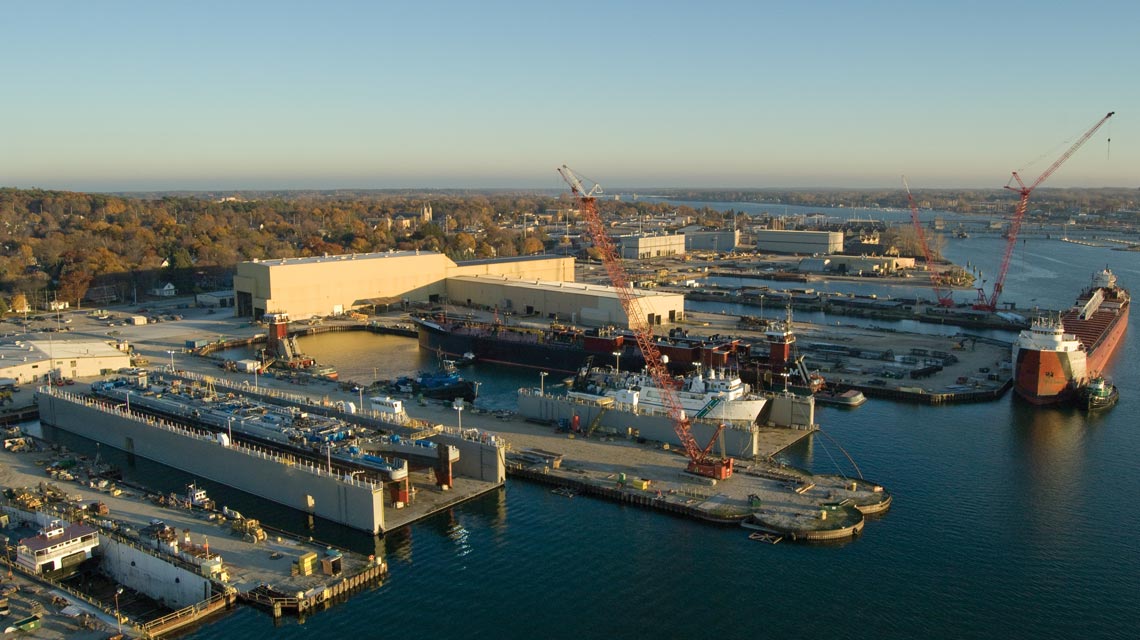 Photo: Fincantieri

Here is a short chronological overview of this major shipbuilder's milestones:
Fincantieri was founded in 1959 as a State financial holding aimed at overseeing the main shipyards of Italy. In those times it included 8 different companies involved in ship building, repair and engine construction.
Later on, in 1984, all these companies along with the holding itself converted into an operating company, the only one to have preserved the old traditions of Italian shipyards.
In the 1990's Fincantieri delivered the Crown Princess, its first cruise ship, to the Carnival Group, and, thus, began its work in the cruise industry.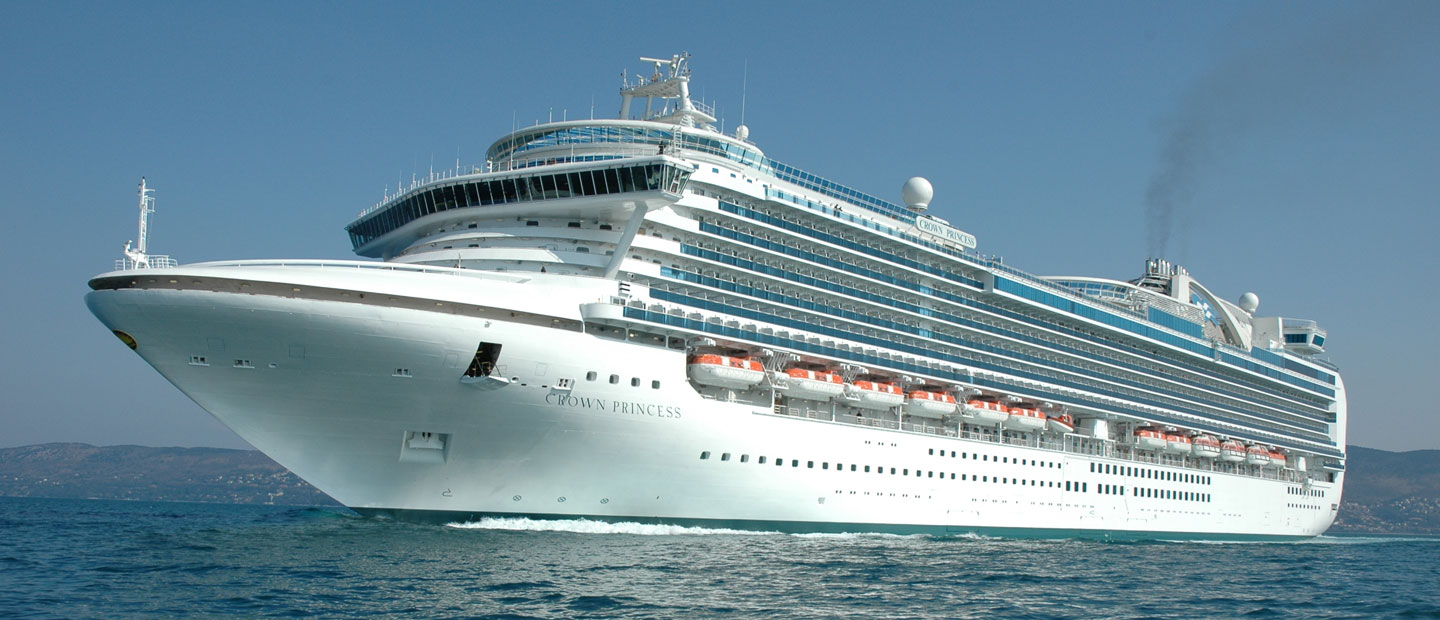 Photo: Fincantieri

In 1991 the 67-metre Destriero was build at the Muggiano yard in La Spezia - the yacht that, almost immediately - in 1992, set the world record for the fastest transatlantic crossing with no refueling.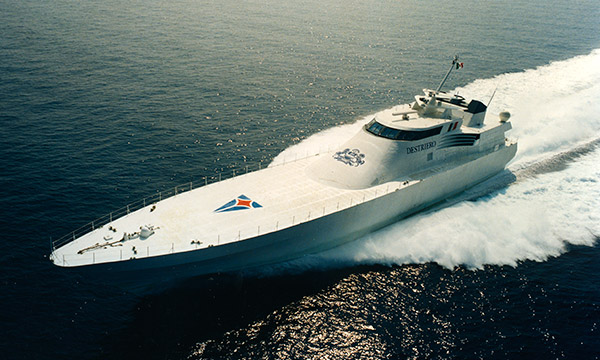 Photo: Fincantieri

Before 2001 the company focused mostly on designing and manufacturing of high value-added products which, along with cruise ships, included ferries and naval vessels. Over 50 ships were delivered over this period, 13 of them were for the Italian Navy.
The Mega Yachts sector appeared among Fincantieri's business areas after 2005. The "Fincantieri Yachts" line is aimed at the creation of large luxury yachts, specializing in both design and construction.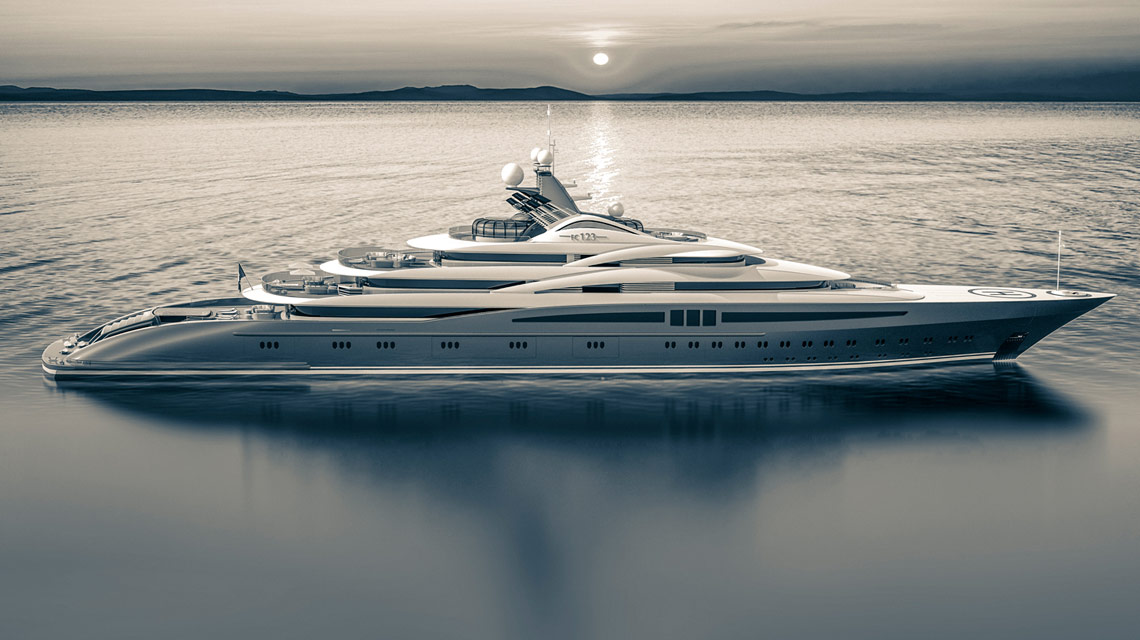 Photo: Fincantieri

With the acquisition of Manitowoc Marine Group in the USA (which became Fincantieri Marine Group) in late 2008 and the foundation of Etihad Ship Building LLC in 2010 the company confidently went on with global development and joined the US defence market.
Serene, Fincantieri's first 134-metre mega yacht, was delivered in 2012. A true masterpiece of luxury, quality and technical innovation, it deservedly won the "World Superyacht Award"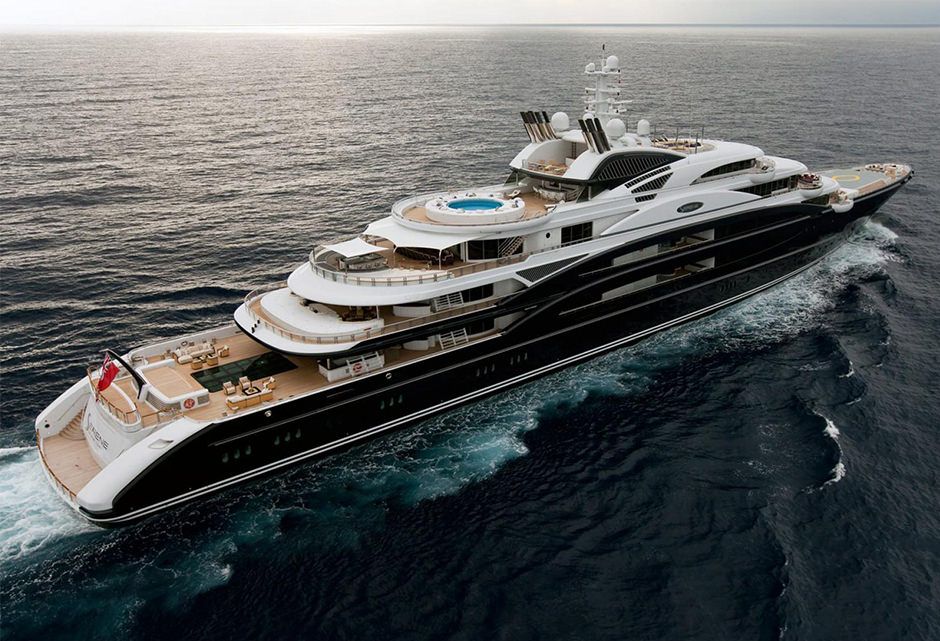 Photo: Fincantieri
In 2013, after the acquisition of the Norwegian group Vard, Fincantieri group doubled in size and became the fourth largest in the world (as per 2014).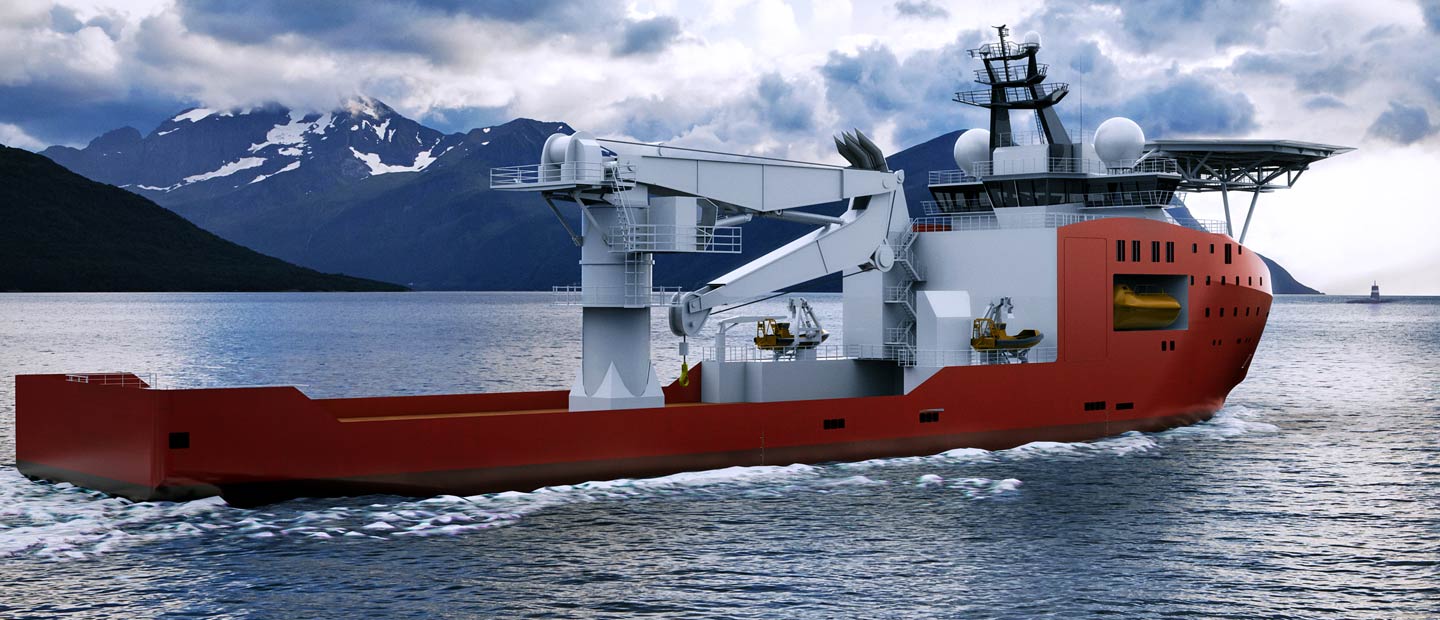 Photo: Fincantieri

The group was quoted on the Italian Stock Exchange in 2014. The company Marine Interiors was created In the same year. It specializes in design, refitting and turnkey cabins delivery.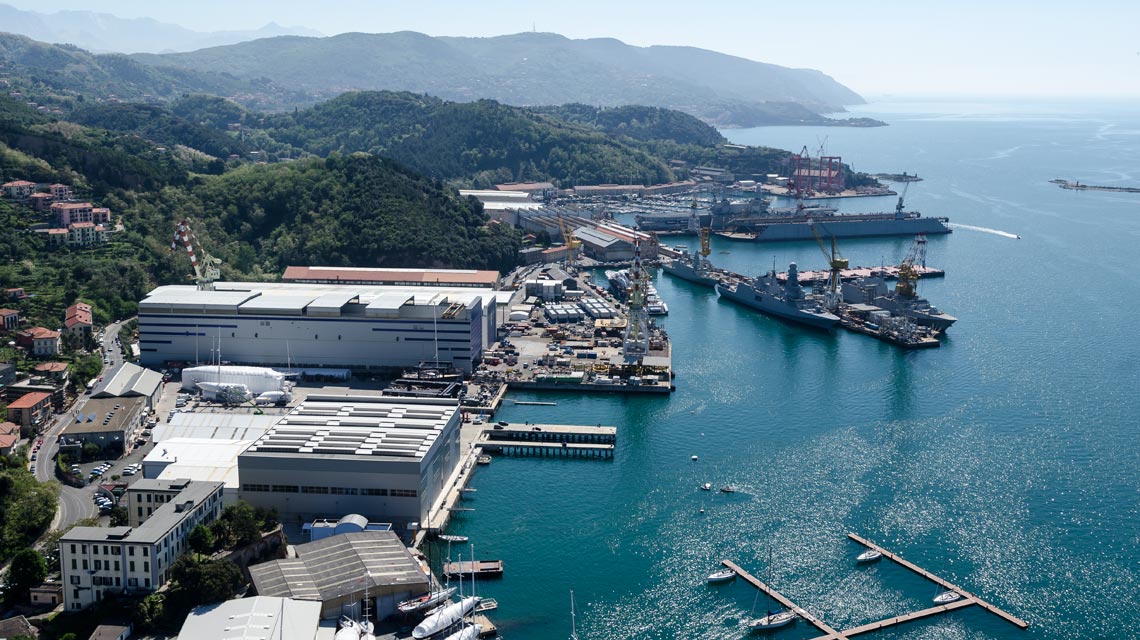 Photo: Fincantieri
Further on, in 2015, Fincantieri SI and Fincantieri (Shanghai) trading Co. Ltd. were established.