According to footage that has surfaced on social media earlier today, the 30m Hargrave, Limitless has caught fire near the island of Virgin Gorda in the Caribbean. No guests or crew were harmed in the incident that occurred yesterday, on March 6th.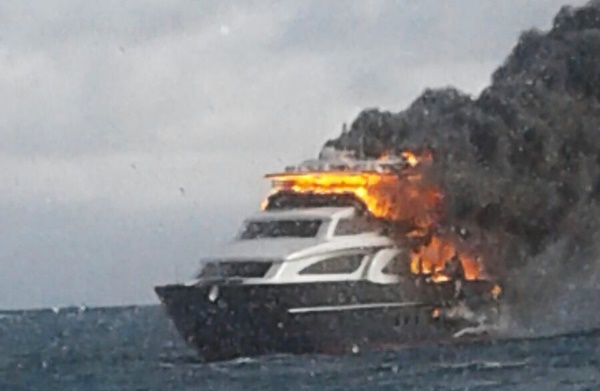 Photo by BVI News
According to a representative of the Virgin Islands Search and Rescue (VISAR), Phil Aspinall, the captain and crew are all safe. The US Coast Guard was the one that informed local authorities about the incident. Aspinall told
BVI News Online
that investigators – including the police – are still trying to ascertain more details regarding the cause of the fire.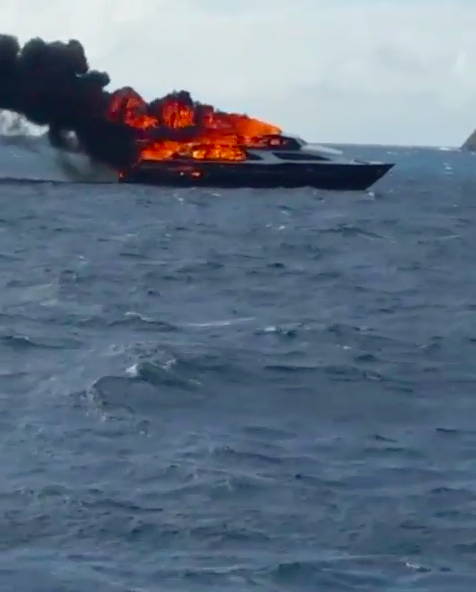 Photo by @nauticallifestyle
The captain said everybody is off, but it isn't known yet how many people were on board. The police are on their way to interview the captain and the crew. They got off [the vessel] on their own tender; they weren't rescued although we went [to the scene]. They had already decided to abandon ship by that stage
Phil Aspinall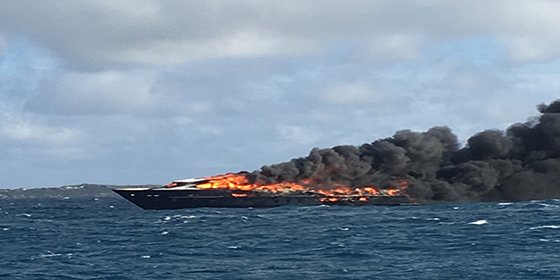 Photo by Taylor Lawson
Limitless was built by Hargrave in 2005 and last refitted in 2014. She features exterior design by Ben Dodarell and interior style by Shelley Dicondina. Limitless can accommodate 9 guests in 4 cabins, as well as a crew of 4.