The first unit of the
Mangusta Oceano 39
was launched last 31 May in the presence of her owner. She is the entry level in the Mangusta Oceano displacement line developed and engineered by the shipyard's Engineering Department together with designer Alberto Mancini and design firm Studio Verme for the engineering part, this three-decker harmoniously combines design and technology, endowing her entire category with a very strong identity.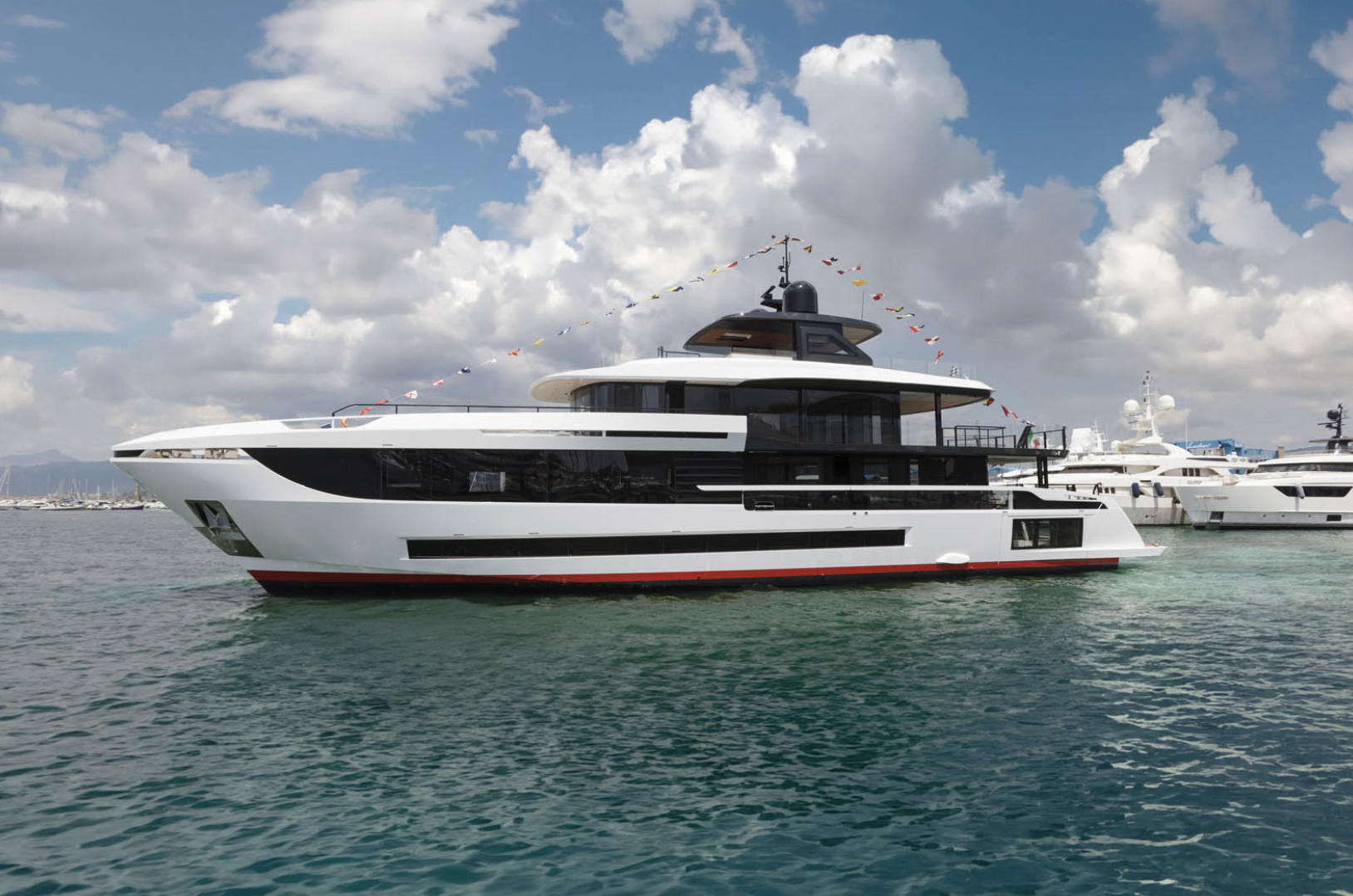 "We are so proud to see the first unit of this innovative new model in the water. The Mangusta Oceano 39 is a new three-decker characterized by huge glazed surfaces, where supporting structures and bulwarks have, conversely, been minimized, so as to offer the closest possible contact with the sea", says Overmarine Group's CEO Maurizio Balducci.
The Mangusta Oceano 39 redefines luxury living at sea, resembling a contemporary villa with expansive glass surfaces and larger volumes than typical for its class. The main and upper deck saloons feature floor-to-ceiling windows, seamlessly blending indoor and outdoor spaces to create a stunning open-plan living environment. The aft area and foldable terraces grant access to the beach house, serving as a natural extension by the sea where guests can indulge in utmost privacy and relaxation.
A distinctive "Mangusta Design feature" is the infinity pool located forward on the upper deck. With a partially glass bottom, it allows natural light to filter into the master stateroom, creating captivating water reflections.
This particular unit boasts a layout that includes four spacious guest cabins on the lower deck, complemented by a master suite on the main deck. The master suite features a fully automated balcony, easily operated by the owner.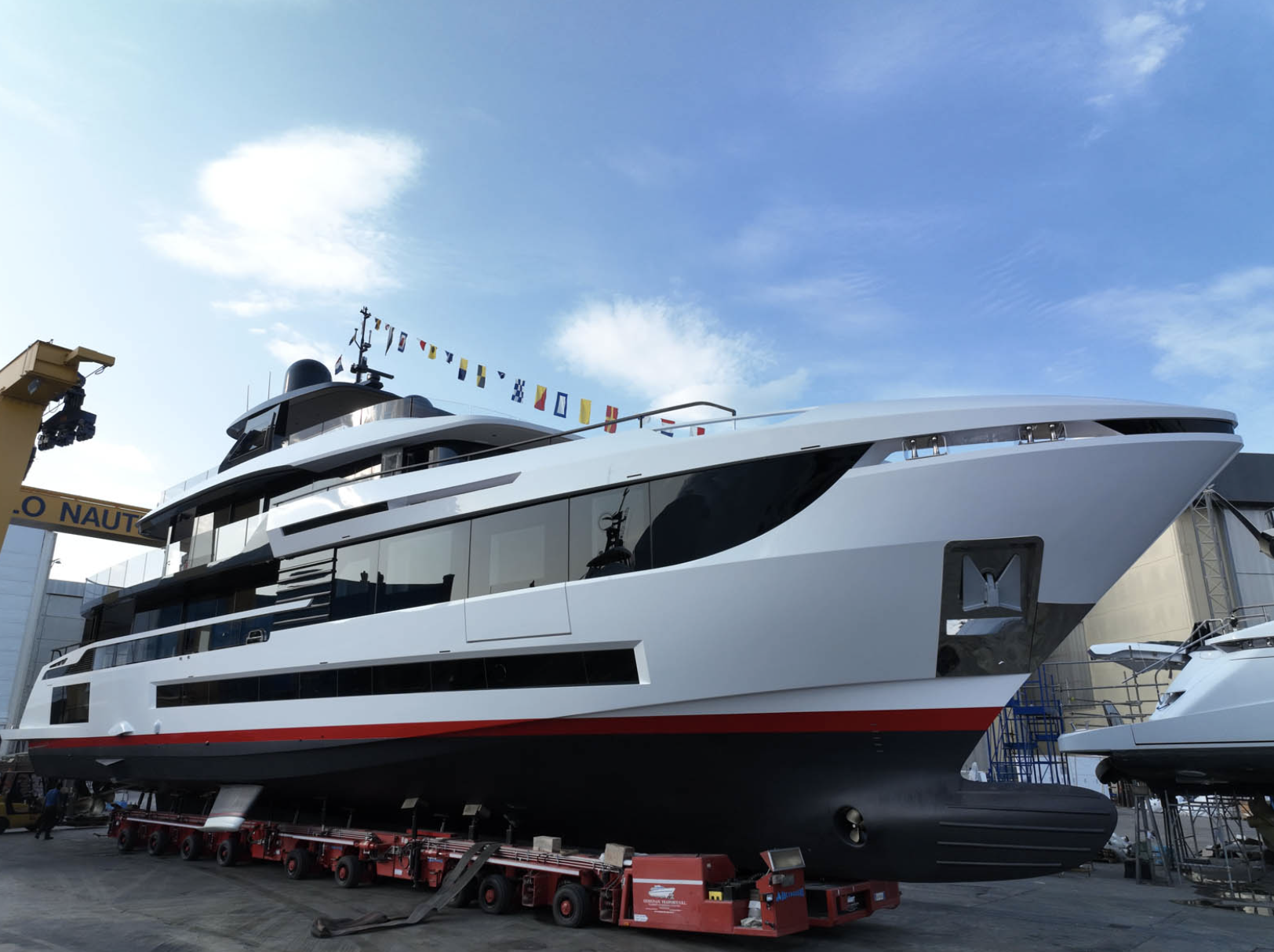 The interiors of the yacht, as is customary with Mangusta, can be fully customized. Renowned designer Alberto Mancini collaborated with Overmarine's technical department architects and the owner to craft the perfect ambiance. Sales Manager Nicolò Strocco oversaw the sale, ensuring seamless coordination throughout the process.
The Mangusta Oceano 39 is powered by 2 MTU 12 V 2000 M 86 1700 HP engines that deliver a cruising speed of 12 knots, a maximum speed of 16 knots, and a range of up to 2,600 nautical miles.
Overmarine Group
was founded in 1985 by the Balducci family. The shipyard builds open and displacement power superyachts under the Mangusta and Mangusta Oceanco brand names.
Credits: Overmarine Group