Rome architects Borzelli & Berta have introduced details of new collection additions to the Thunderbird line of yachts,
developed for South Korean shipyard GHI Yachts.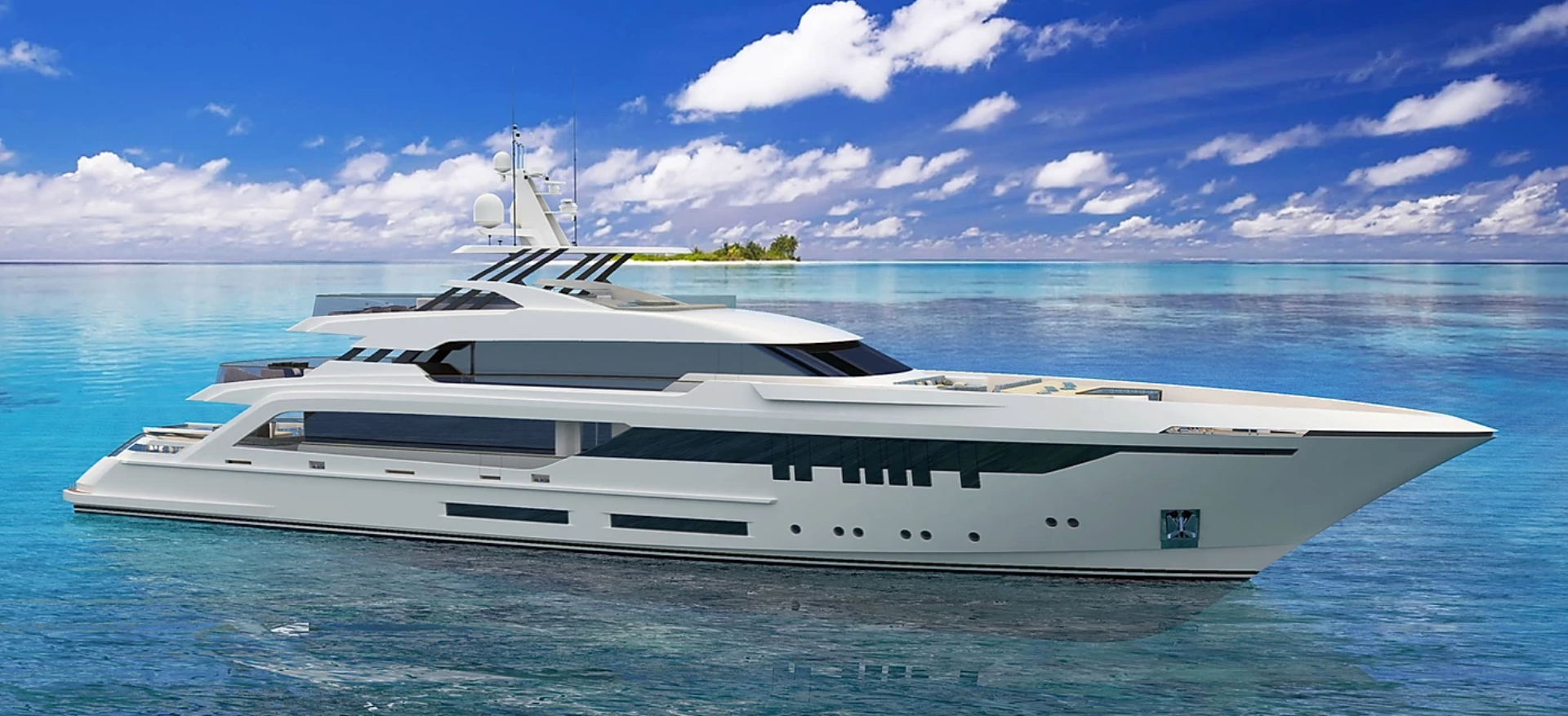 New concepts will include a 40-metre, a 45-metre and a 50-metre yacht models with a sporty, sleek contemporary style and military lines by Francesco Rogantin.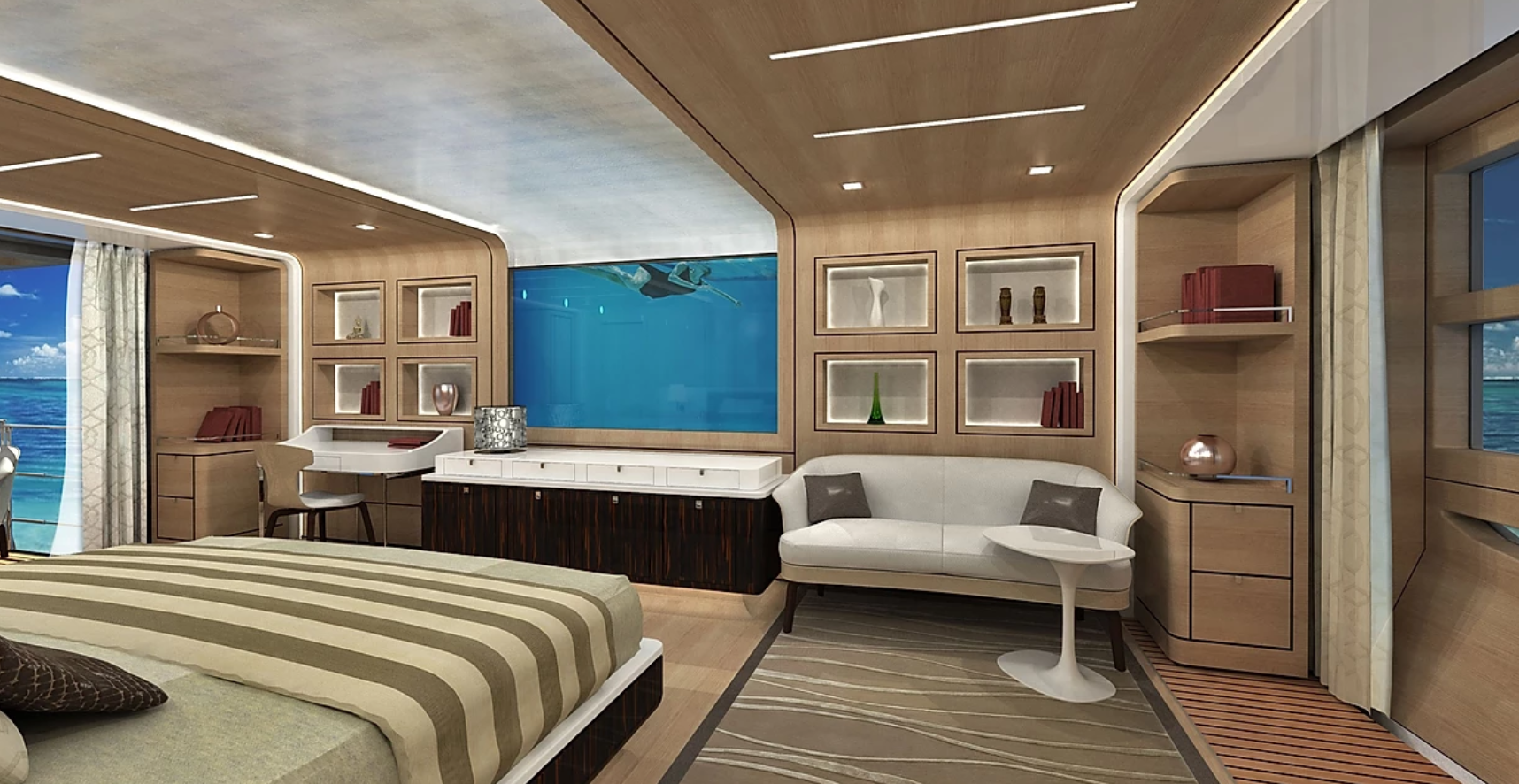 Key features of the yacht line include the optimised external areas and the inclusion of swimming pools and a touch-and-go helicopter platform.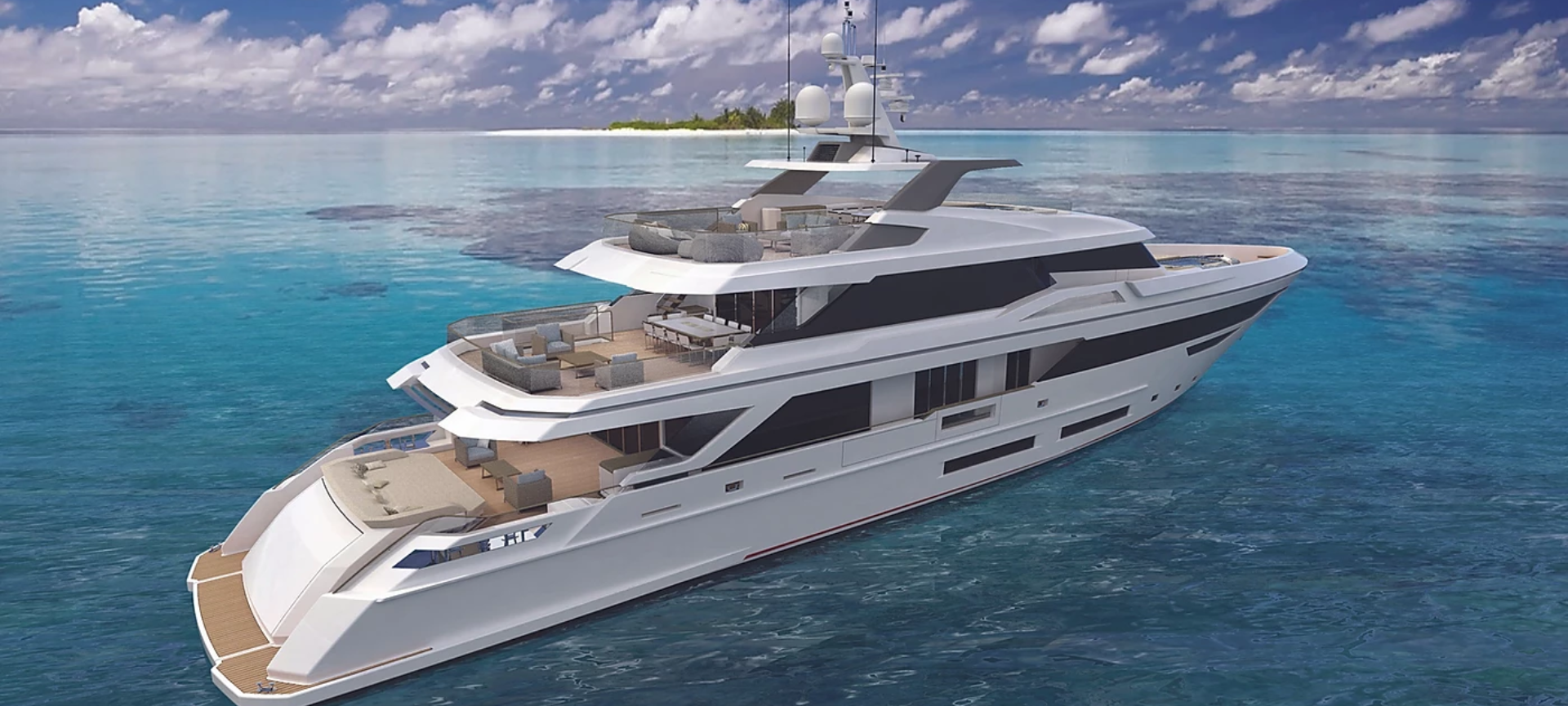 "Our goal was to give to clients the feeling of dealing with a bigger boat, something that almost feels in another league, and this is probably something that reached its peak with the 130' carrier" - says

Andrea Borzelli.