Less than six months after a contract was signed for the first Horizon Yacht FD102 to a European owner, the second hull has been sold, with completion estimated for April of 2020 to U.S. couple who are new customers for the shipyard but well experienced in cruising.
The shipyard revealed the overall Fast Displacement series back in late 2016. All of the projects bear edgy, contemporary styling by Cor D. Rover Design, a distinctly different look than other Horizon models. What's interesting, the customers previously have owned a boat designed by Cor D. Rover and appreciated his styling in the FD Series.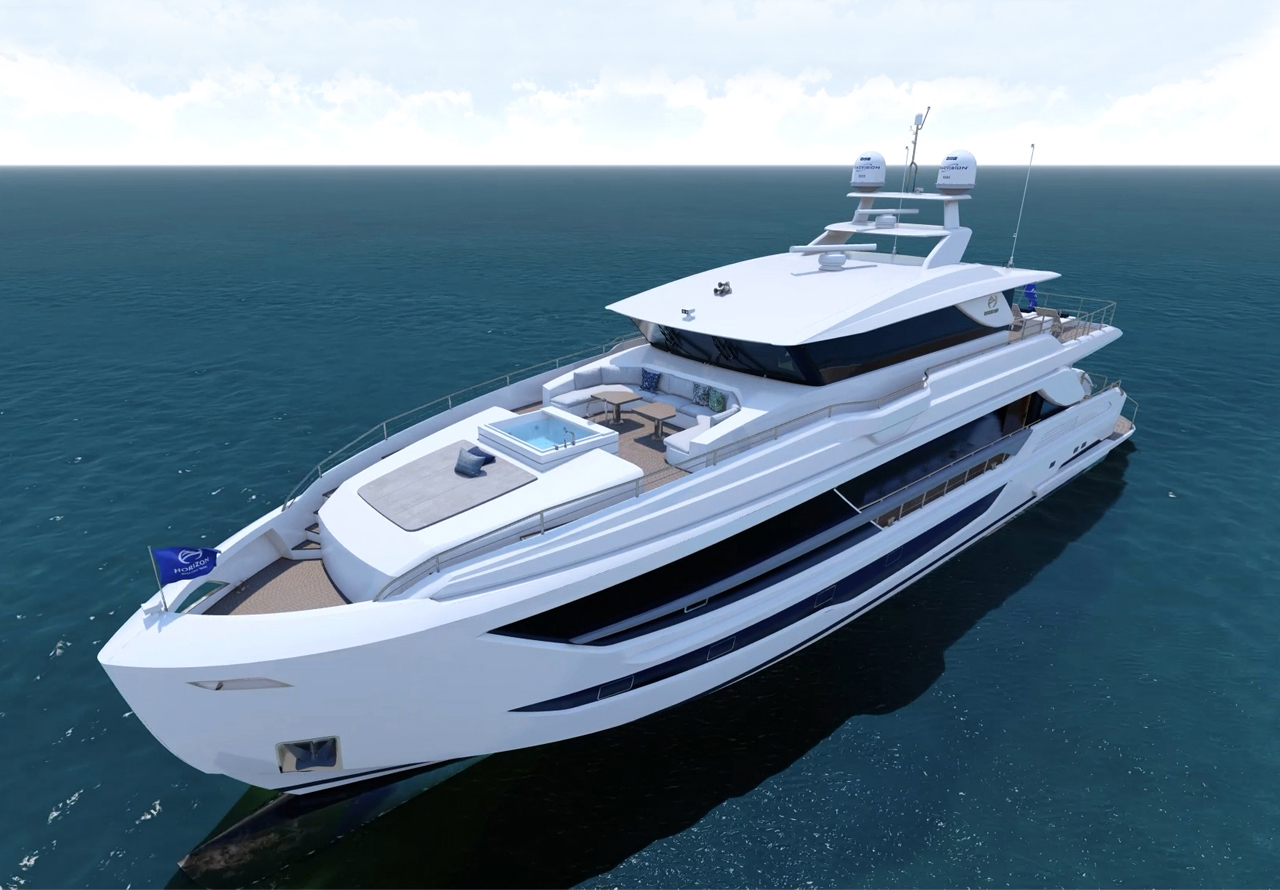 Horizon Yacht FD 102 Series
From the design studio of Cor D. Rover and Horizon Yachts, the FD Series offers advanced fast displacement motor yachts that blend modern flair with functional living and entertaining spaces. The most significant aspect of the FD Series lies below the waterline, where Horizon's proprietary High-Performance Piercing Bow design, hybrid hull shape, and tunnel design achieve cruising speeds and excellent stability, while also providing increased interior volume and comfort.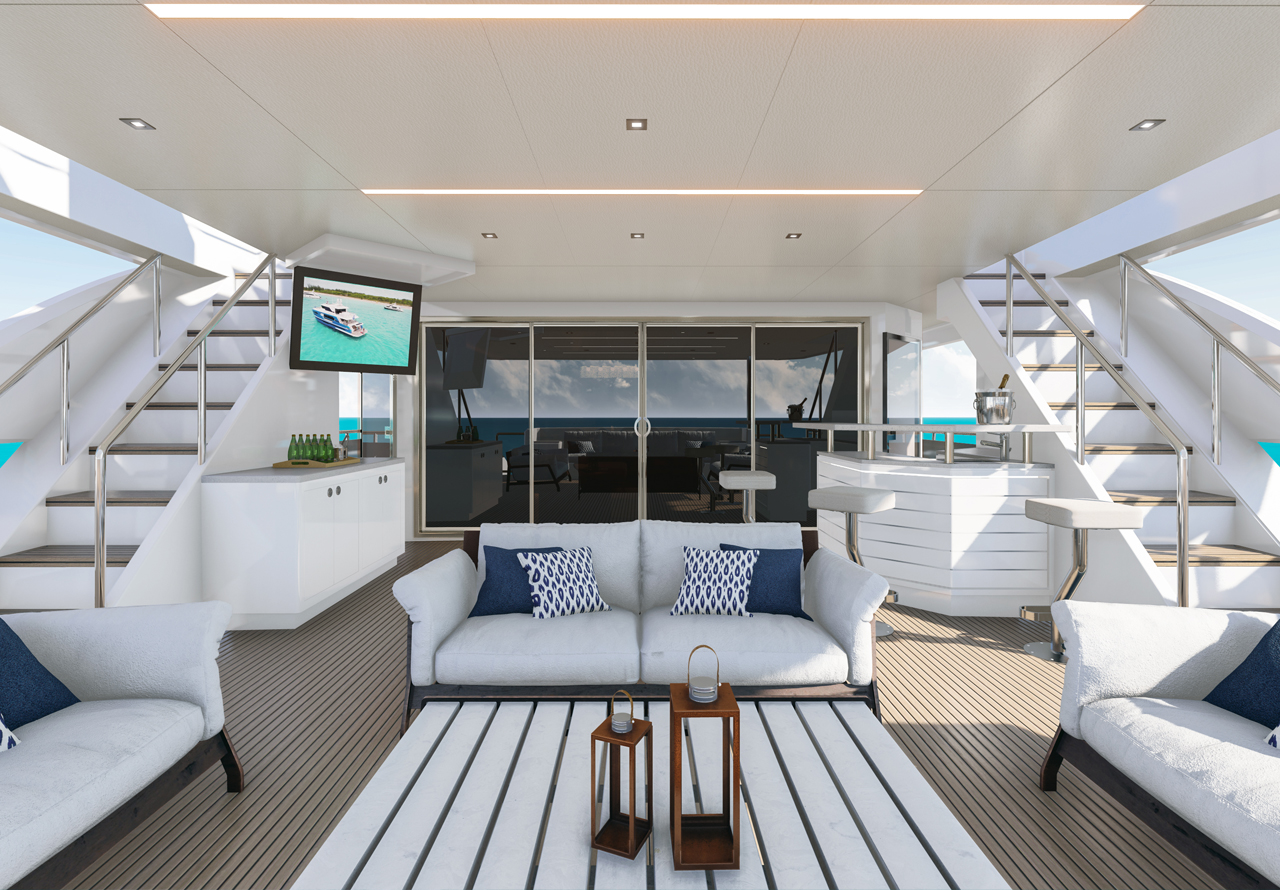 Horizon Yacht FD 102 Series

One of the first things to notice about this second Horizon FD102 is that she's a Skyline version. This means she has an enclosed sky lounge, which the owners are outfitting for lounging as well as dining. The main deck offers plenty of inviting areas for dining or relaxing, and a large lounge area comprises the main deck aft with access to the swim platform. In a change of pace, the tender won't sit aft of the sky lounge, however. Rather, the toy as well as the davit to launch it will go forward. This, in turn, frees up more alfresco space on the uppermost deck. Providing a fantastic accommodation the yacht offers the five staterooms features a full-beam master on the main deck with four further staterooms comprising a king, two queen-sized beds and a twin on the lower deck.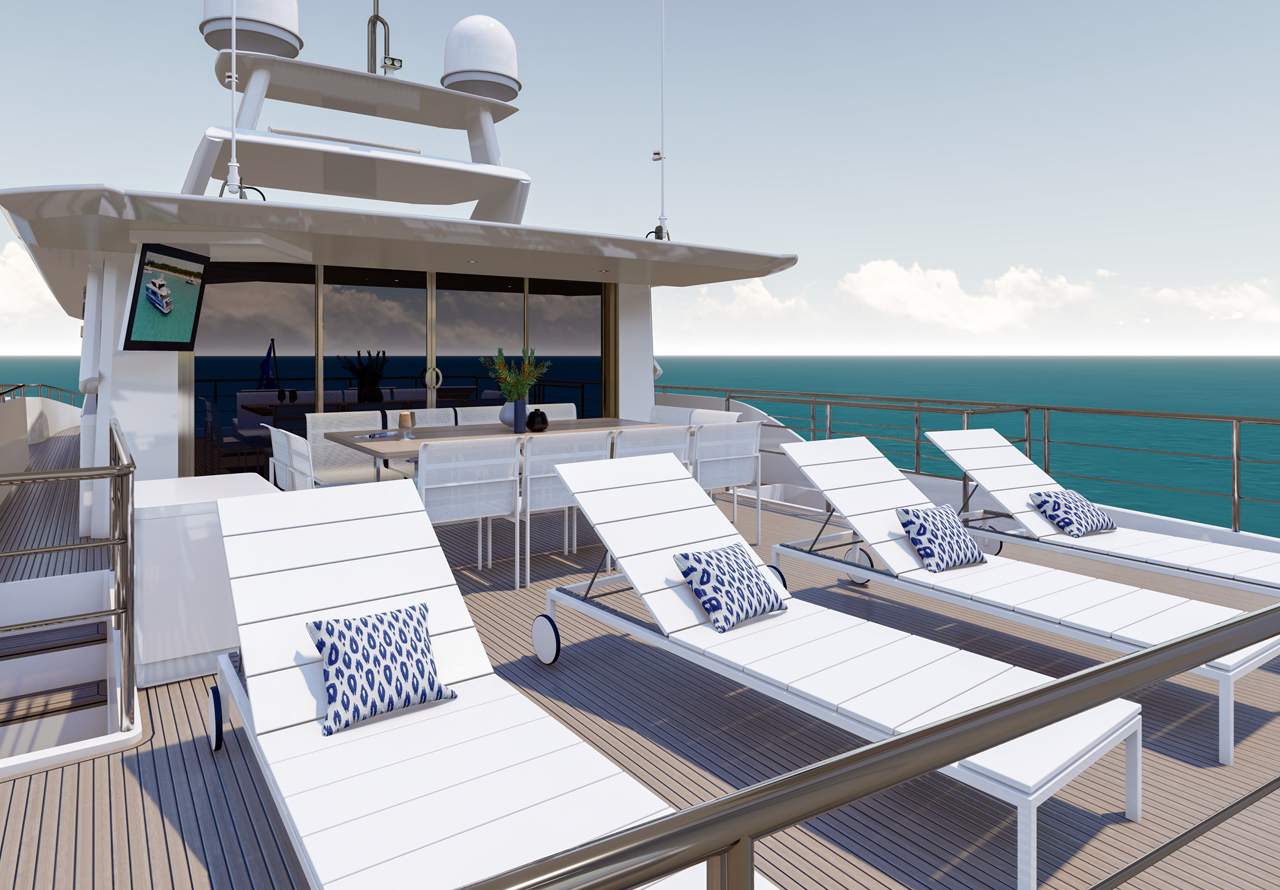 Horizon Yacht FD 102 Series

The newest FD102 Skyline is the first FD102 that will come to the U.S. As well as this second Horizon FD102 will let the owners take a good number of friends and family along This who plan to put her High-Performance Piercing Bow to the test with extensive cruising. The newest FD102 Skyline is the first FD102 that will come to the U.S.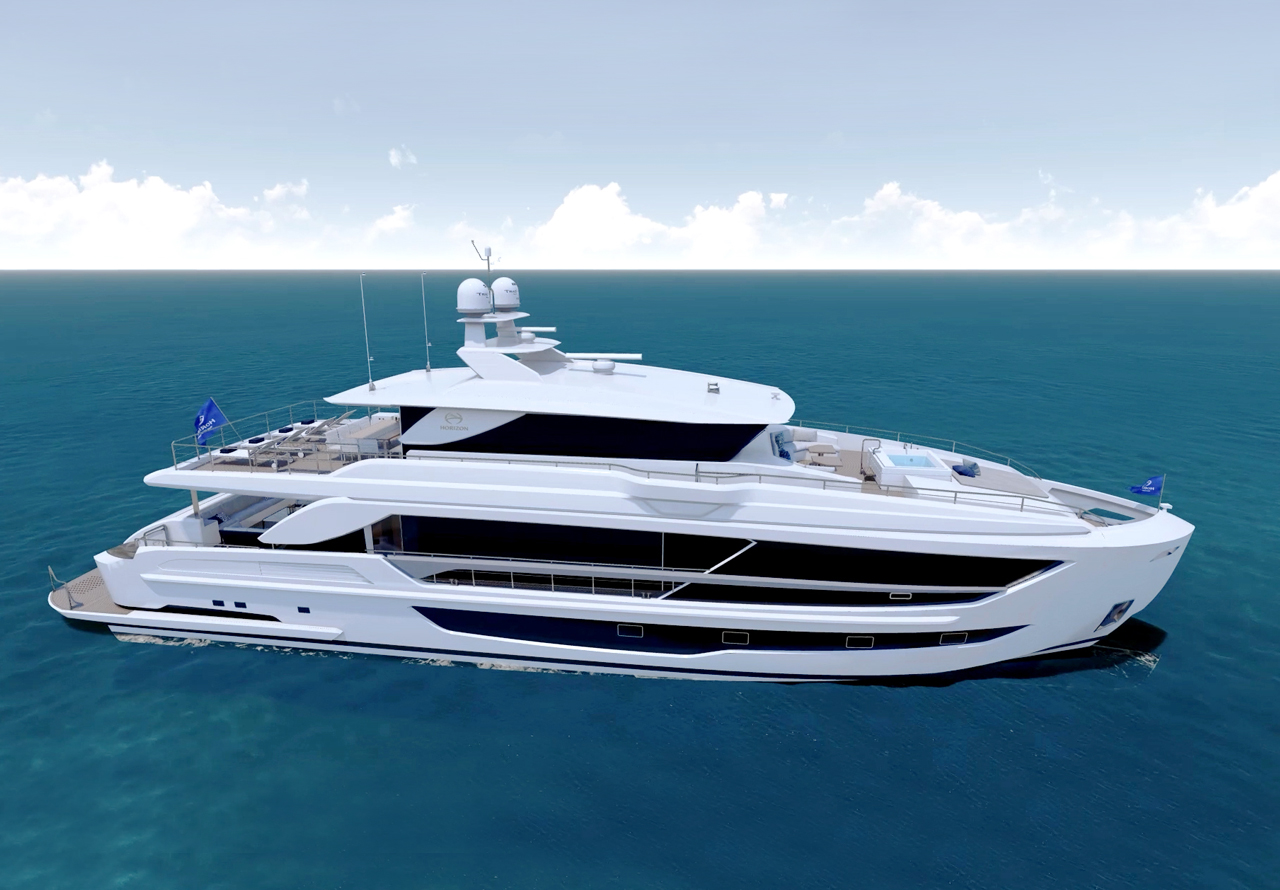 Horizon Yacht FD 102 Series

Moreover, Horizon recently announced the sale of the new Horizon FD87 Skyline to U.S. clients. Named Bella Tu, the yacht was delivered to her new owners at the Palm Beach International Boat Show in March. And another two new build superyachts: RP110 Hull 7 and RP110 Hull 5 have completed tank testing in order to be delivered to their owners in April.
Yacht Harbour will follow the upcoming news.
@Photos by Horizon Yacht