Long revered by locals, the Balearic Islands are now starting to develop as a mainstream yacht charter destination. Bespoke Yacht Charter looks at the best way to plan a charter across the Spanish islands and what to look out for whilst in the Balearics.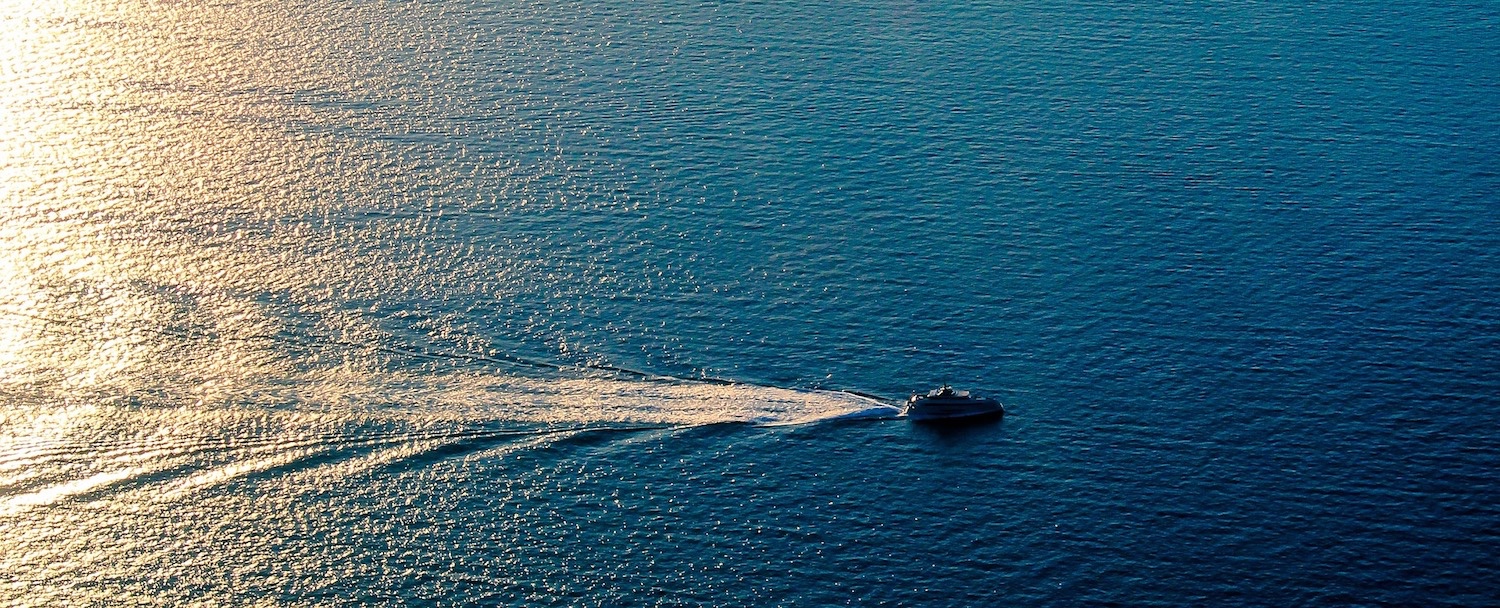 Located east from mainland Spain, the Balearic Islands are accessible via flights to Palma de Mallorca Airport on Mallorca, Menorca Airport just southwest of Mahón on Menorca or Ibiza Airport on Ibiza. Due to the proximity of the Balearics to mainland Spain, many yacht charter guests also opt to begin their yacht charter in Barcelona, Valencia or Denia.
The Balearic Islands themselves include Mallorca (Majorca), Menorca (Minorca), Cabrera, Ibiza, Formentera and S'Espalmador, with the three most popular islands being Mallorca, Ibiza and Menorca. The high season stretches from May to September with July and August being the busiest moments thanks to average temperatures of 27 to 30 degrees.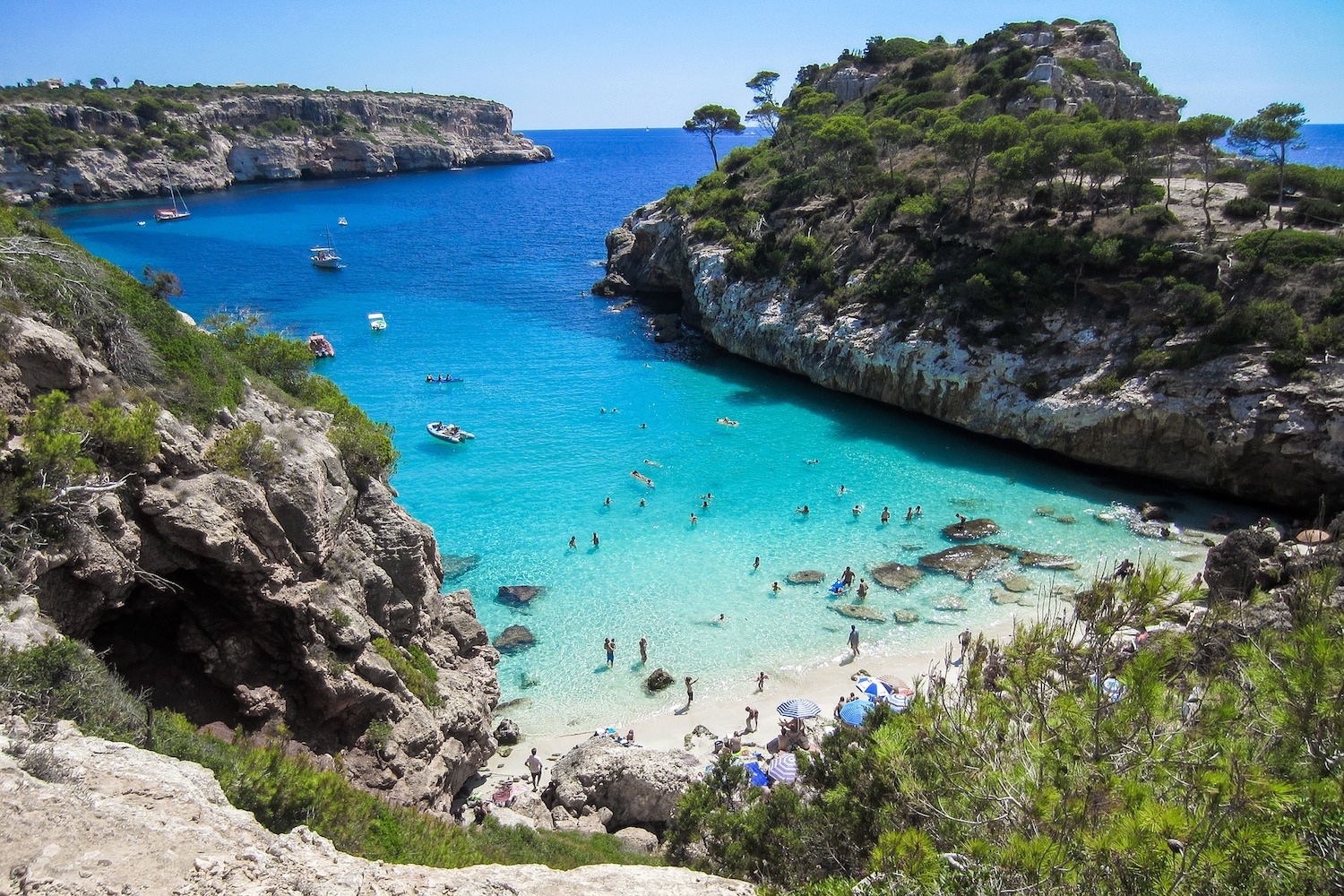 Spring is a lovely time to visit the Balearics when the fiestas are starting and the weather is warm. Autumn still hovers around 18 to 25 degrees Celsius and you'll find off-peak seasons still have mild and pleasant weather, making the Balearics an appealing yacht charter destination in any season.
Alexander Coles, Charter Broker, Bespoke Yacht Charter
The Balearic Islands have been ruled by Phoenicians, Carthaginians, Romans, Moors, and Spaniards, all of whom have left their mark with impressive architecture, diverse cuisine and lasting traditions contributing to the unhurried culture. There are bustling coastal resorts as well as sleepy bohemian villages; you can find pumping nightclubs as well as quiet tapas bars. The clear turquoise waters are ideal for trying out your charter yacht's water toys – spend a morning paddle boarding, go diving, or snorkel at a treasure chest of beautiful beaches and coves.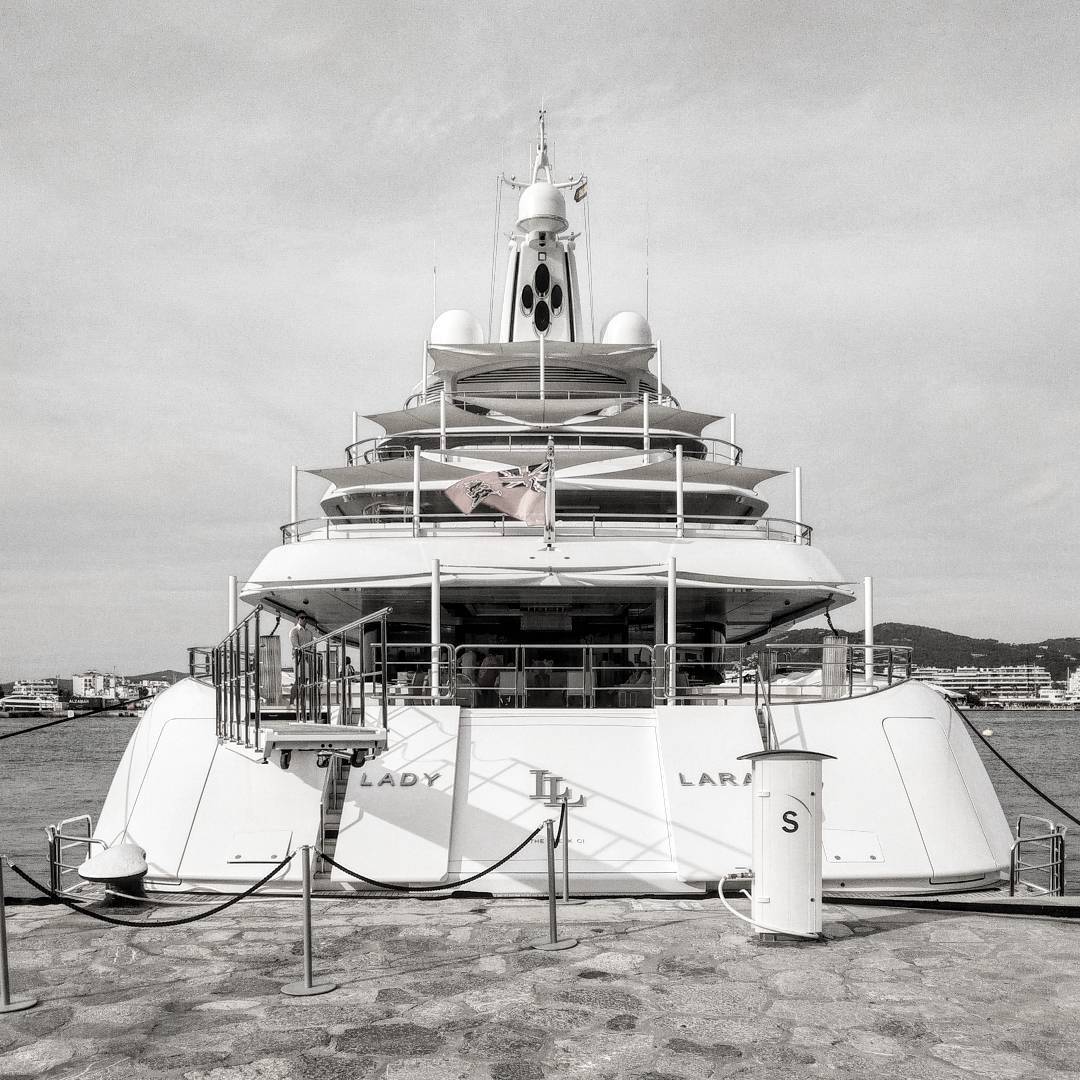 The diversity on offer is excellent for all yacht charter guests – whether you prefer to lounge onboard your private yacht during the day and party at night, go shopping, head inland for outdoor activities such as hiking or indulge in a yoga retreat or spa day ashore.

Menorca, located northeast of Mallorca is a quieter alternative to Mallorca or Ibiza. It is a fantastic island to begin your
Balearics yacht charter
, after which you can visit Mallorca then Ibiza. Mahón, also known as Maó, is the capital of Menorca and a port town with a leisurely pace – the ideal yacht charter base. We recommend Café Mirador with a terrace overlooking Mahón Port to enjoy a pomada (local gin and lemonade) or platter of sobrasada sausage before embarking on your private yacht charter.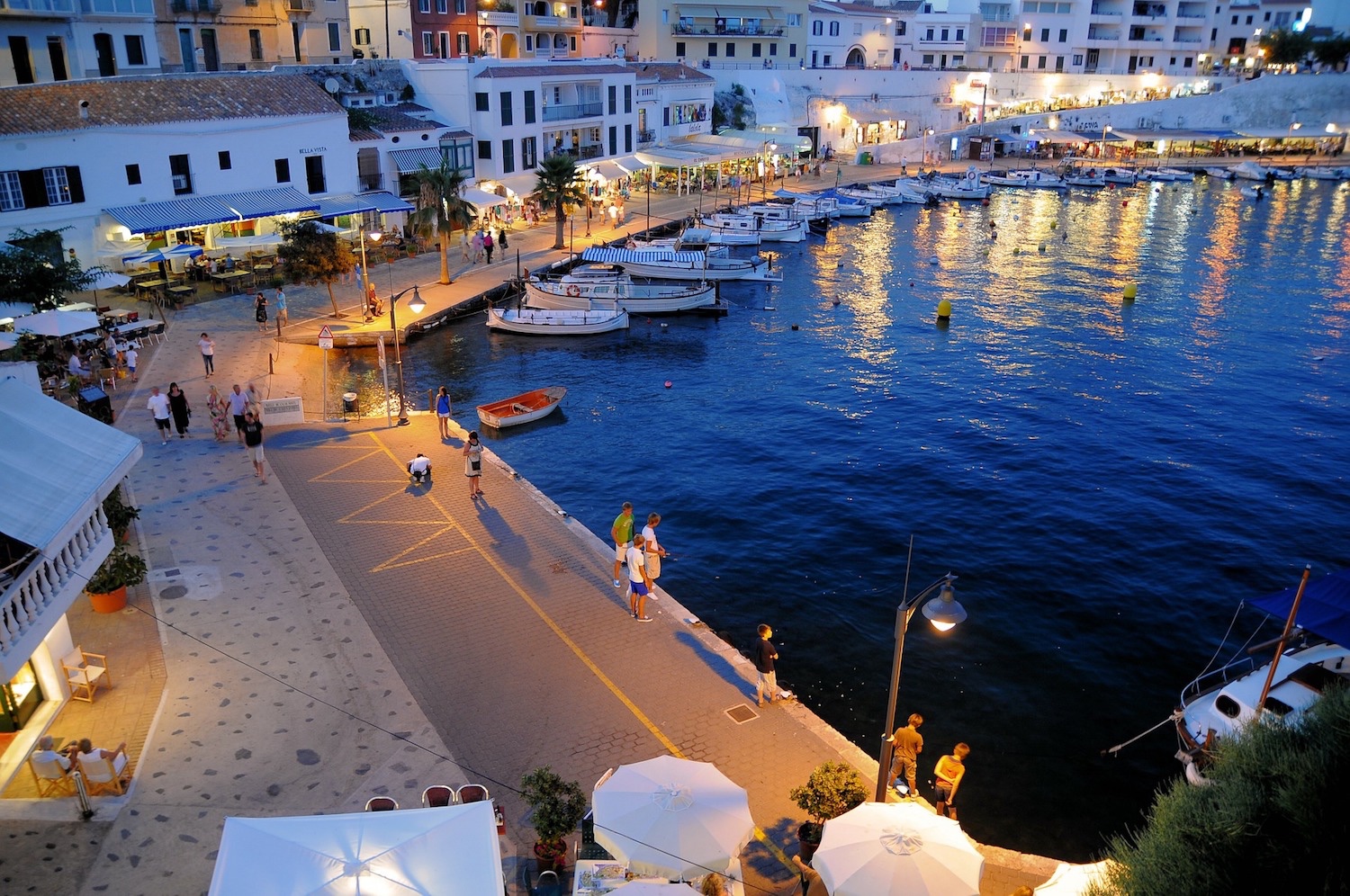 First stop for many yacht charters is Palma de Mallorca, known as Palma. Palma de Mallorca is the island version of Barcelona with funky wine bars, stunning architecture and great shopping. It is the perfect jumping off point for any yacht charter to explore the rest of Mallorca. Other towns to visit include Port d'Andratx, Sóller, Alcúdia, Deià or Valldemossa.

Mallorca has over 300 beaches with diverse surroundings such as pine groves, coastal rocks or dunes. Renting a yacht to explore Mallorca is an excellent option to find the best deserted coves and beaches away from the crowds.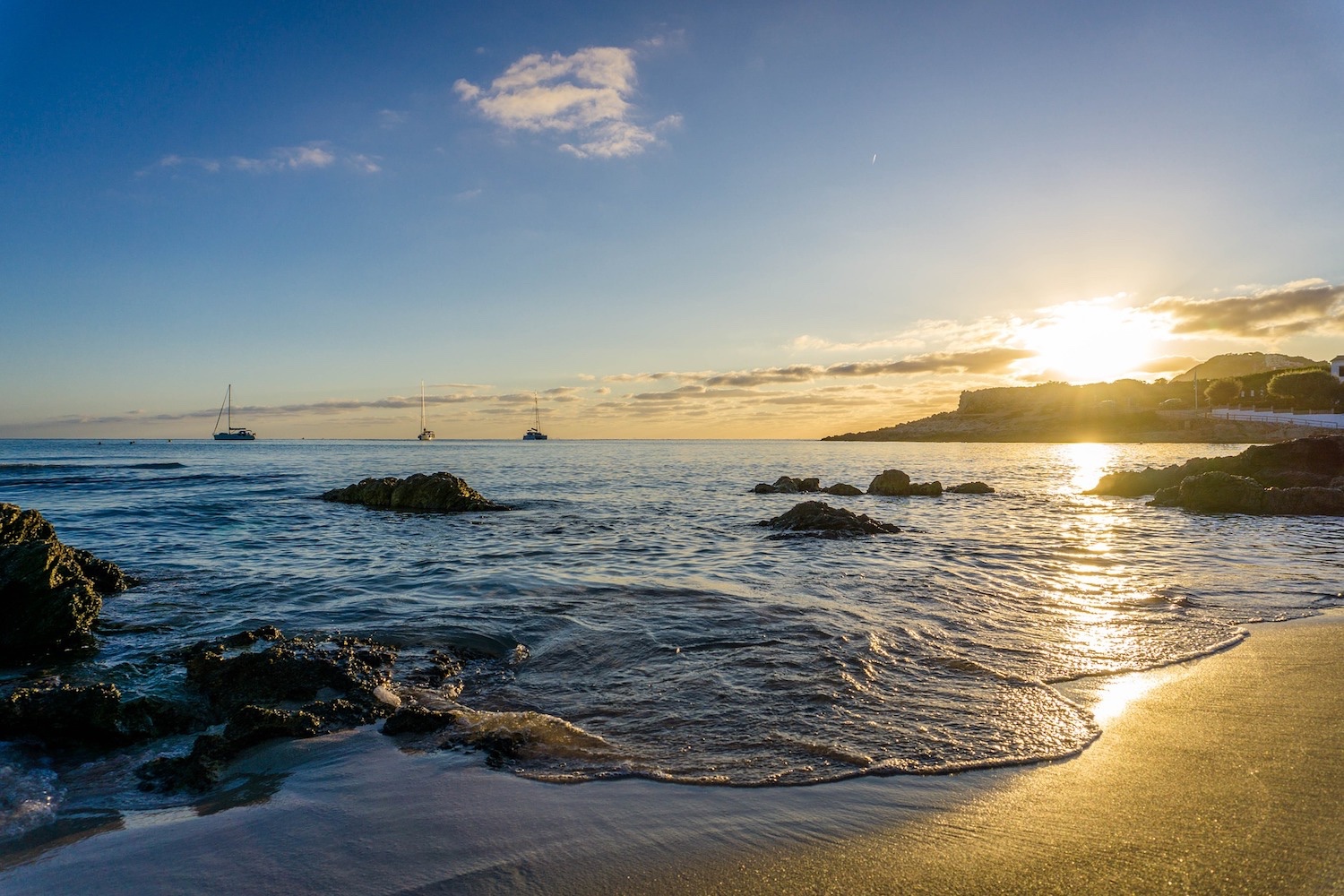 Known as the 'White Isle', Ibiza is famous for its hedonistic nightlife however it is a fantastic yacht charter destination for relaxation too. Away from the busier southeast coastline, you can find quieter sandy beaches and white washed villages with idyllic settings.

The west coast of Ibiza is sheltered from the prevailing winds from the east and from San Antonio to Es Vedra you'll have a hard time picking a beach or cove more perfect than the next. Enjoy a romantic meal ashore at Ses Roques restaurant admiring the beautiful view over Cala Conta, anchor in picturesque Cala Porroig with fisherman's huts fringing the tranquil cove or spend a leisurely afternoon on land at El Chiringuito at Playa Es Cavallet, a chic beachside restaurant with an excellent wine list, mouth-watering cocktails and superb food.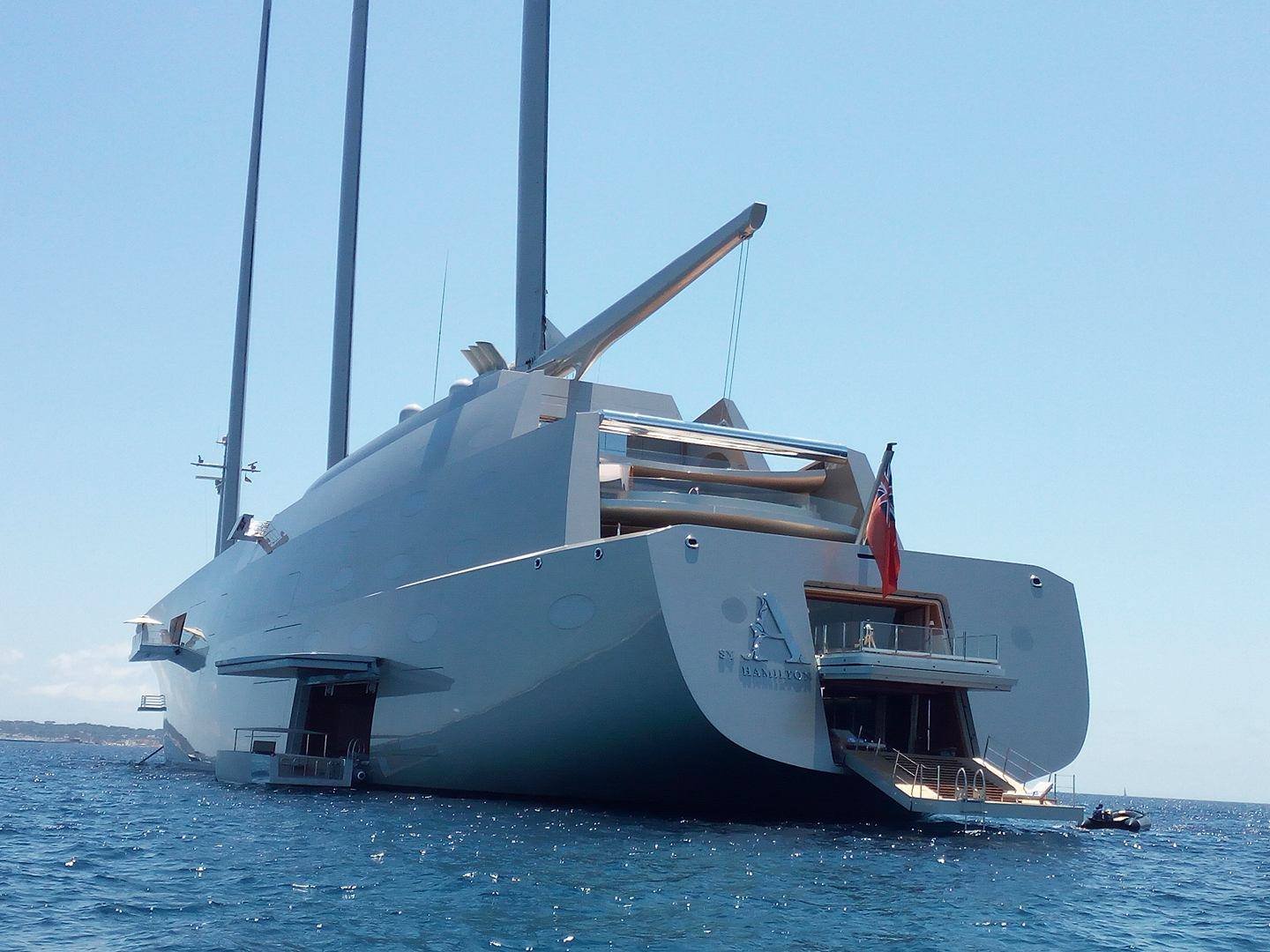 Ibiza's sister island is just half an hour south by boat and the perks of having your own private yacht charter means you don't have to abide by the ferry timetables back to Ibiza. With no airport servicing Formentera, there's generally less crowds and the island exudes a chilled-out vibe with plenty of opportunities to relax on your luxury yacht charter and decompress from daily life once the day trippers leave Es Pujols and return to Ibiza.

Known for its amazing azure waters, there's no shortage of breath-taking beaches on Formentera including Playa Migjorn in the south and Cala Saona on the west coast of the island. Playa de Ses Illetes will make you think you're in the Caribbean with fine white sand and transparent turquoise water. Popular with visiting charter yachts and A-listers it is a fantastic place to relax for a few hours, though best visited outside of peak summer when the crowds are busiest.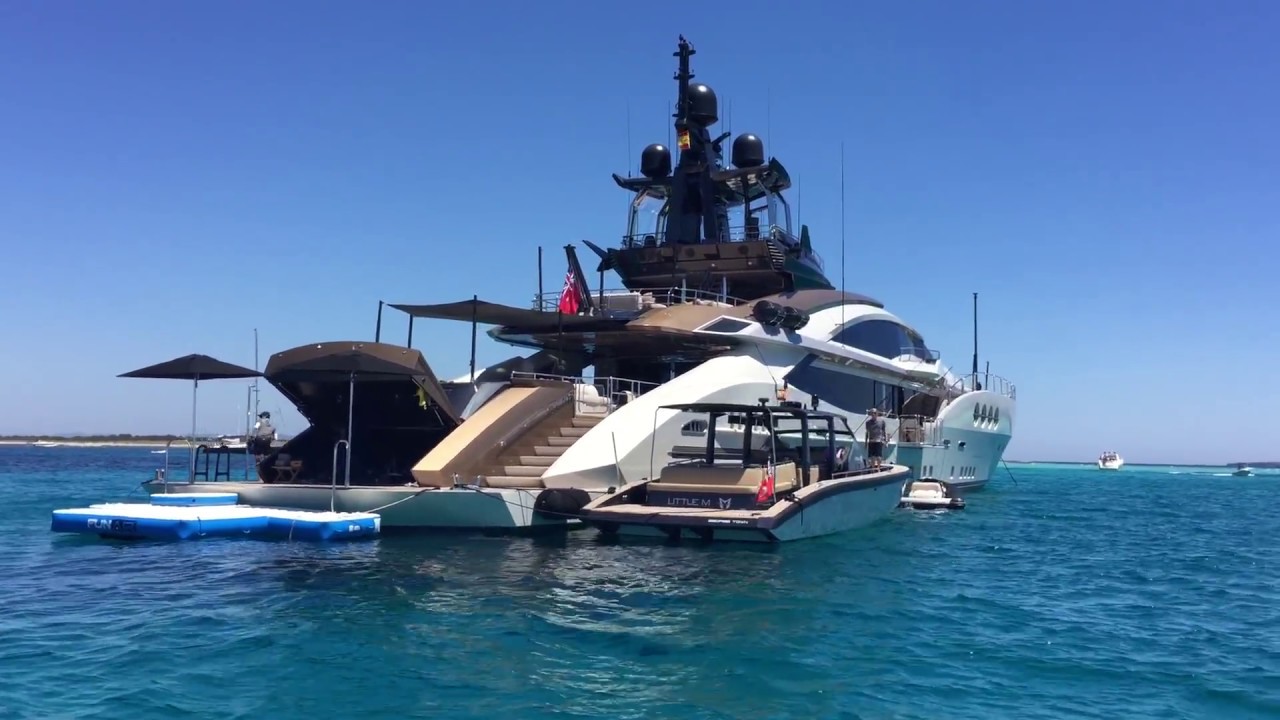 Regardless of your itinerary when arriving to the Balearics, booking early is key in Spain as few yachts are in the region during peak months, leading to last minute requests, often finding no suitable yachts in the region.
Author: Rebecca Whitlocke