ISA Yachts
unveils the design of its own GT 45 yacht, developed by Palumbo Superyachts naval arc
hitecture designer. Exterior sports lines were completed by Enrico Gobbi, while Luca Dini Design & Architecture was commissioned to design the interior.
The GT 45 is a trideck superyacht featuring strong, sporty lines and a plumb bow.
She built with aluminum superstructure and steel hull and have perfect combination of performance with a cruising speed.
The GT 45 is under construction at the ISA shipyard in Ancona and should be delivered by the 2020 season.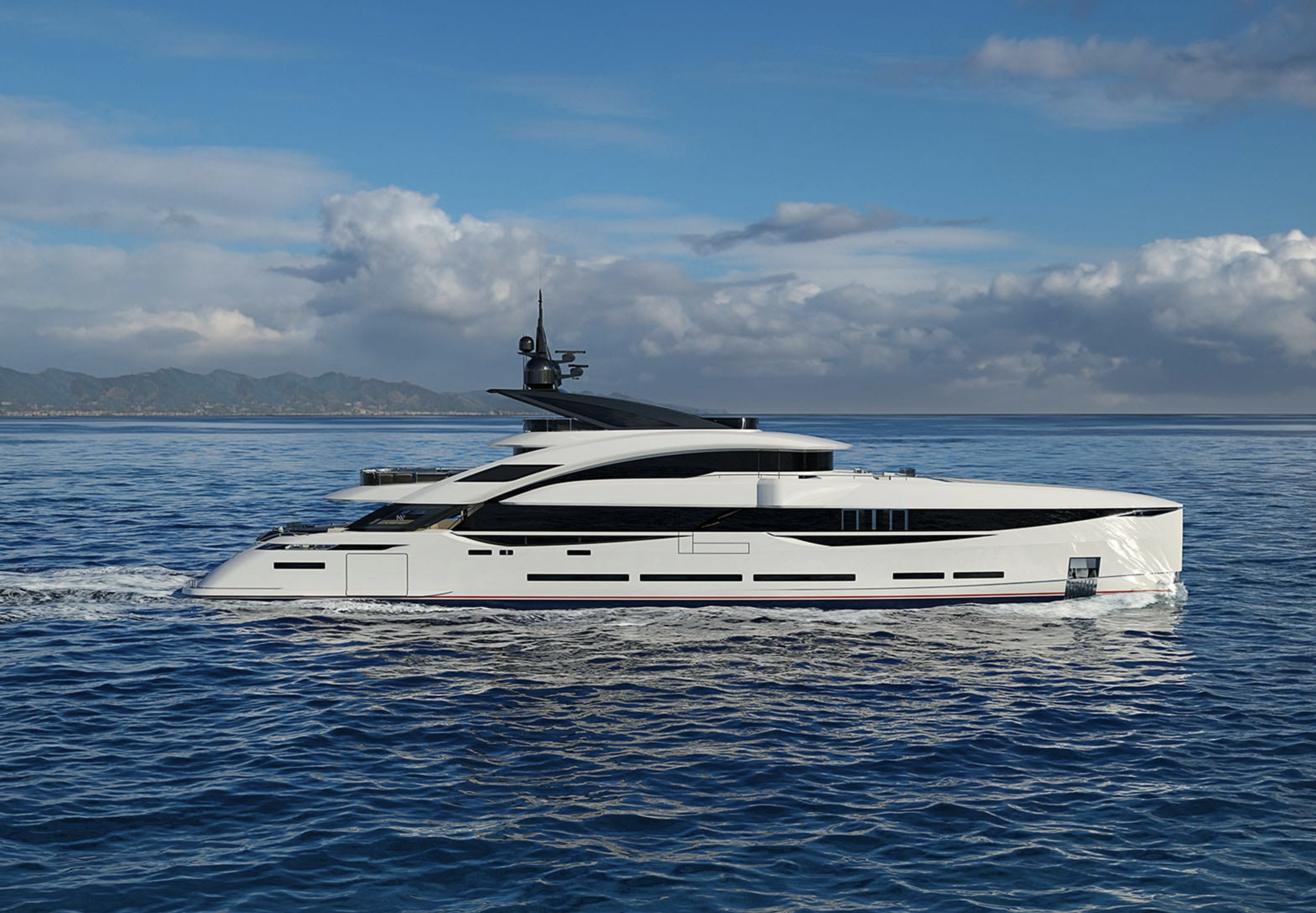 The exterior of the Gran Turismo 45 is characterized by clear lines and pronounced arches that connect the steel body with an aluminum superstructure, giving it a dynamic mood that resembles a sports car.
According to Luca Dini, since the owner is interested in technology and functionality, the team used simple materials and classic colors commonly found both in a combination of sea, natural light and fresh air, and in cars.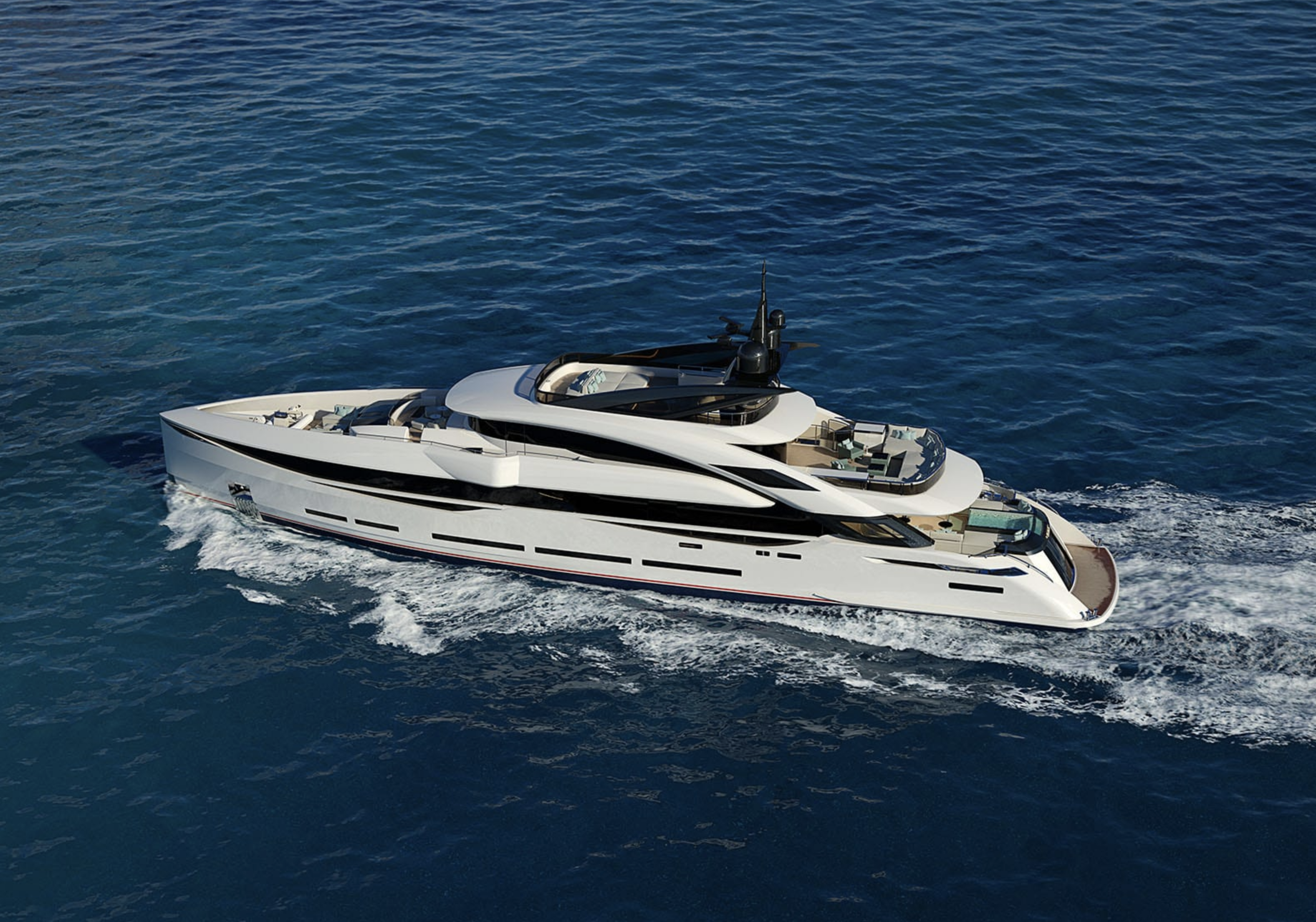 Key features of the yacht include a "fairly generous interior space, liveable outdoor areas and a strong emphasis on the indoor-outdoor interaction".
Luca Dini's interiors radiate a homely and elegant ambience, as light oak, bleached teak and lacquered furniture complete the mix of carbon fiber, steel and glass.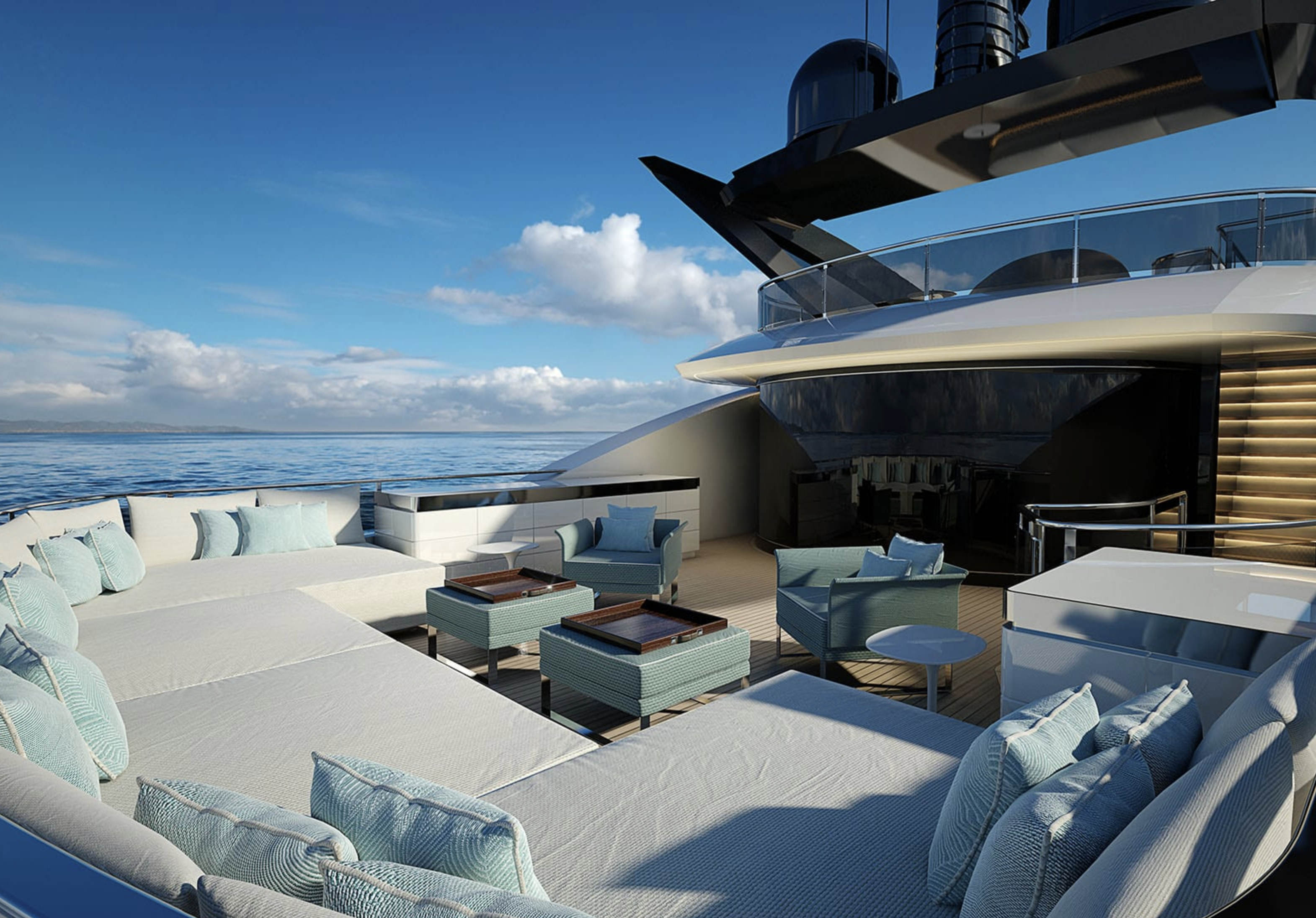 The flooring made from different types of wood processing and provides a soft carpet effect, while the blue and red accents give the interior a more lively feel among the furniture in a neutral color.
Translucent curtains fill the interiors with daylight and create an interaction with soft shadows, while sunlight filtration systems increase the comfort of guests on board.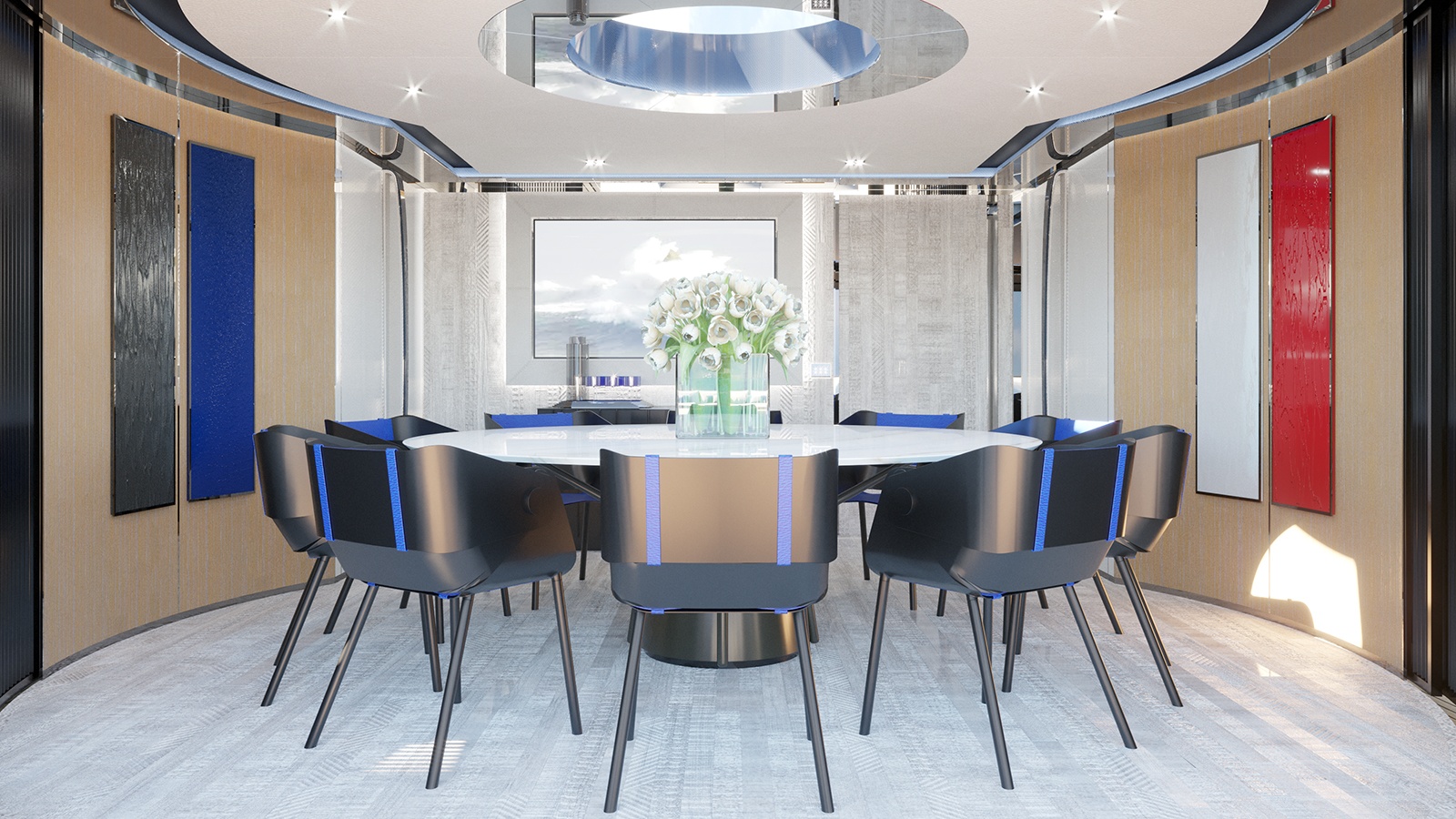 The interior space is divided by sliding doors that connect the salons to the cabins and significantly expanding the space.
The result is an "welcoming, lively, light but concrete" atmosphere, explains the builder.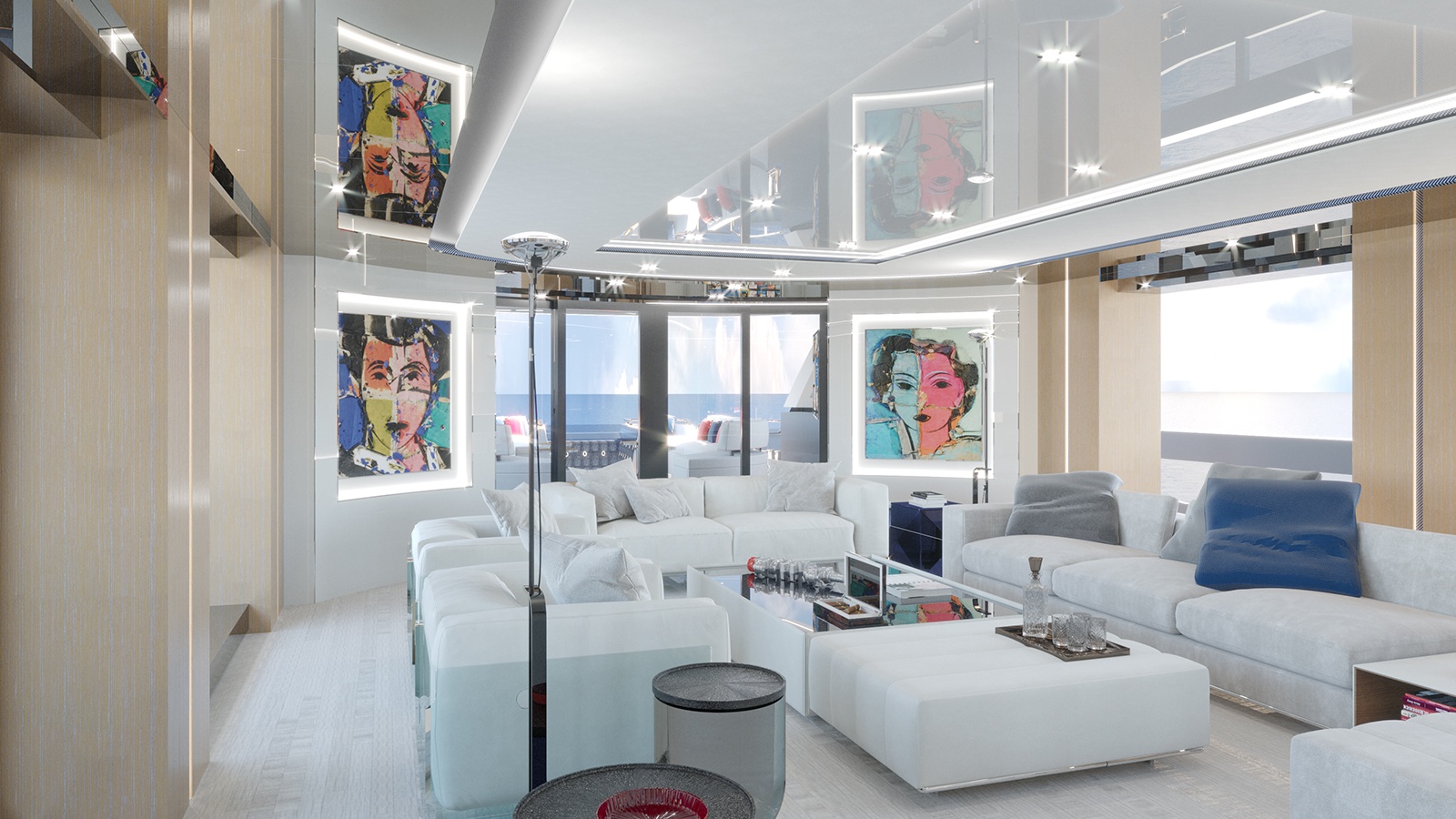 Accommodation of Gran Turismo 45 can set up to ten guests in four large cabins, including a luxurious master suite with a balcony and a separate exit to the sunbathing area. In the bedrooms, the bulkheads behind the beds were turned into "real works of art" from personalized sketches thematically related to waves, sand, rocks, coral wind and speed.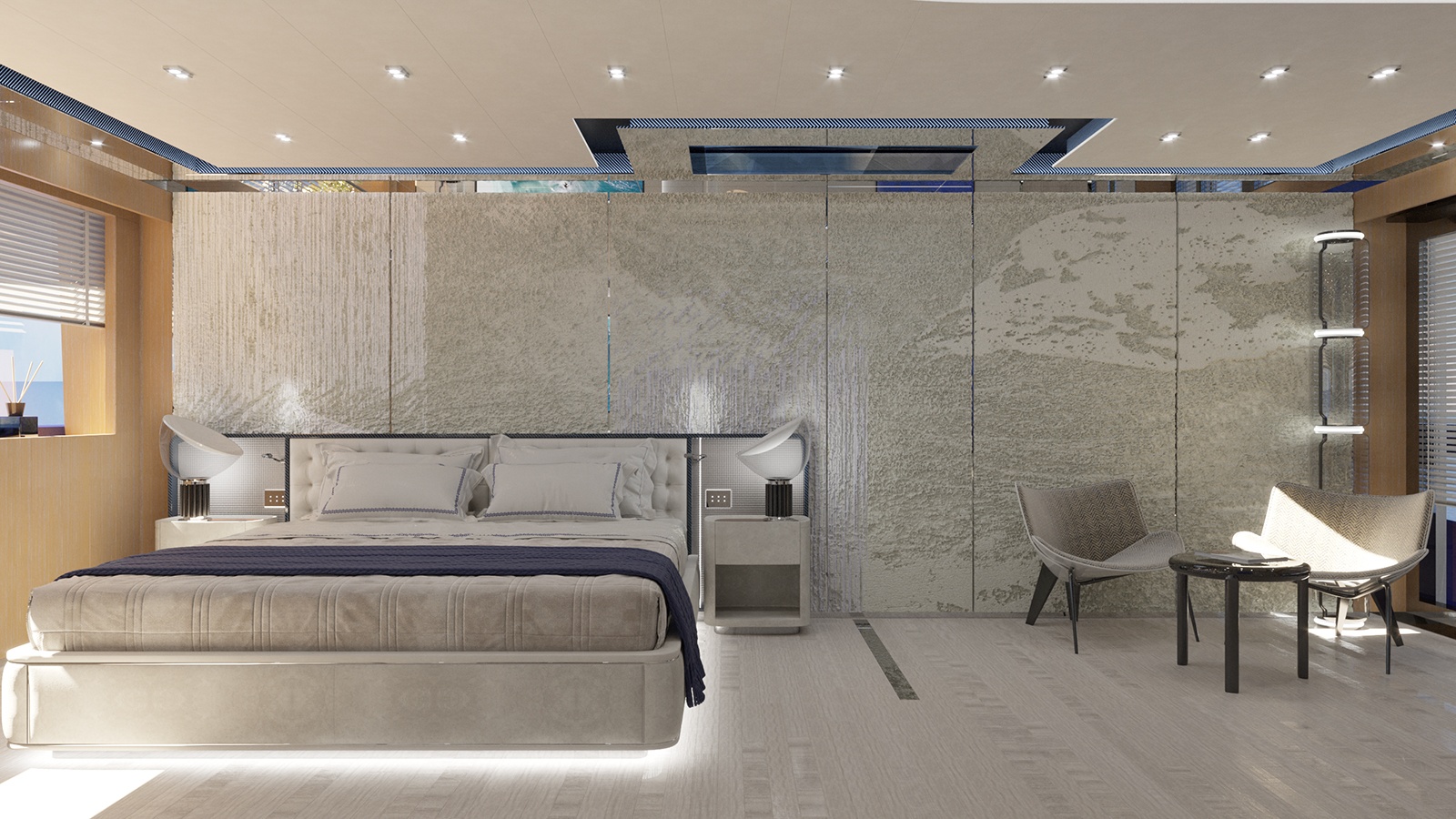 Meanwhile, large windows along the yacht's profile provide the main cabin and main salon with far-reaching ocean views. The GT 45 holds a crew of up to seven people and provides a range of 3,800 nautical miles at a speed of 16,5 knots.