At the upcoming Cannes Yachting Festival the Milan-based shipyard Lomac will present the world premiere of the new GrandTurismo 12.5 and 11.0 Cruisers.
The new GranTurismo 12.5 and 11.0 Cruisers incorporate and capitalise on all the hull line development work performed for the 12.0 (which remains in the range), guaranteeing performance worthy of a great sport boat in both twin and triple engine versions.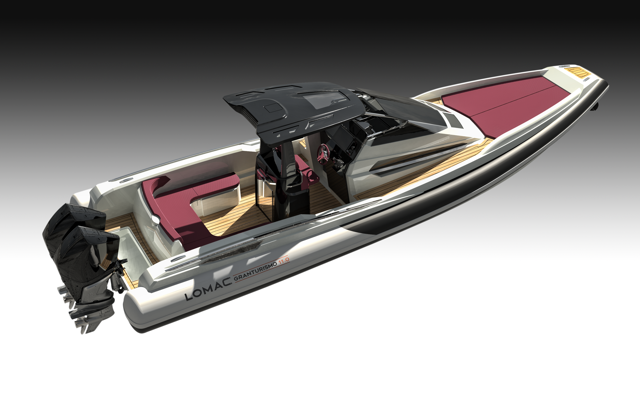 GranTurismo 11.0

The small but important revolution is the "decking" of the bow area, which has an aggressively streamlined design. This is a distinctive feature of the GranTurismo family that increased cabin space by 30% and resulted with more generously sized bathroom and multiple storage areas.
The design of the console on both models echoes the lines and styling cues introduced with the GrandTurismo family: the two boats differ only in terms of their length, while their beam and height are more generous than on the other models to provide greater protection and comfort on long crossings.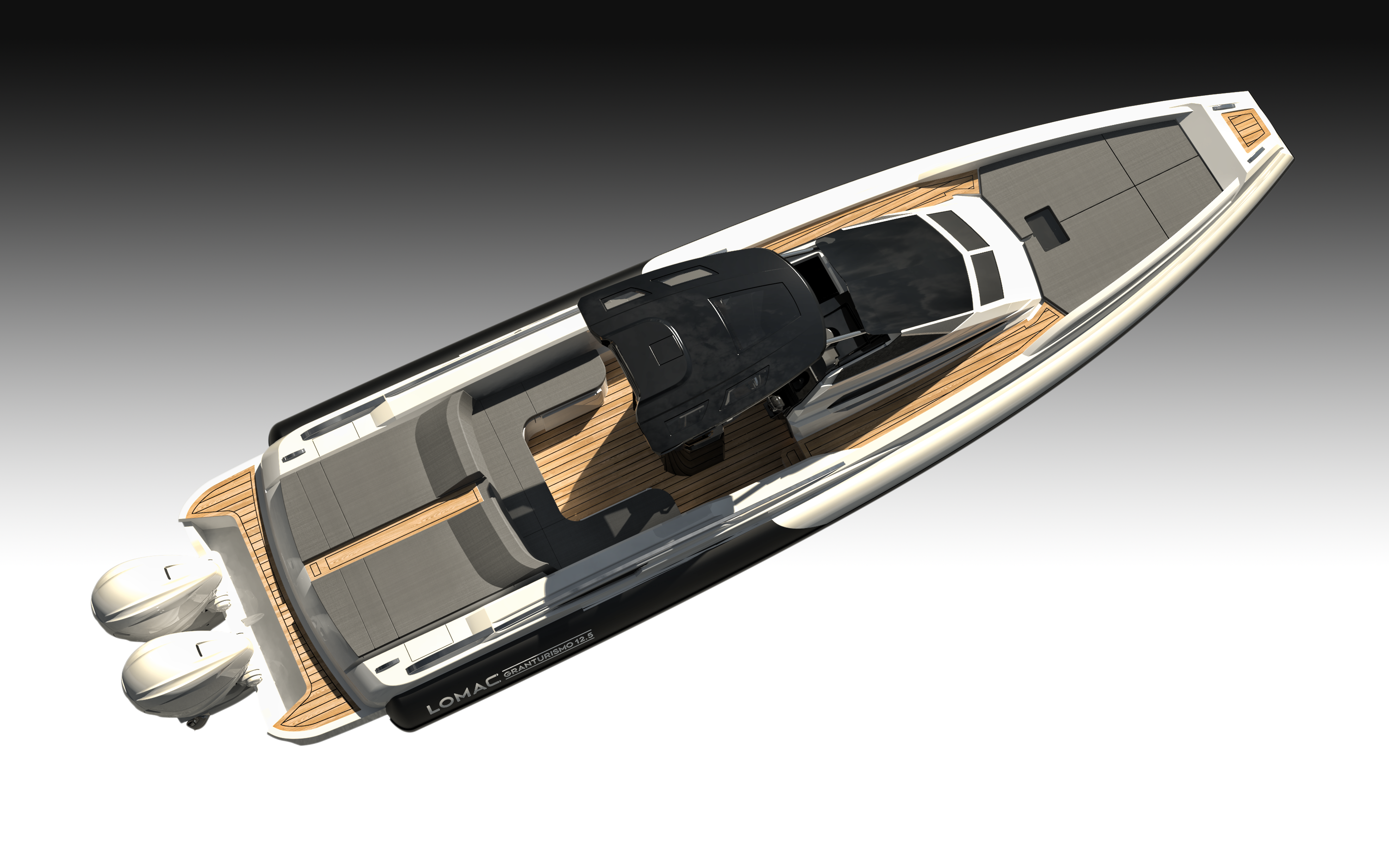 GrandTurismo 12.5

The latest additions to the GranTurismo line extend the family of high-end boats in the Lomac range, designed for all owners who are looking for performance and sportiness, but have no intention of compromising on comfort, liveability and safety, let alone on an aggressive, streamlined look.
Lomac was founded in the early 1960s in Milan. Today it is led by Paolo and Fabrizio Lo Manto, the third generation of the family, and offers a production that includes seven different series for 58 models, the result of the union of the highest technologies with careful craftsmanship. Lomac also produces and markets a wide range of original accessories to better customize your boat, and maintenance products created specifically for its models.
Credits: Lomac