A new 51m fast-displacement yacht concept, Sinderella, has been released by the drawing boards of DFD Design and Cantu Design. The concept is decorated with exterior reflective glass that helps create dynamic pattern across the yacht.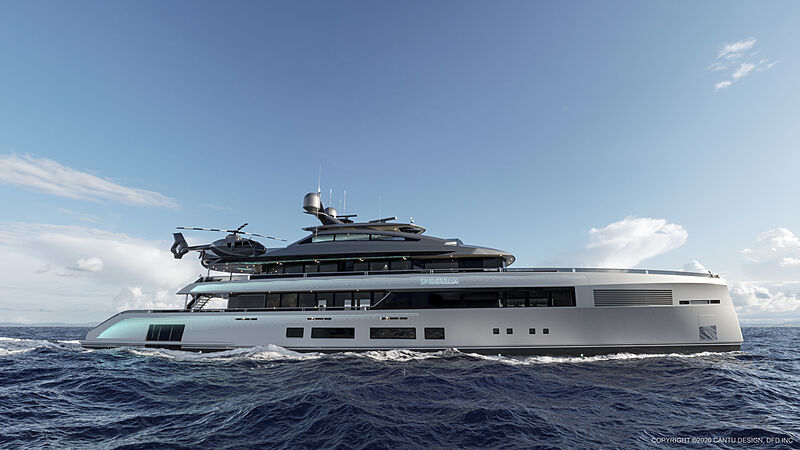 John Cantu, who founded his studio in 2015 explains: "I wanted to create something that combines the best of American and European design philosophies."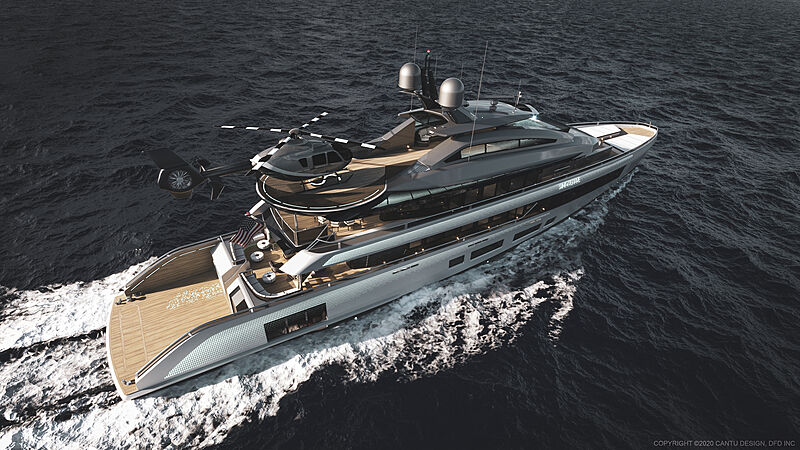 Designers decided to make their concept keeping in mind all future technologies as well as incorporate a hybrid propulsion package for two hours of electric power and zero emissions.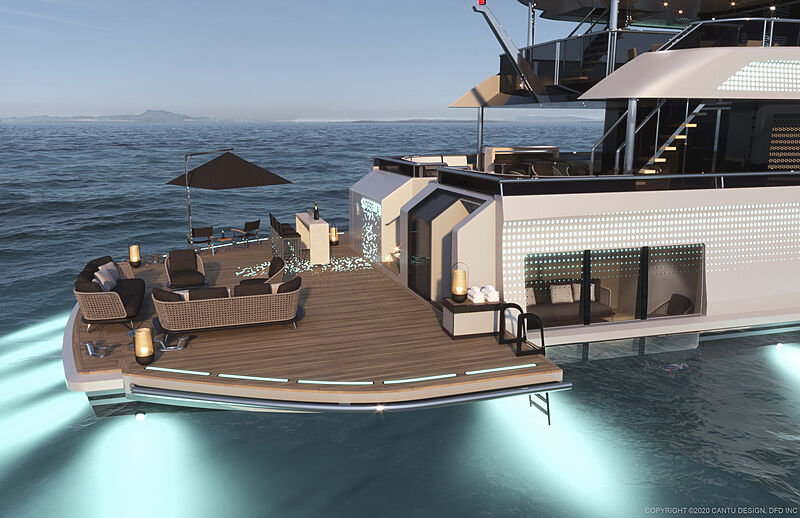 This yacht can accommodate up to 10 guests across five en-suite rooms with a full-beam master's suite on the upper deck and four guest cabins on the lower deck. The 51m fast-displacement yacht has a "Solemare" room at the bottom of the yacht design that allows the owner and the visitors to see the views of marine life below the waterline as well as a spot to relax at the end of the day. The concept's skylounge has dining and lounging capacities, and an area for alfredo dining to its aft.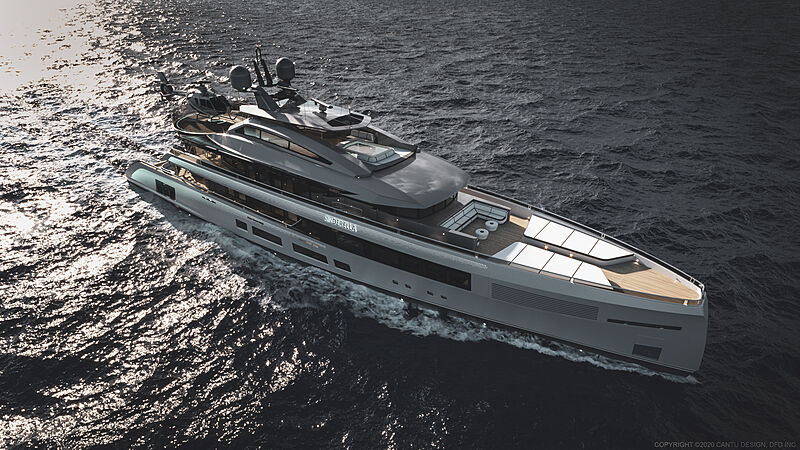 Sinderella's reflective glass creates a dynamic pattern across the yacht. She hosts a range of notable features like Jacuzzi, a touch-and-go helipad, as well as a glass overhang.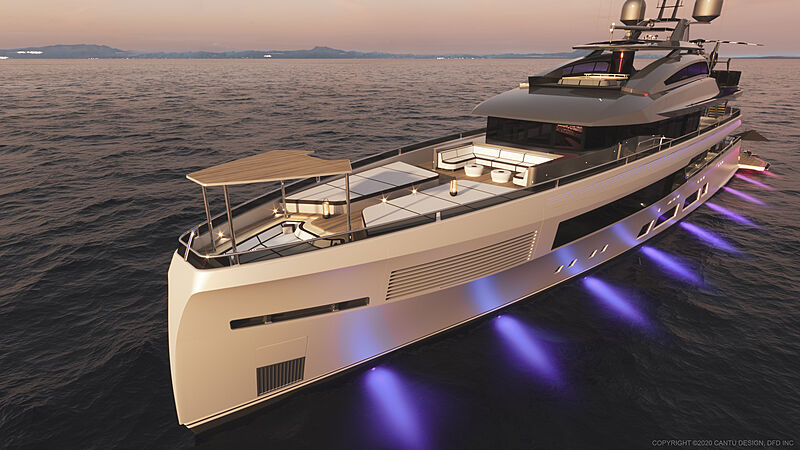 She also also has an extensive beach club with fold-down sections with direct access to the "Solemare" room and storage for all water toys adjacent.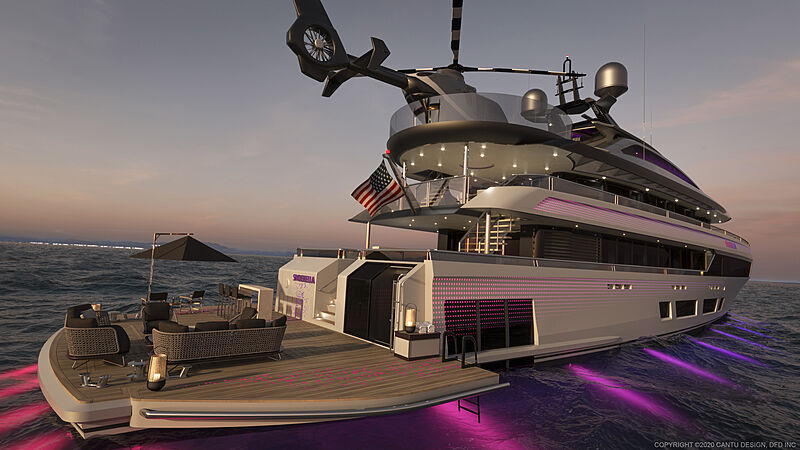 Sinderella definitely has a very beautiful look and magical lighting.
John Cantu, founder of Cantu Design says: "I
t is the grand and magical ball that is still there when you wake up the next morning."