Italian shipyard CPN is happy to announce the on-schedule delivery of the 36.6-metre explorer yacht K-584, which happened on 31st July.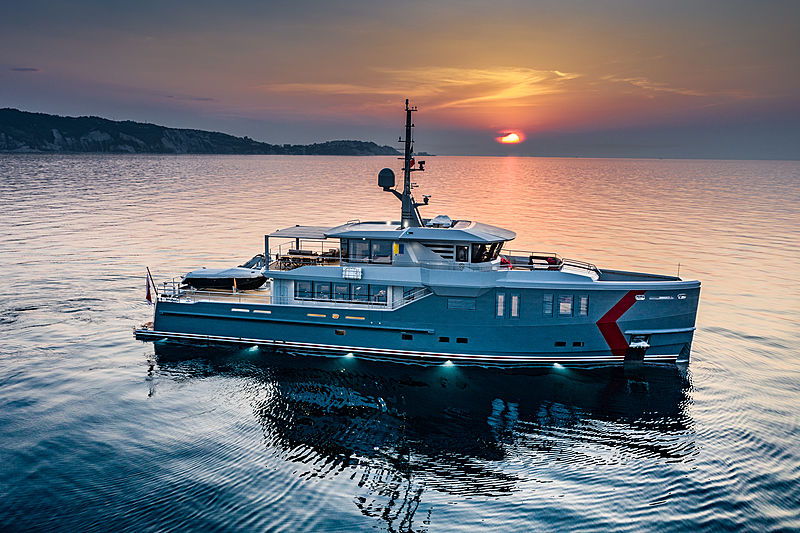 Cristiana Belardinelli, owner of CPN, commented:
It has been an amazing and very challenging experience to go through the full design, development and building process, lived very directly also by the clients. Looking at this brilliant jewel like K-584 leaving our dock and taking the sea on August 1st made myself and our family so proud, a truly priceless moment.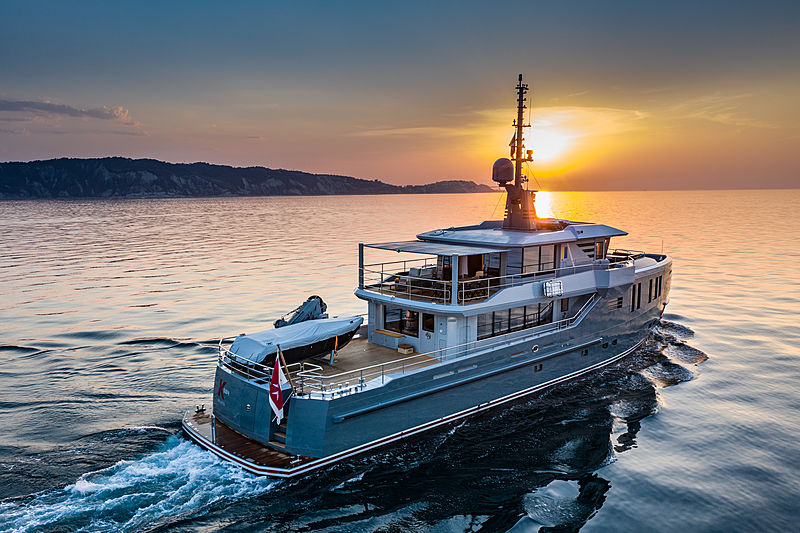 The project was overseen by Yachting Expertise who was involved since the project development stages K-584 features naval architecture by Yachting Expertise engineer Antonio Longobardi. Andrea Vallicelli and Alessandro Nazareth are responcible for her exterior design.
Gianluca Fenucci from Yachting Expertise said:
K-584 is a great and unique story of human relationship, ambition,

professionalism, respect, intense teamwork and the love for the work we do since three decades, always with the same professionalism, passion and dedication

ition,

professionalism, respect, intense teamwork and the love for the work we do since three decades, always with the same professionalism, passion and dedication.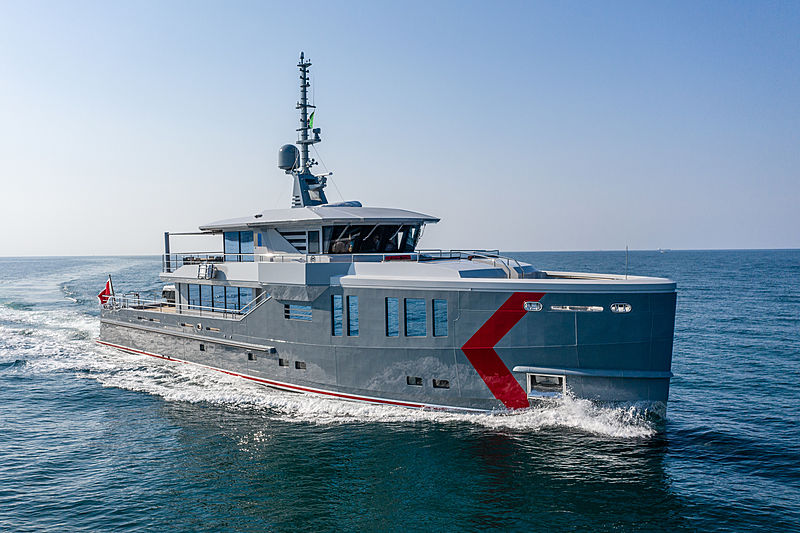 Yachting Expertise had the responsibility to keep all these values well balanced and timely deliver a very innovative project that we trust will raise the bar to another level with her personality, elegance and amazing performance. She is a beauty, strong, very efficient and very easy to be operated. What else do you need to be happy and enjoy yachting? Today we are very satisfied to have been able to reach once again the difficult task to make "everybody happy", including ourselves at YE, and to be back to the yachting arena with a project that is different from everything else and that will set a new standard.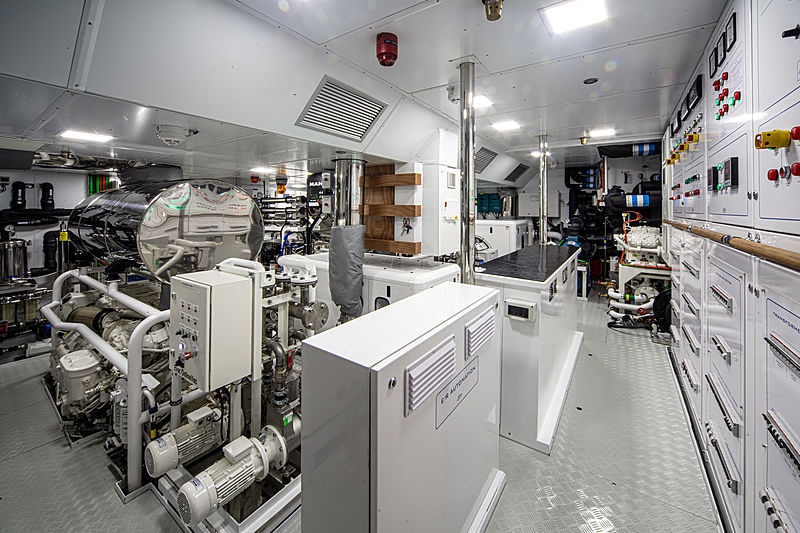 K-584 is powered with twin MAN D2868 LE 425 715hp engines which helps her to reach a top speed of 14.4 knots and an autonomous range of 6,000 nautical range at 10 knots.
The motor boat features a 6-metre Tideman tender on her aft deck where a two-tonne HS-Marine crane takes care of launching and retrieving operations. There is a large swim platform with an adjacent fully-equipped diving area lower aft deck.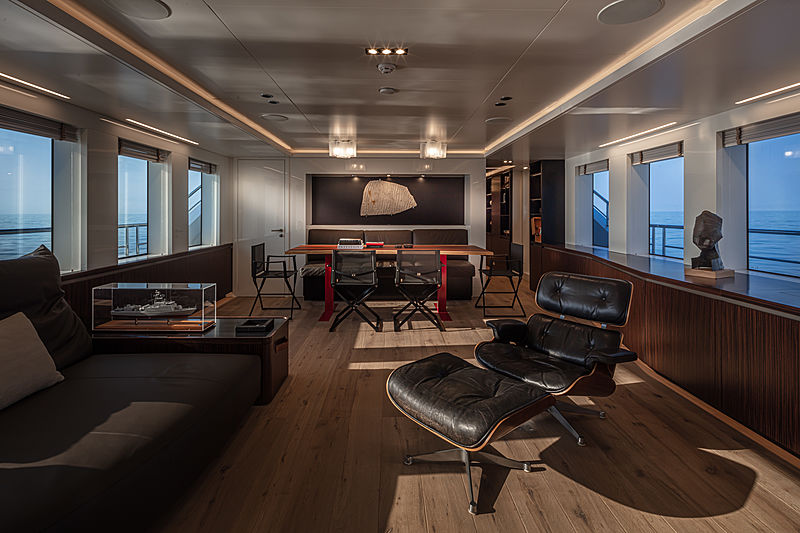 The motor yacht can accommodate up to 10 peoplewith 5 crew members. The owner's stateroom with a private outdoor terrace is located on the upper deck. Guest can stay in two VIP and two additional guest staterooms. Pierluigi Floris, supported by Yachting Expertise partner Lorenzo Barbini and collaborating with the owners, created the design of all guest areas on board.
The owner commented:
For an owner's perspective, the realisation of a project like K-584 starts with a dream that you try to transform into reality. You start by listening to your heart and after using your brain.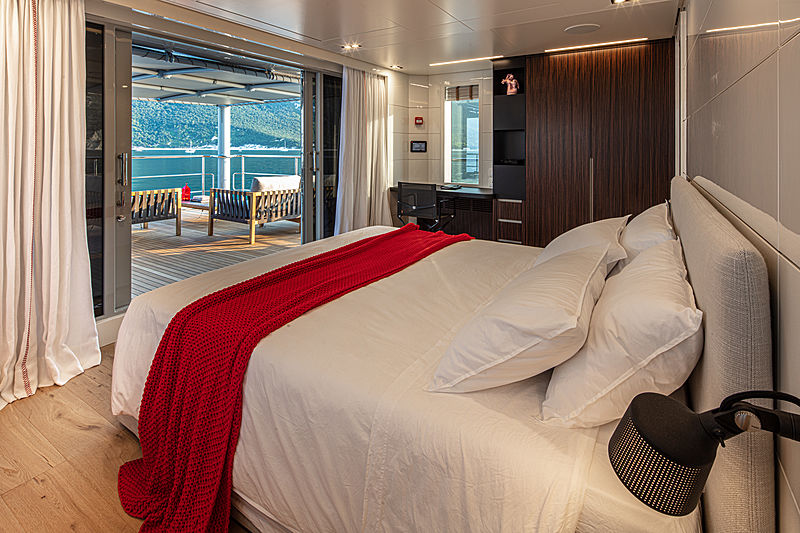 Three intense years with all the parties involved are totally focused to reach the best results with regard to style, technical performance and seaworthiness. Almost three years that make the shipyard your second home, this is the feeling my wife and I had. Now that all personal, technical and comfort expectations have been exceeded, we have the privilege and great pleasure to enjoy this superb jewel. Viva CPN, viva K-584, we look forward to the next challenge.