After unveiling a new flagship model, the Silent 100 Explorer, at the
2021 Cannes Yachting Festival
, Austrian shipyard Silent-Yachts has sold the first unit with a scheduled delivery in 2023.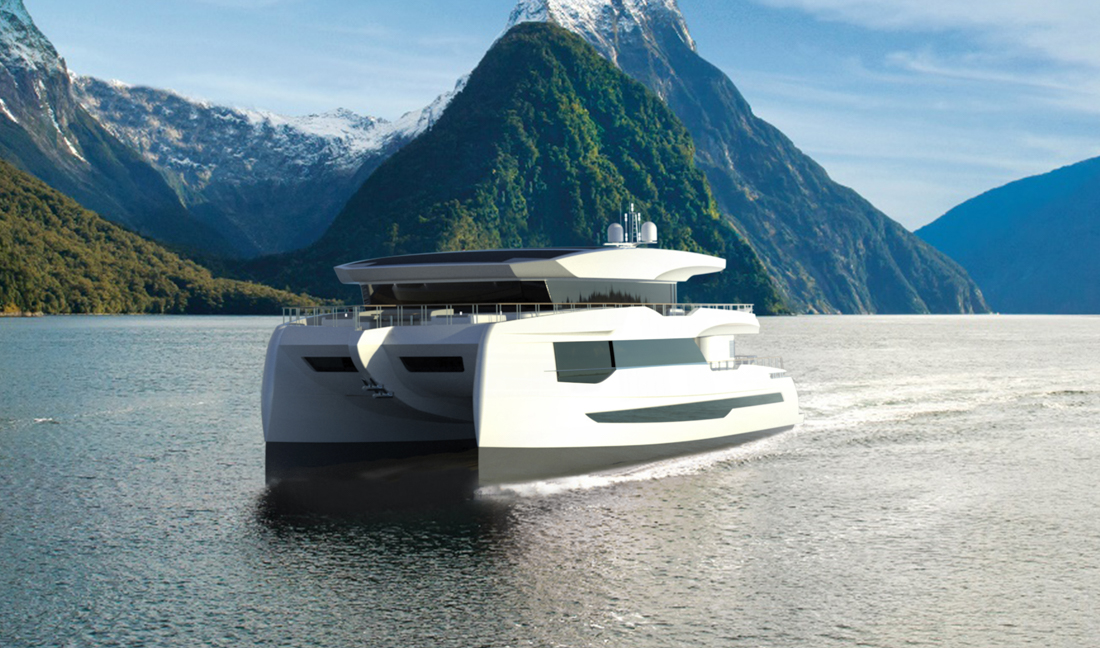 "This new sale is coming after the sale of three of our 80-foot models in rapid succession and confirms the market's interest in the superior comfort of catamarans and solar energy for propulsion needs, as well as all the household appliances on board," says Silent-Yachts founder and CEO, Michael Köhler.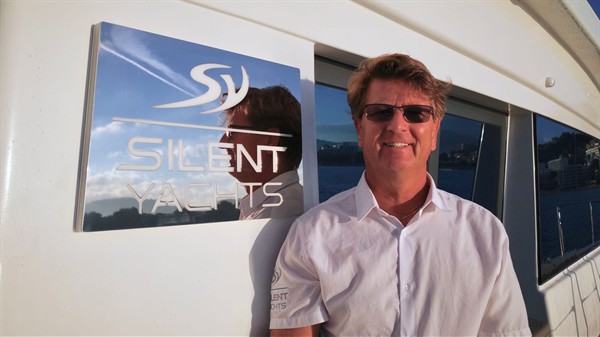 Michael Köhler

The yacht measures 31 metres overall (101.7ft) with a beam of 13,62 metres (44.7ft) and a spectacular height of 10,46 metres (34,3ft). Renewable electric energy comes from an array of solar panels in the hardtop that slides apart to reveal a sundeck that can also serve as a touch-and-go helipad. Compared to the previous flagship, the Silent 80, the new Silent 100 Explorer has an extra deck and much more space both outdoors and indoors.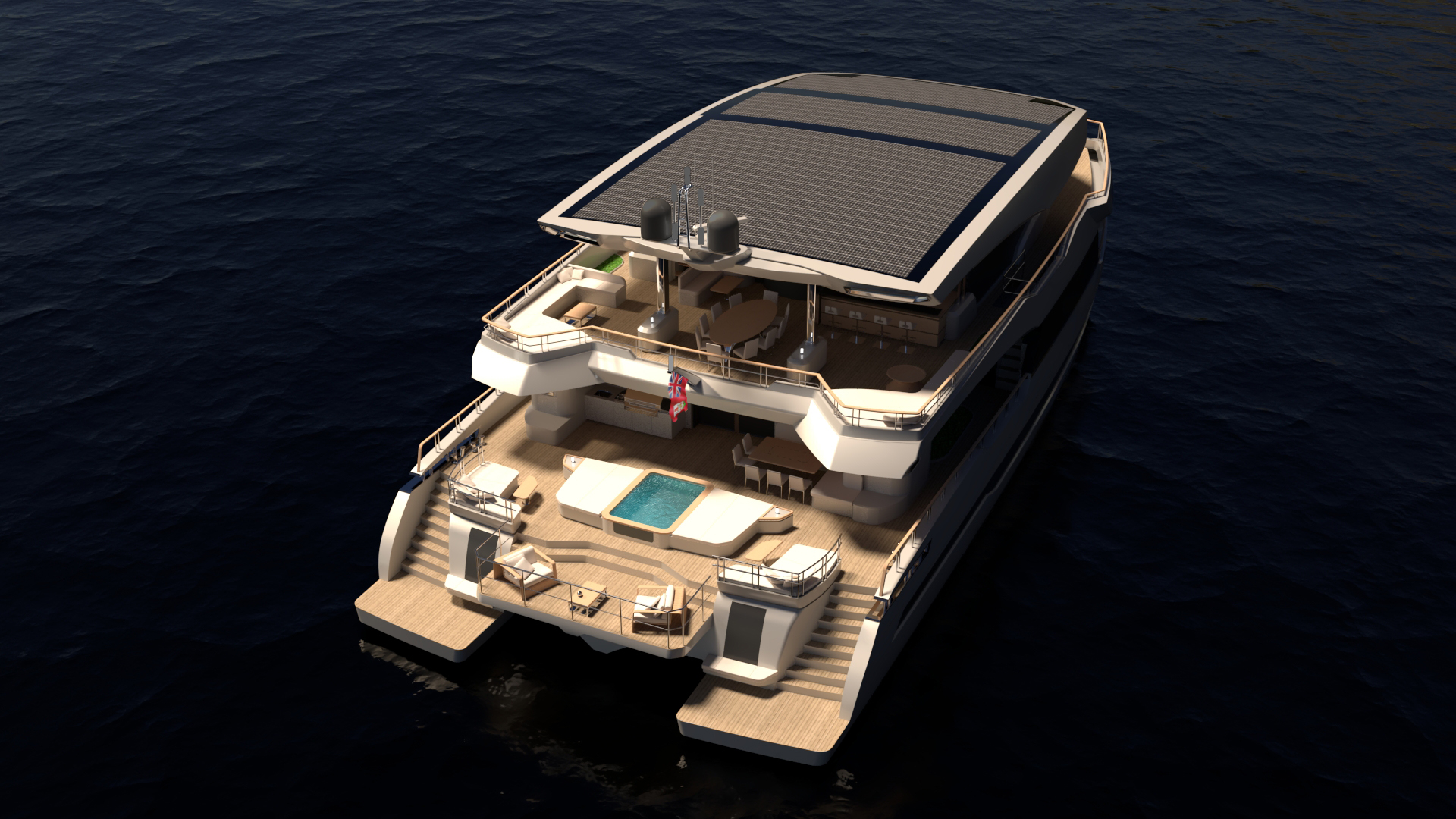 "The Silent 100 Explorer is a great challenge proving that the solar revolution of Silent-Yachts to the superyacht level," said designer Marco Casali. "The kind of available spaces, fully customizable from the clients, will allow unique internal and external spaces not even achievable on much bigger superyachts like owner's quarters or large saloons. The Silent 100 Explorer will bring the experience of cruising to a next level becoming a world reference for a responsible yachting always connected to the respect of the environment."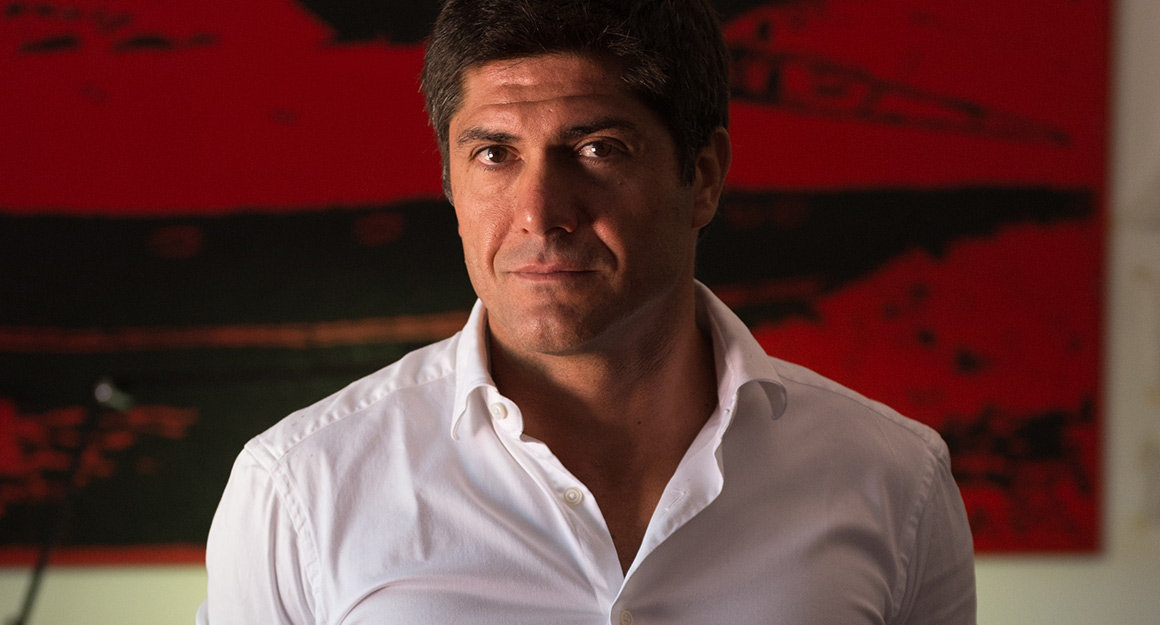 Marco Casali

The solar cells provide up to 40kWp (kWp stands for kilowatt 'peak' power output of a system) and clean solar electrical energy is stored in a battery bank with a capacity of up to 800 kWh. Coupled to twin 340kW (@700 rpm) electric motors, the Silent 100 Explorer has an economic speed of 6-8 knots, a cruising speed of 10 knots and a top speed of 14-16 knots.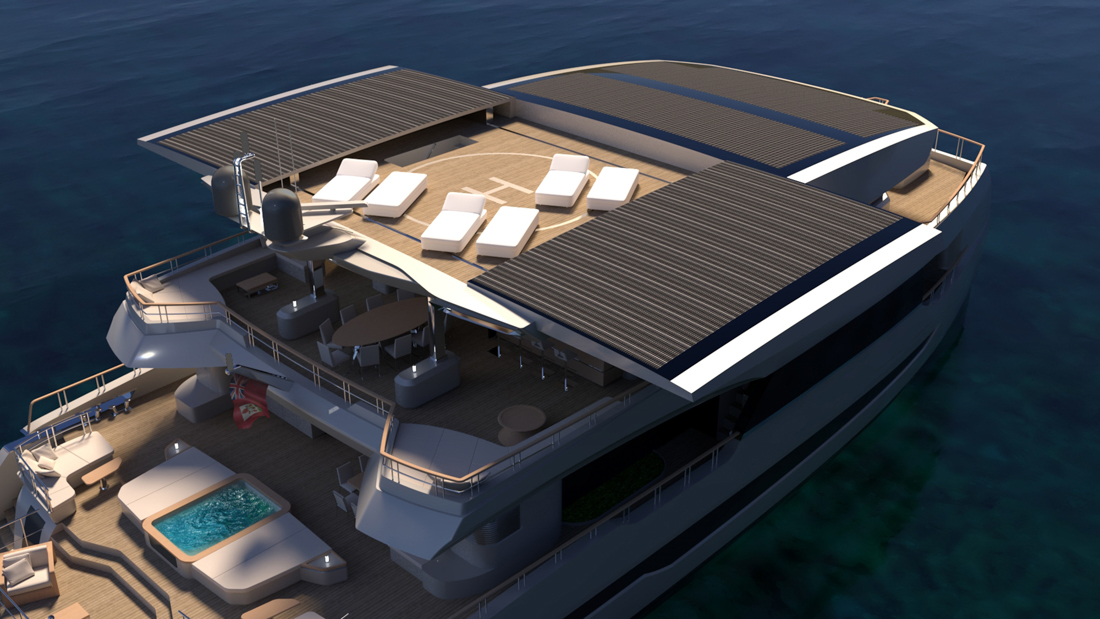 Two or three diesel generators, depending on the specification requested, provide back-up auxiliary power. Because the solar energy is completely renewable, in theory the Silent 100 Explorer has unlimited range, similar to all other Silent models.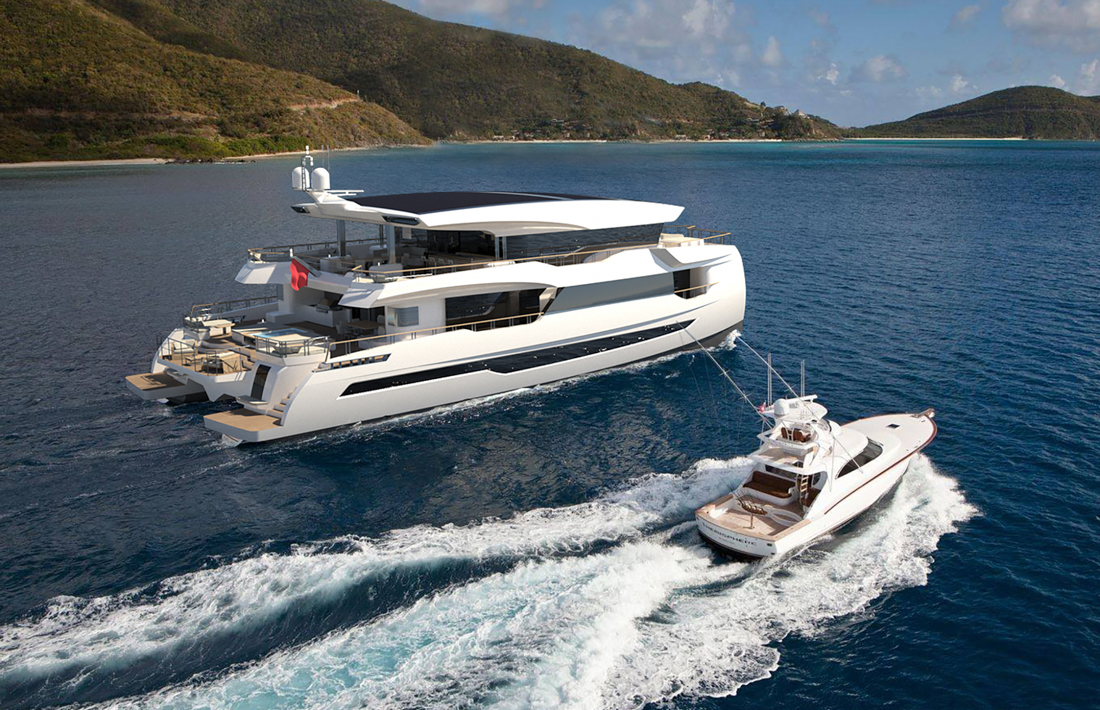 "The sheer amount of family-friendly space aboard the Silent 100 Explorer has to be experienced to be believed," says Michael Köhler. "It also means that clients are free to customise the arrangement according to personal preference. Do you want a gym or media room, a larger VIP suite or a country kitchen on main deck? No problem. The flexibility of the catamaran configuration means we can meet most requests."
Credits: Silent-Yachts