Slipstream is Nauta Design's latest 78.4-metre superyacht concept. The project embraces many of the design ideas from the Italian studio's earlier 70-metre Moonflower concept.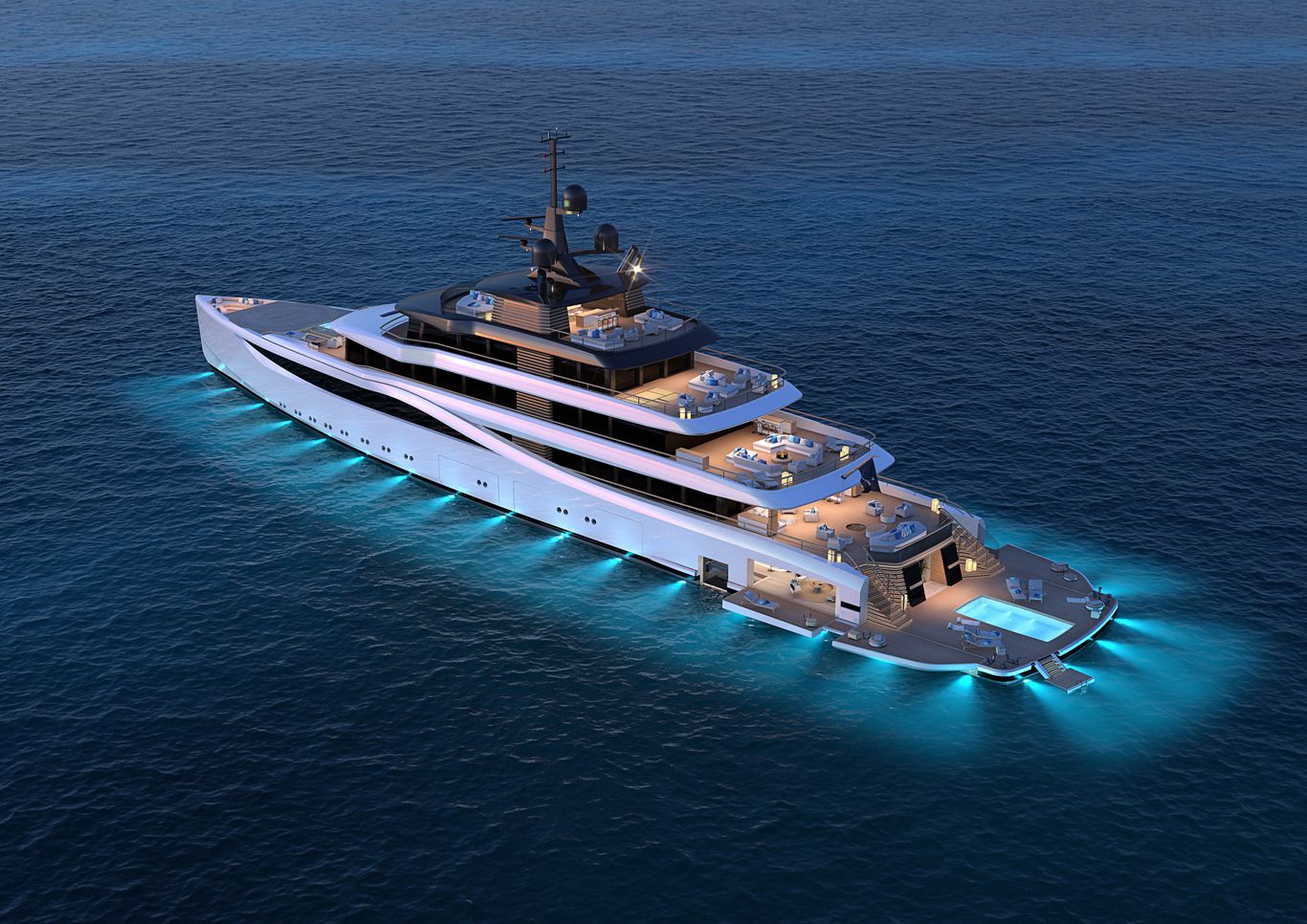 Mario Pedol, co-founder of Nauta Design in Milan, commented:



The exterior styling of Slipstream reflects Nauta's trademark preference for clean, uncluttered design devoid of fussy or superfluous detailing.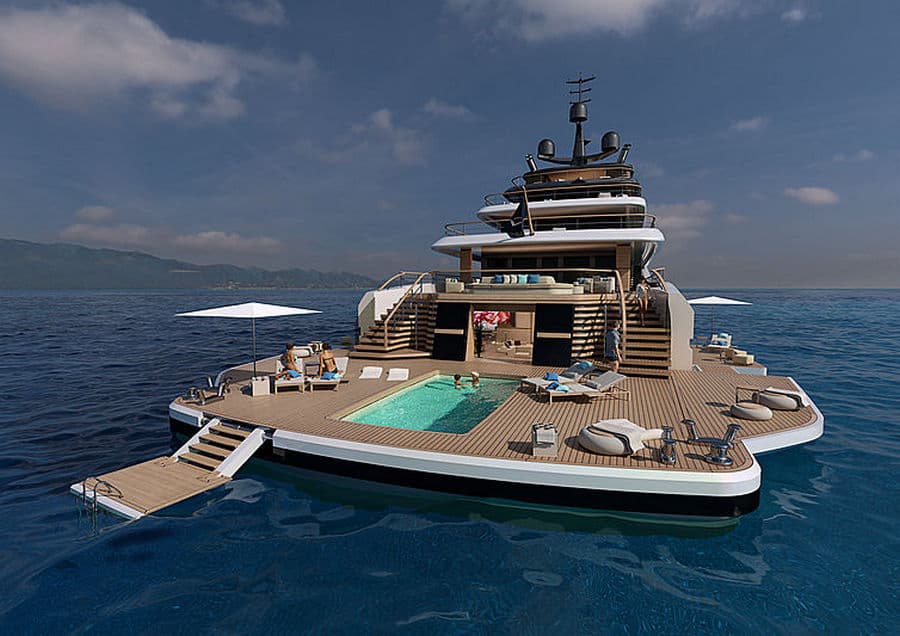 The boat will have "the island", patented studio's beach club idea, which also appears onboard Moonflower. Project Moonflower is a spectacular modern vessel, which will be built in Italy and is scheduled for delivery in 2021/2022.
Pedol explained:
The patent was to complete the process. The idea was to create a kind of 270-degree walkway that embraces three sides of the transom.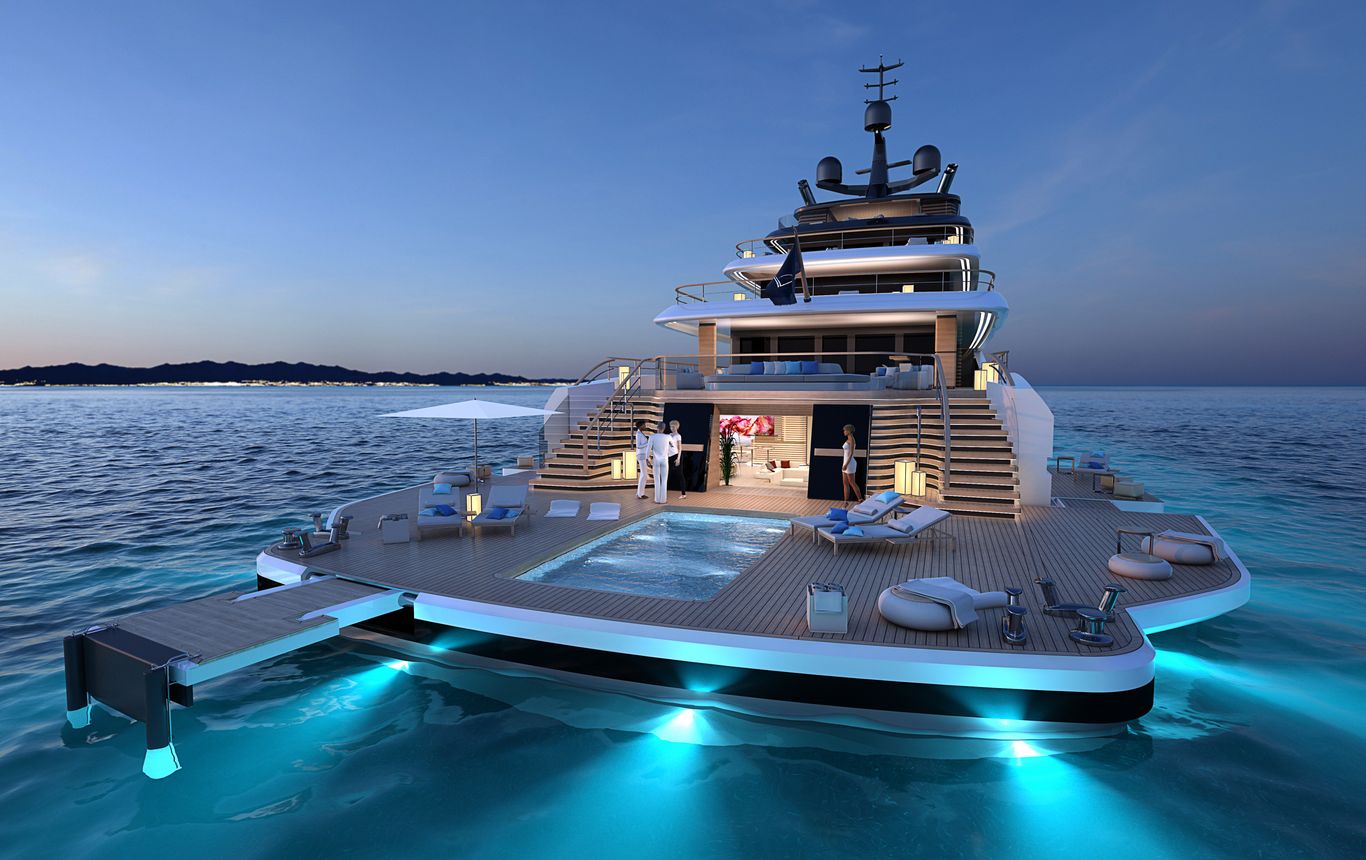 To achieve it we inserted a connecting element between the side terraces that open out over the sea at beach club level and also the fold-down side platforms which are a continuation of the usual large aft terrace. This creates a single level space that means guests can simply walk from one side of the boat to the other in complete freedom, either from the interior of the beach club or from the stern. We patented this concept of unhindered movement and its solution. Not to prevent others from using it but to formalise our idea as intellectual property.
While guests are using the beach club and the island, they'll appreciate the sea-water pool, which has been integrated into the stern platform, being able to close flush with the deck to provide her 12 guests with outdoor space.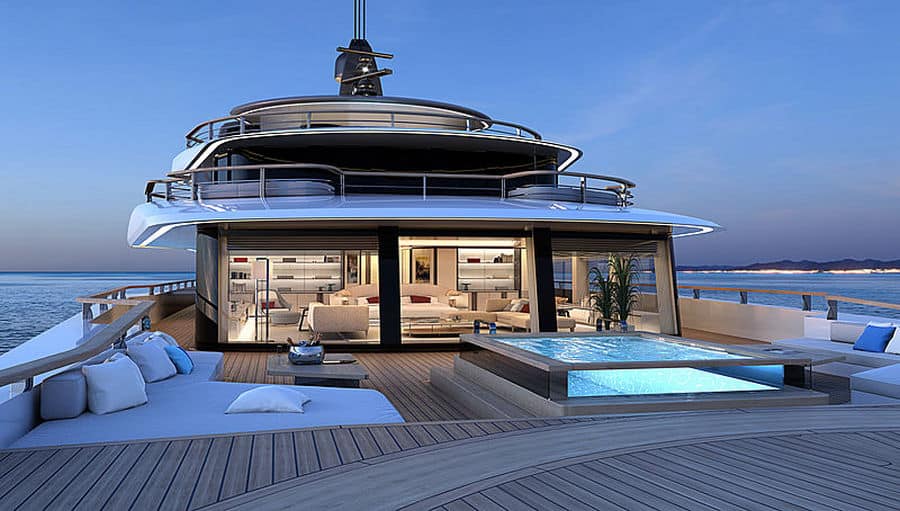 The island is one of the unique features of the interiors which, just like the exterior design, have a very clear Nauta stamp to them. Clean lines, spare and light apertures on all decks give her a modern look. This look is also reflected in the interior, which even though it is not finished yet, is dominated by constant ebb and flow between inside and outside areas. Each level of Slipstream features generous open deck space.
The master suite with a king-size bed features a spectacular private outdoor area with a Jacuzzi. Pedol said:
The connection between interior and exterior continues in the communal areas. For instance, the saloon on the main deck, which is over 100 square metres, opens directly into the al fresco lounge of almost the same size.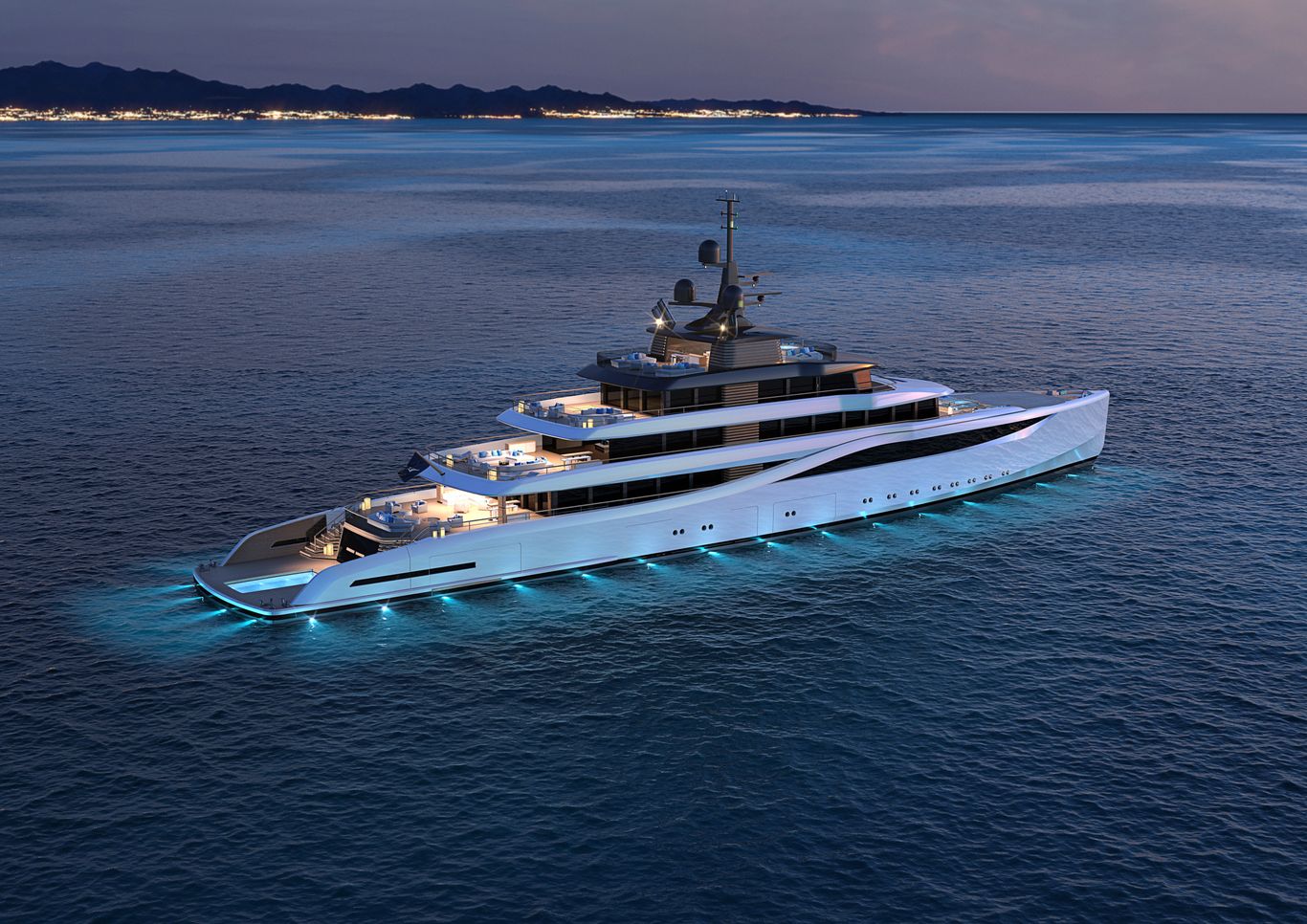 The studio decided this concept to be a custom megayacht, so future buyers are free to select decoration and furnishing as well as watertoys. However, the superyacht comes equipped with a 10 meter Limousine tender, a 9 meter RIB, two rescue tenders, two Seascape sailing boats, jetskis, seabobs, kayaks and kite and windsurfing gear.
Four 1,081 kW generators and two 500 kW generators will provide the power. In addition, she should be capable of range of 5,000 nautical miles at an economic speed of 12 knots.