Sunreef Yachts Middle East
has entered into cooperation with RAK Maritime City for the development of a new facility in Ras Al Khaimah. The signature ceremony was in the presence of Sheikhs, dignitaries and industry professionals.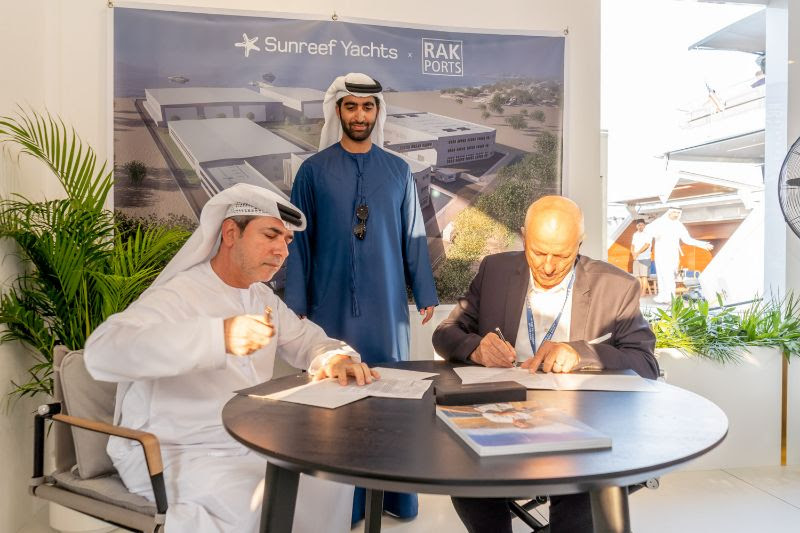 Developed on a 65 000 sq. m land reserve, the new facility will incorporate the latest technologies in luxury yacht building and will meet the highest standards of sustainability and energy efficiency. As part of the cooperation, Sunreef Yachts and RAK Maritime City will work together to carry out the development of the facility, which will be able to offer a 360-degree approach to yacht manufacturing with a modern paint shop, carpentry, upholstery and stainless steel workshops all equipped with state-of-the-art machinery and latest robotics. The first manufacturing and CNC halls are currently nearing completion.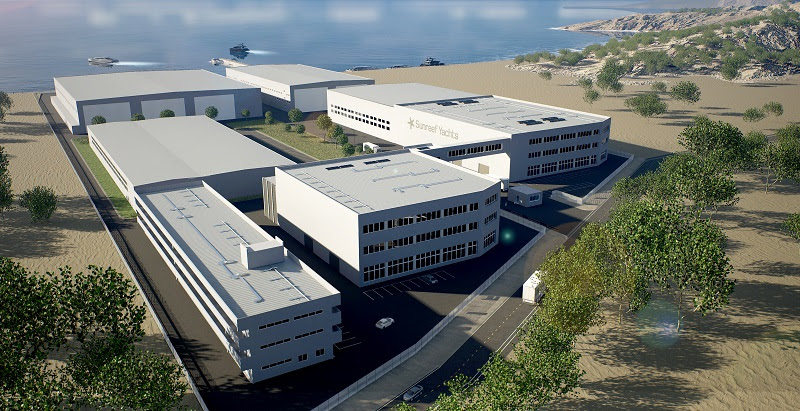 "Strategic partnerships are integral to the Emirate's holistic approach to develop a strong and stable economic system with diverse resources. And with that in mind, we look forward to highlighting Ras Al Khaimah's offering, in a bid to attract more international companies to locate here, thrive and expand into global markets," states Sheikh Saqr bin Saud Al Qasimi.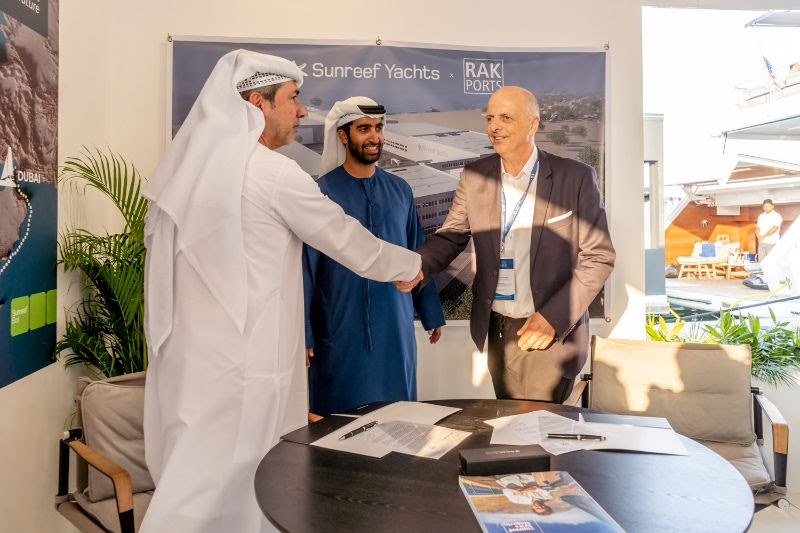 An important crossroad between West and East, Ras Al Khaimah and the UAE was the best strategic choice for the company, due to Ras Al Khaimah's exceptional incentive, industry support and easy access to key markets and transportation infrastructure.
"We couldn't have hoped for a better location to pursue our journey in shaping a greener future for yachting. We can now further expand in an environment that merges perfect strategic location, skilled workforce and proactive mindset. The yachts produced in Ras Al Khaimah will elevate eco-responsible yachting to a new level and showcase industry-first technology," said Francis Lapp, Founder and President of Sunreef Yachts.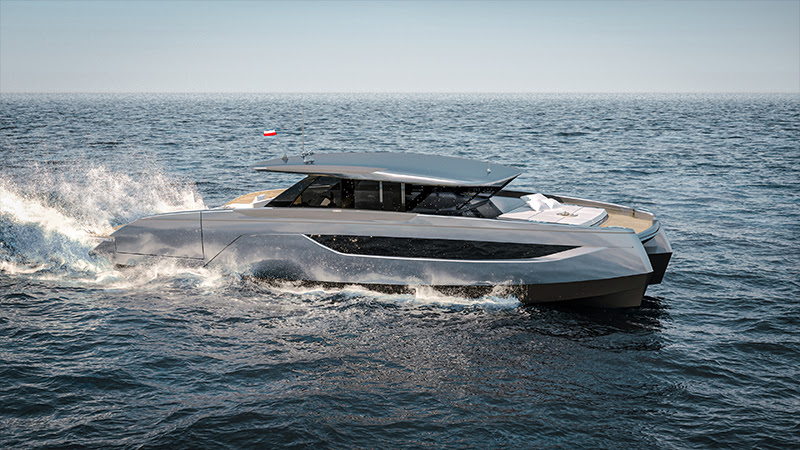 55 Open Sunreef Power

The new facility will be an important part of Sunreef Yachts' global expansion strategy. It will not only strengthen the company's presence in the Middle East but also allow a stronger connection with the Asian and Australian markets. With two manufacturing sites in Poland and an emerging facility in Ras Al Khaimah, Sunreef Yachts gains an even more global reach for its range of sustainable catamarans. The first units to be produced in Ras Al Khaimah will be the hybrid
55 Open Sunreef Power
as well as power and sail yachts ranging from 50 to 70 feet.
Sunreef Yachts
was founded by Francis Lapp in 2002 in Gdansk, Poland. Since then, the shipyard has been designing and manufacturing luxury sailing and power multihulls.
Credits: Sunreef Yachts