The SW108 hybrid is a new project featuring a Diesel-Electric hybrid solution. Engineered by
Southern Wind Shipyard
and penned by Nauta Design and Farr Yacht Design, this new model opens the world of green sailing and increases the shipyard's offerings of 30–40m composite sailing yachts.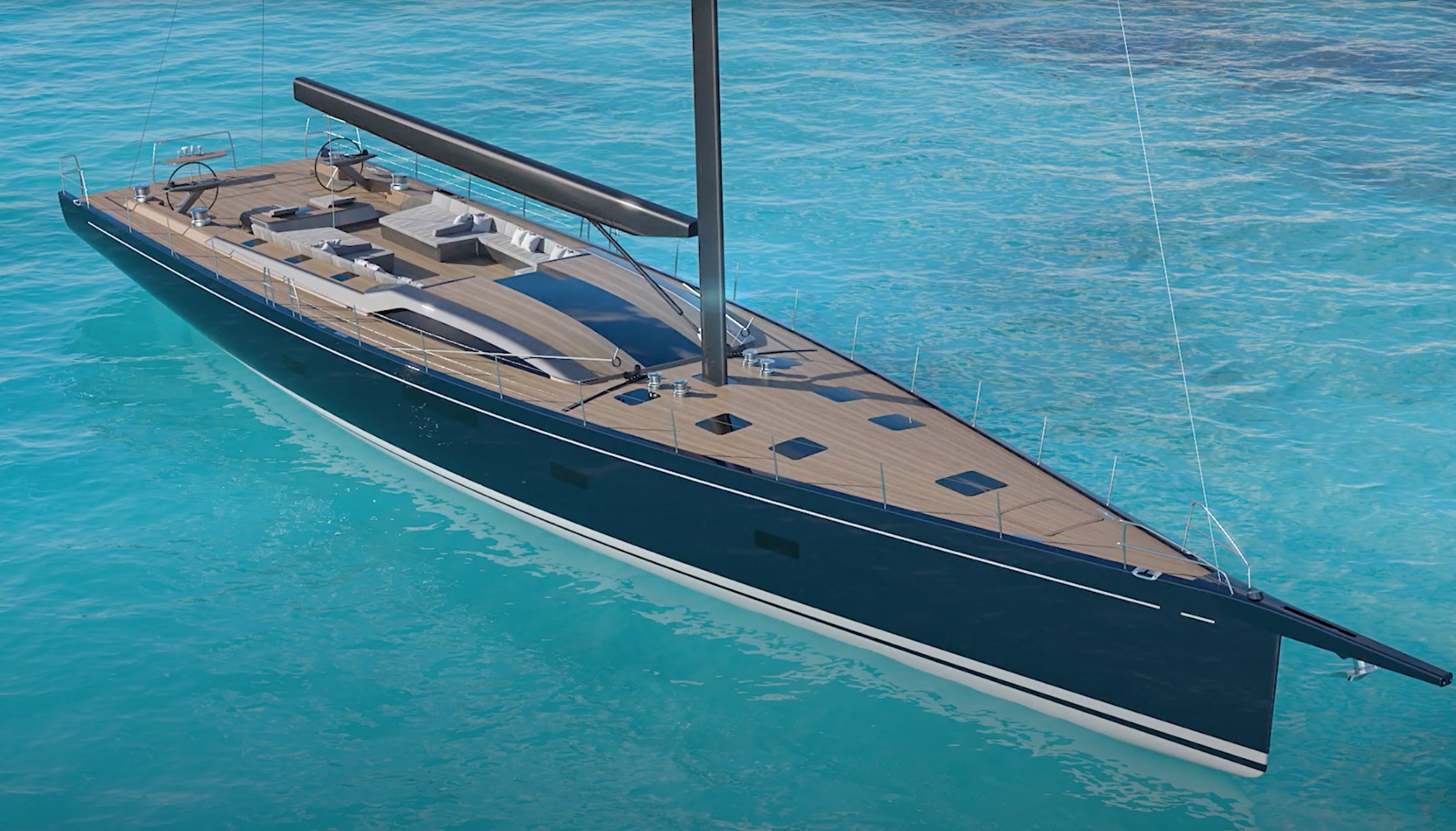 Energy efficient and environmentally conscious, the SW108 Diesel Electric Hybrid propulsion system is designed to be compliant with the most stringent environmental rules (IMO Tier III) and is designed in collaboration with a globally recognized partner leading in the world's most advanced, technology-led defence and aerospace hybrid solutions.
The SWS Diesel Electric System is based on a combination of two highly efficient generators with a high voltage battery bank and electric propulsion motor. This system allows for a more efficient consumption of fossil fuels while achieving a lower level of harmful emissions.
The system may be operated on three modes:
Silent Mode: Zero Emissions / Zero Noise – taking power from the battery bank for manoeuvring operations such as anchoring, movements in harbour and pilotage.
Diesel-electric Hybrid Mode – when motoring, allowing for a lower consumption of fuel and the ability to optimize the engine performance. This mode recharges the battery bank while under way.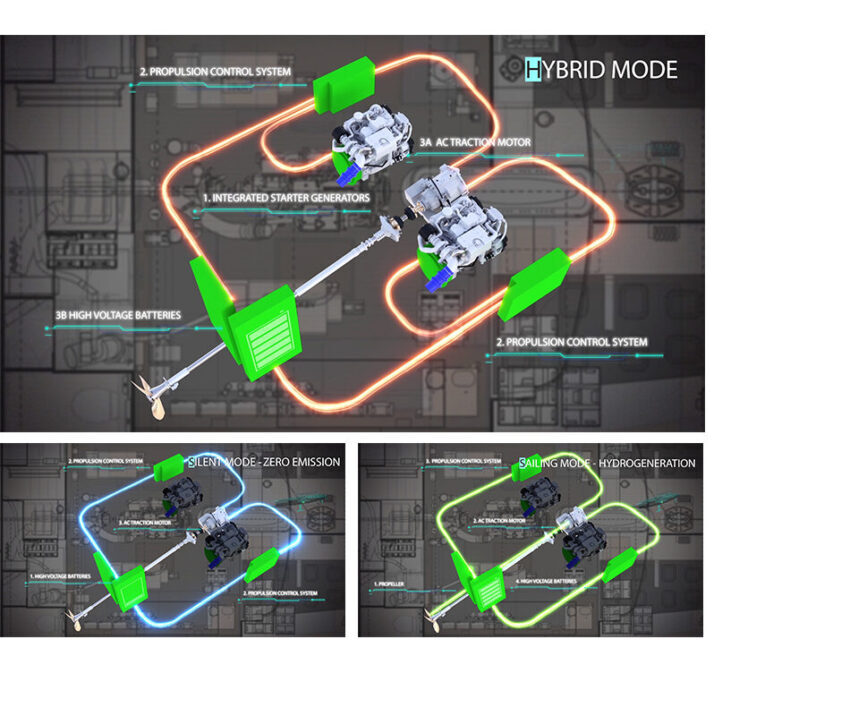 Sailing Mode-hydrogeneration – power is generated by using the propeller as a hydro generator while sailing. Optional adjustable pitch propeller balances the power generation with consideration to the drag coefficient to ensure optimal boat speed and exhilarating sailing.
Southern Wind
is a boutique bluewater sailing yacht shipyard founded in Cape Town in 1991. Since its foundation, SWS has specialized in the production of semi-custom high-performance superyachts.
Credits: Southern Wind