Lürssen shipyard delivered 180 metre superyacht Azzam in 2013. With such an impressive length, she is the largest privately owned superyacht in the world and held its title unchallenged for nearly seven years.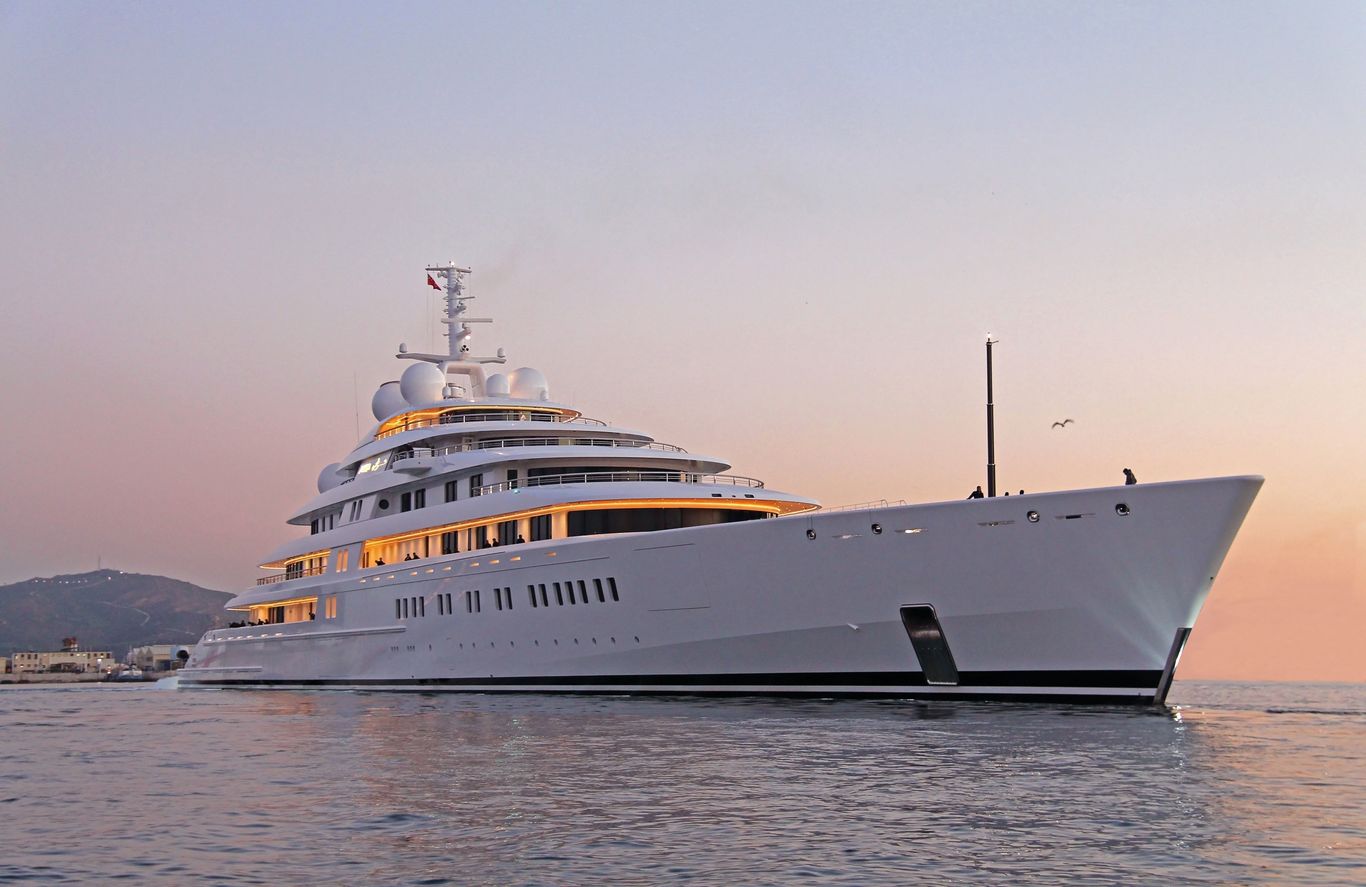 With a beam of 20.8 m and a draft of 4.3 m, she has a steel hull and aluminum superstructure. This adds up to a gross tonnage of 13136 tons. Azzam is powered by engines of 23,500 hp each giving her a maximum speed of 30 knots.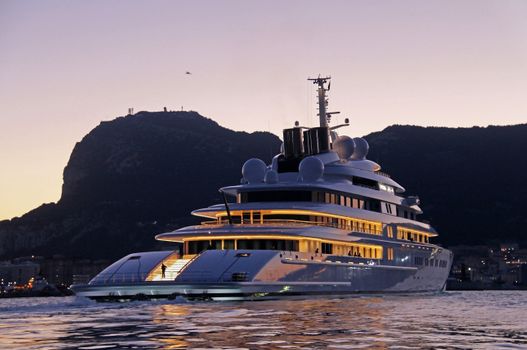 The all-white motor yacht can accommodate guests in cabins with an interior design by Christophe Leoni and an exterior design by Italian studio Nauta Design.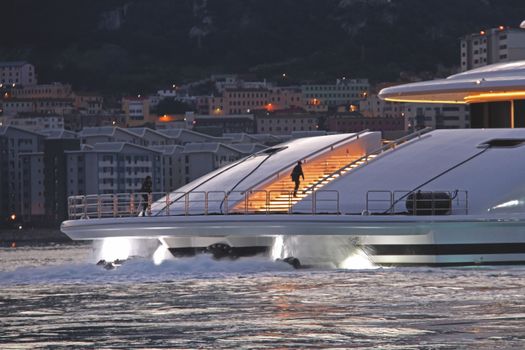 Mario Pedol, co-founder of Nauta Design commented:
Azzam features balanced, modern architecture composed of straight lines and proportional volumes, which are some of the main design principles of Nauta Design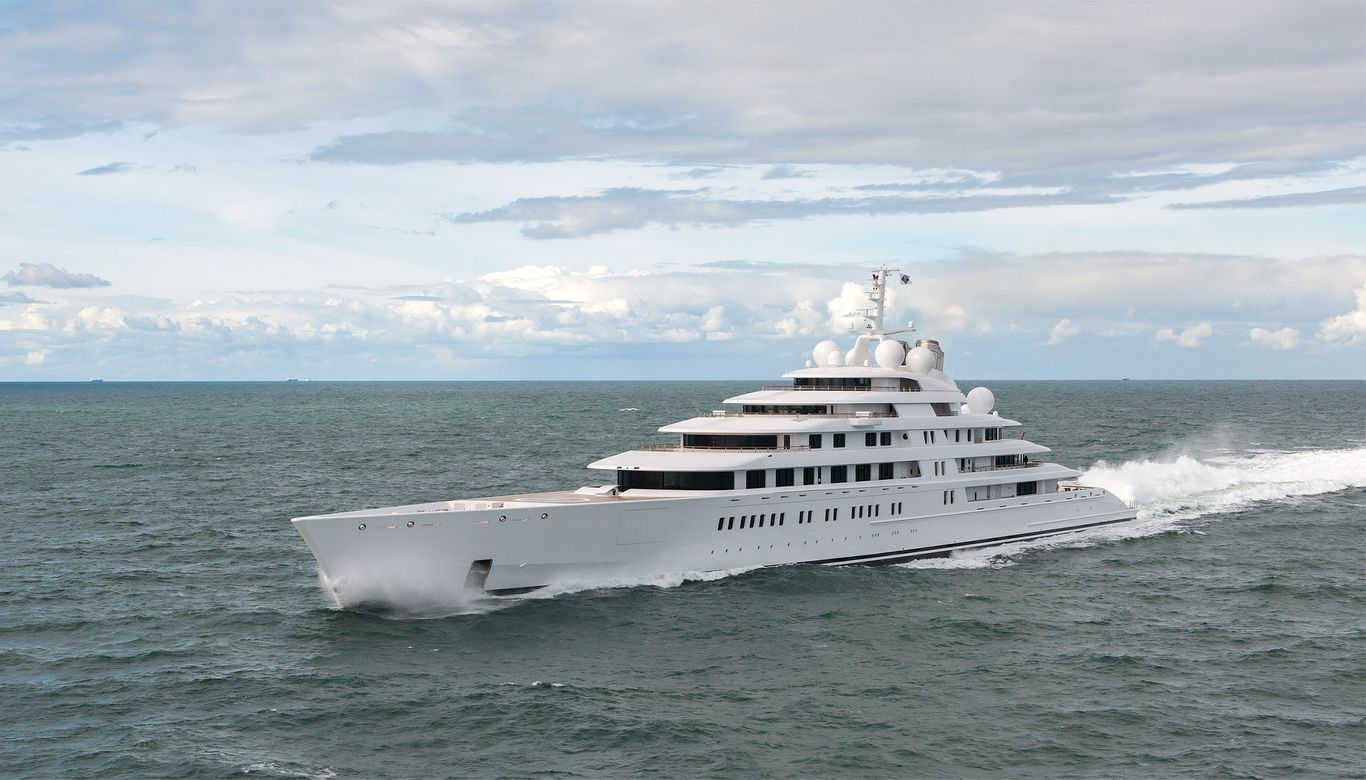 When we were called to participate in pitching for the exterior styling of this yacht we knew it would be the most demanding work of our career, defined by the strictest and most challenging requests in terms of dimensions, performances, and technology. What made us confident to be able to deal with such a challenge was the interpretation of the client's brief. The best technology was required in order to obtain the highest performance possible.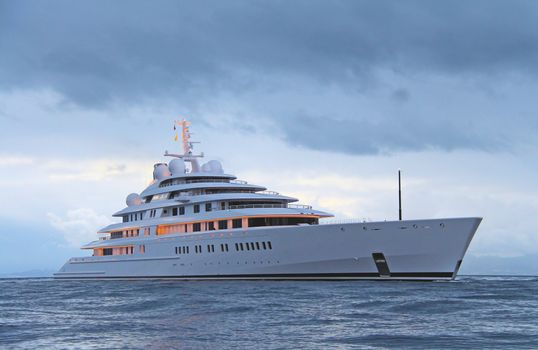 There is not much information about her interior design, but it's not a secret that the interior layout includes an open-plan main saloon measuring 29 metres by 18 metres.
Pedol said about it:
We've had a lot of compliments for Azzam. They all talk about elegance and balance, that she doesn't look as big as she is, and I think this is a good achievement.