Trump's election as president of the United States marked a number of firsts, including the institution of what has historically become the wealthiest cabinet ever in existence. The billionaire's effect on politics has become the subject of many debates, yet his influence on yachting is often overlooked. Having owned one of the largest yachts of her time, Trump once commissioned the world's largest superyacht and also briefly owned a leading Dutch shipyard.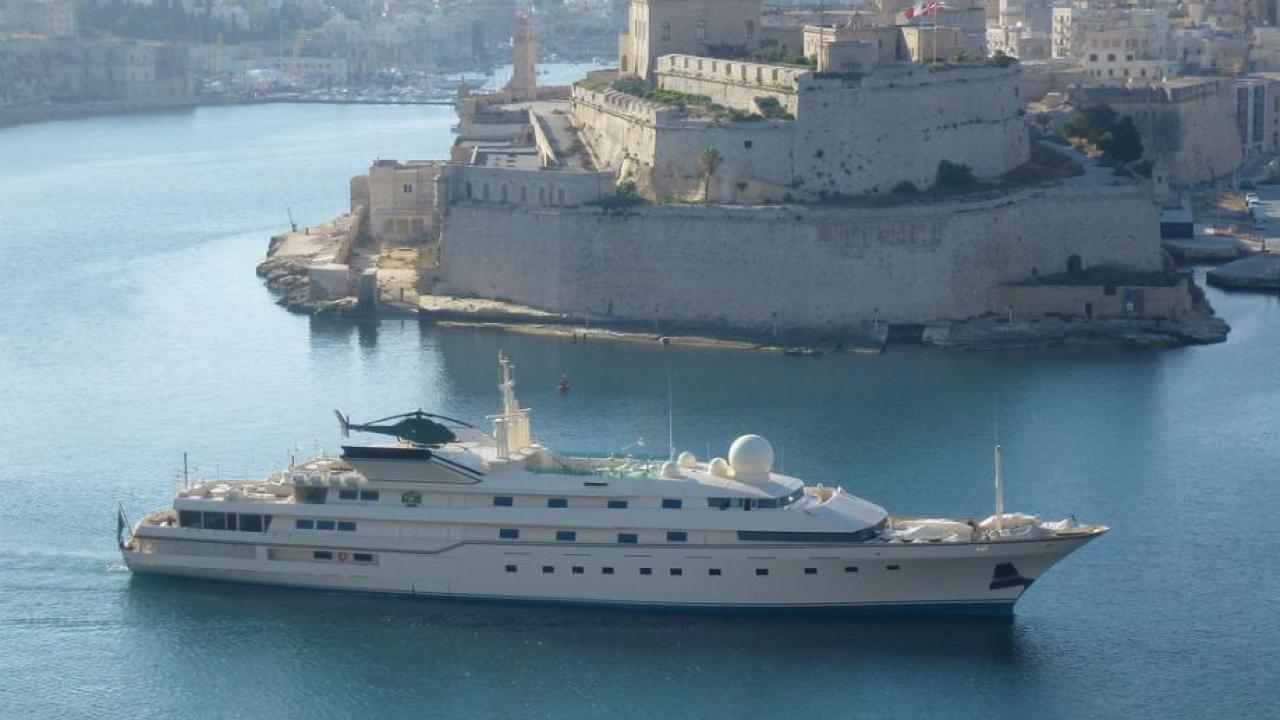 In his former life as a billionaire businessman, Trump not only owned an 86m superyacht as well as a shipyard for a brief period of time, but he also ordered the world's largest yacht, although it was never completed. Meanwhile, US Secretary of Education, Betsy DeVos, with a net worth estimated at $1,5 billion, and her family have been linked to no less than 13 yachts over the years.
In 1980, the late Saudi businessman and arms dealer, Adnan Khashoggi took delivery of the 86 meter (282 ft) Nabila. Built by Benetti in Italy, she became the 8th largest yacht in the world and appeared in the 1983 James Bond movie, Never Say Never Again.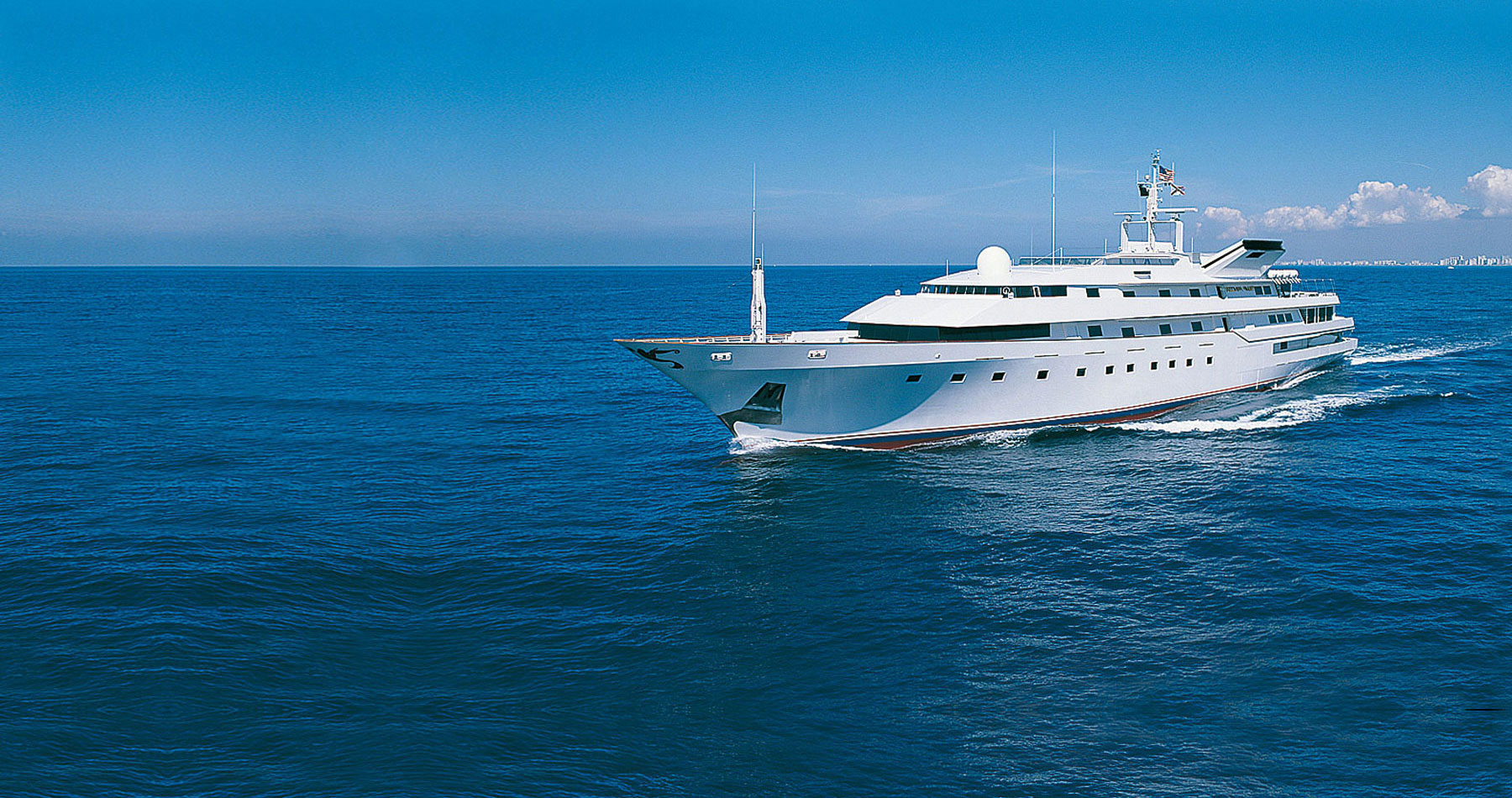 When Khashoggi, however, ran into financial problems, the Sultan of Brunei took possession of the yacht to cover one of his loans. The Sultan quickly flipped the yacht to Donald Trump for a reported $29 million in 1987. In an interview in 1988, Trump said he received a $1 million discount for agreeing to change the name from Nabila, Khashoggi's daughter.
Khashoggi probably spent $200 million building this yacht, probably the best yacht ever built. I purchased it for a business. I use it for my hotels. I use it for a lot of different charities.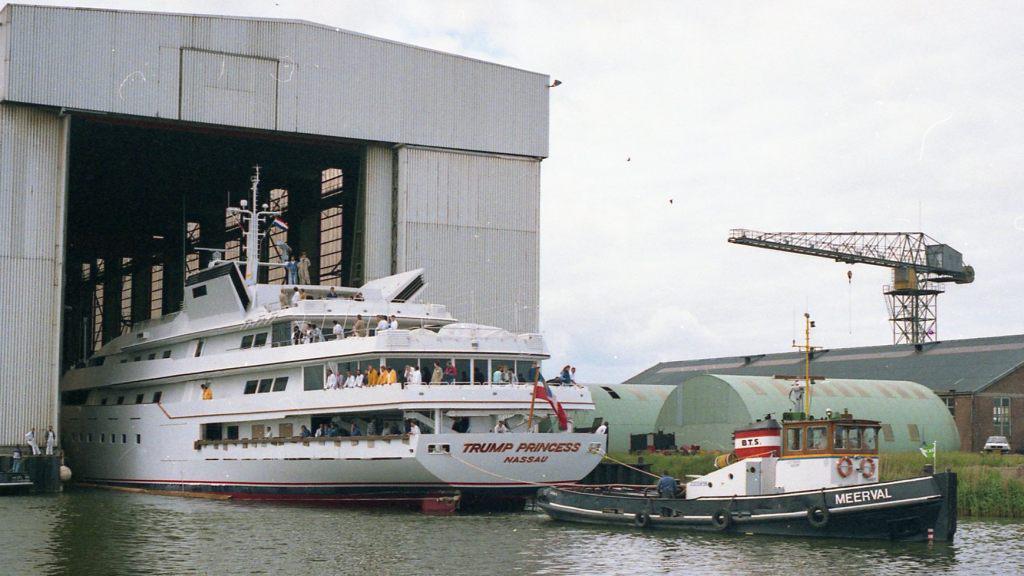 After acquiring Nabila, Trump renamed the yacht to Trump Princess and had it refitted by Holland-based, Amels for a near $10 million according to the LA Times. The H on the helipad was also changed to a T to stand for Trump.
Spread into over 100 separate areas over five decks, Nabila was without a doubt one of the most complex yachts of her time. With luxurious materials including onyx used for her interior, the yacht was also ahead of her time from a technological standpoint. Remote controls were installs next to the bed for shades, room service, and the entertainment center.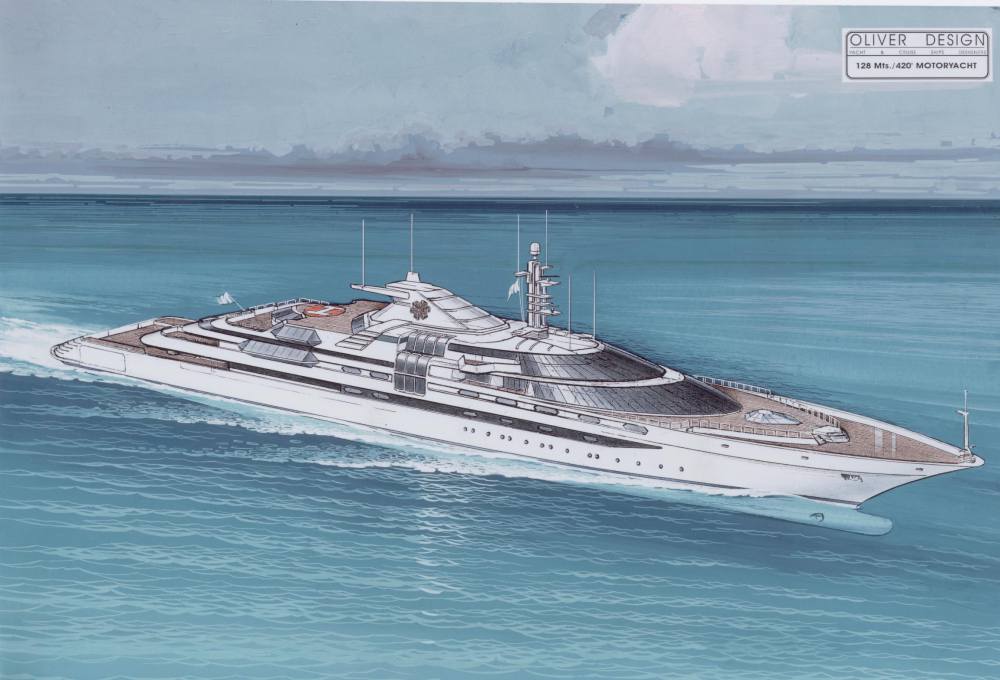 Amongst the yacht's main feature was a hair salon with 3 separate chairs, a sauna, a private elevator for the owner, one for guests and one for the crew, a 2.4-meter in diameter spa pool with a waterjet behind bulletproof glass. Whilst still owned by Khashoggi, many arms deals were signed onboard the yacht.
In June 1989, Donald Trump announced that he would build a larger yacht, "something in excess of 400 feet long, closer to 500 feet" as he told Newsday and that he was accepting bids from yacht builders for this project. Amels, then owned by a group of 4 British investors, secured the deal to develop the 128-meter Trump Princess II according to NRC.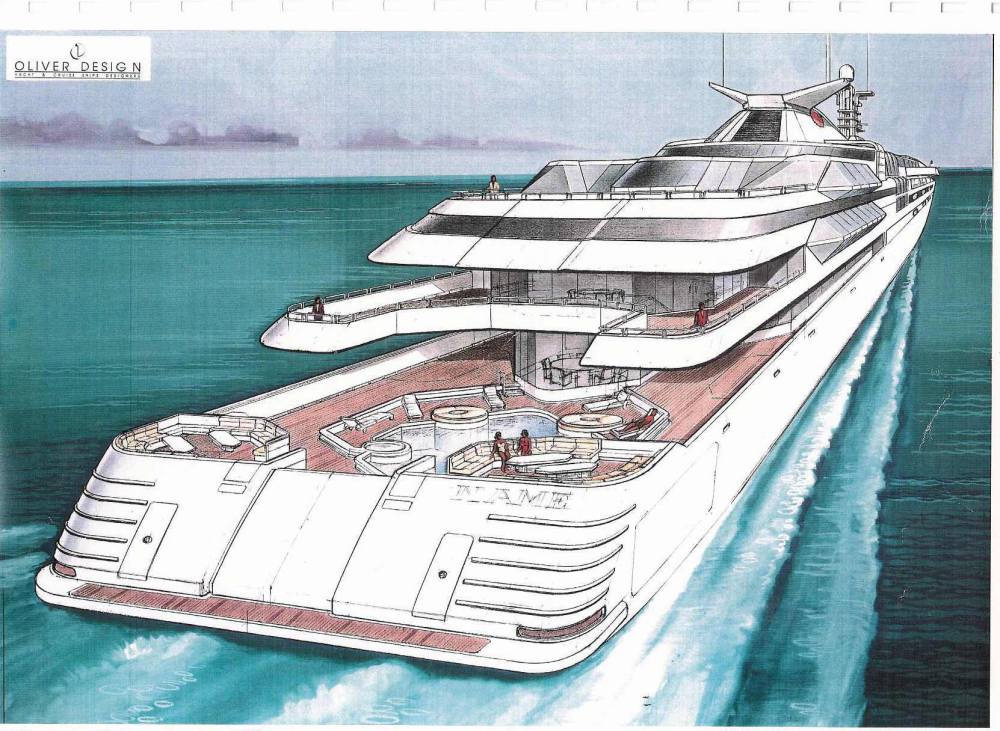 In May 1990, it was announced that Trump bought Amels altogether. At a press conference in Makkum in 1990, Jeff Walker, VP of Trump's investment empire, denied that the shipyard was sold due to the previous owner's financial difficulties, which some have said, resulted from Trump canceling the construction of the Trump Princess II.
In September 1990, two months after the acquisition, Trump sold Amels to American businessman, Peter Kutell according to Deseret News due to financial problems. At the same time, the Trump Princess was put up for sale and all work on the Trump Princess II stopped. In 1991, Trump Princess was sold to Prince Al-Waleed for $19 million who renamed the yacht to Kingdom 5KR.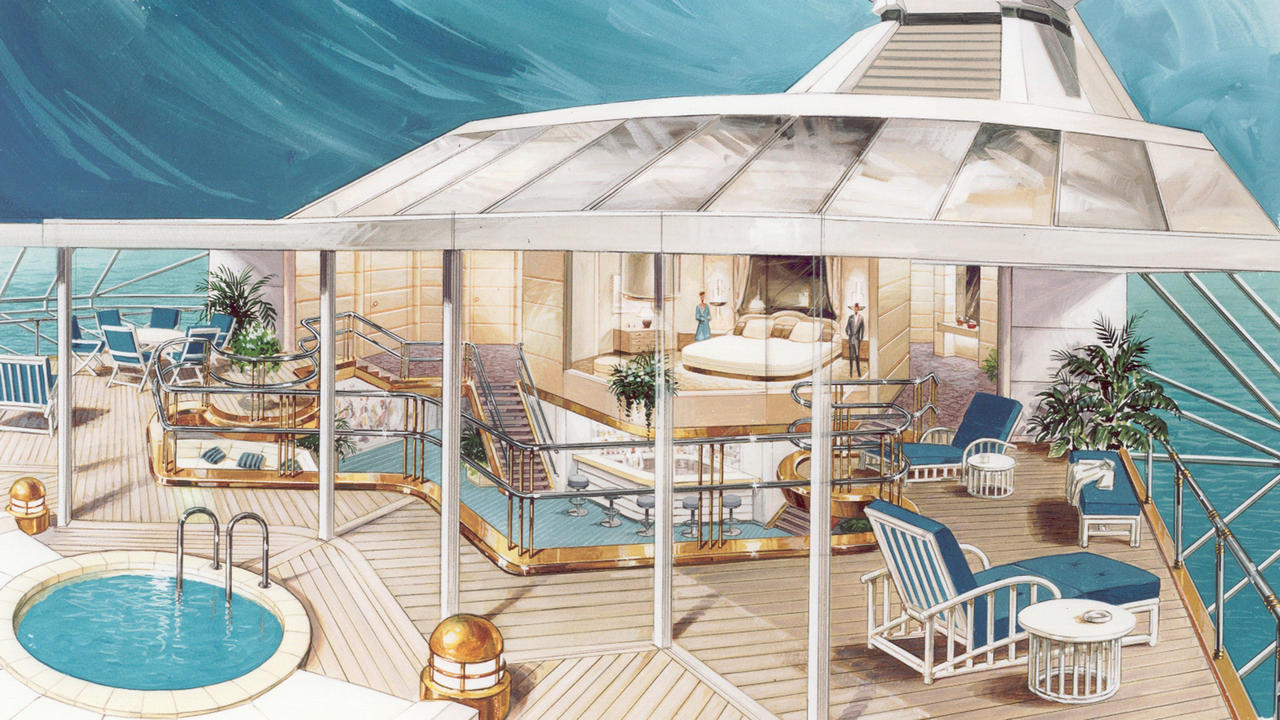 The superstructure for Trump Princess II allegedly remained at the Amels Makkum facility until summer 2001 when it was eventually removed. According to sources familiar with the matter, the superstructure is still parked at the Makkum facility, now owned by Feadship De Vries and reportedly sometimes used as a bike parking space.
Currently valued by Forbes at $3.1 billion, Trump serves as the United States' 45th president since January 20th 2017. Having sparked controversies throughout the world due to his polarising views on a number of domestic and foreign issues, he has recently led a series of reforms to have US conglomerates bring back a large portion of their cash back to the United States.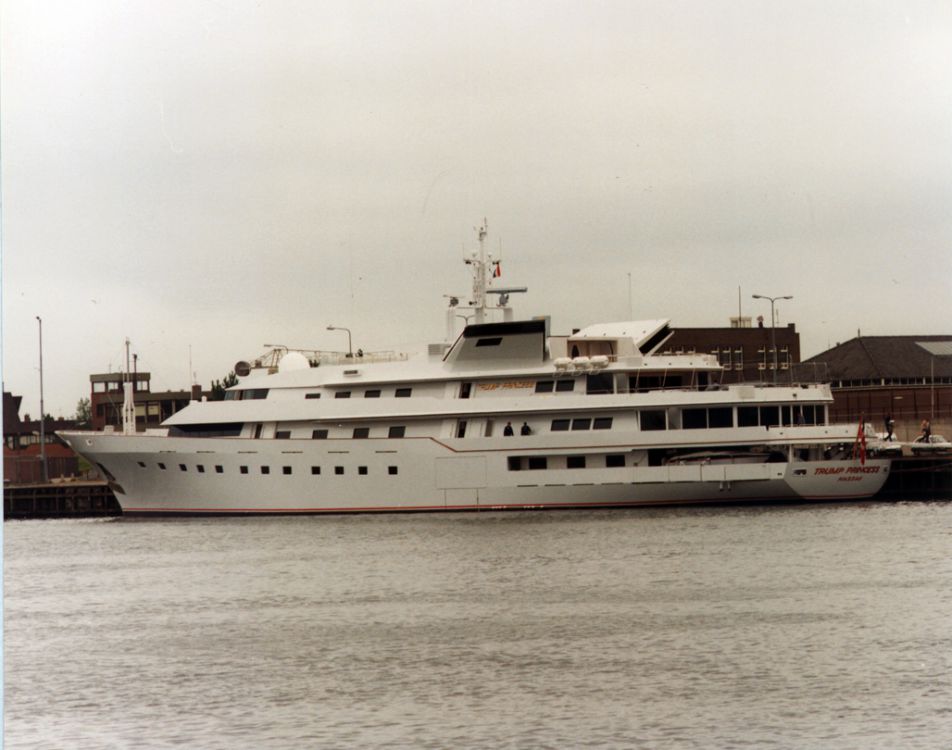 After getting a start at his father's real estate development company, Trump started his Manhattan real estate crusade, acquiring part of the Commodore Hotel in 1978. Following this, Trump embarked on building Trump Tower, which was completed in 1983. Five years later, Trump bought the Plaza Hotel for $407 million and invested $50 million into its refurbishment. At the same time, Trump started branching out of Manhattan, building in Palm Beach, Atlantic City and ventured int golf.
Trump's net worth is still predominantly tied to his New York-assets though, with $1,6 billion in real estate. The billionaire has another $500 million in real estate in another cities, in addition to $570 million worth of golf clubs and resorts according to Forbes. His branding business, which includes hotel management and product licensing is currently valued at $200 million. "Money was never a big motivation for me, except as a way to keep score. The real excitement is playing the game." Trump said in his book, The Art of the Deal.
Check our
Timeline
platform to get the full access to our analytics platform, that offers you a detailed report on the timeline of each superyacht, real time market view to see the yacht market developing and much more!