Currently in the final stages of construction at the Italian Sea Group's Admiral shipyard, the 55-meter project Silver Star has been listed for sale exclusively with TWW Yachts. The in-build superyacht is the sistership to the
Geco
and the second unit in Admiral's S-Force 55 series.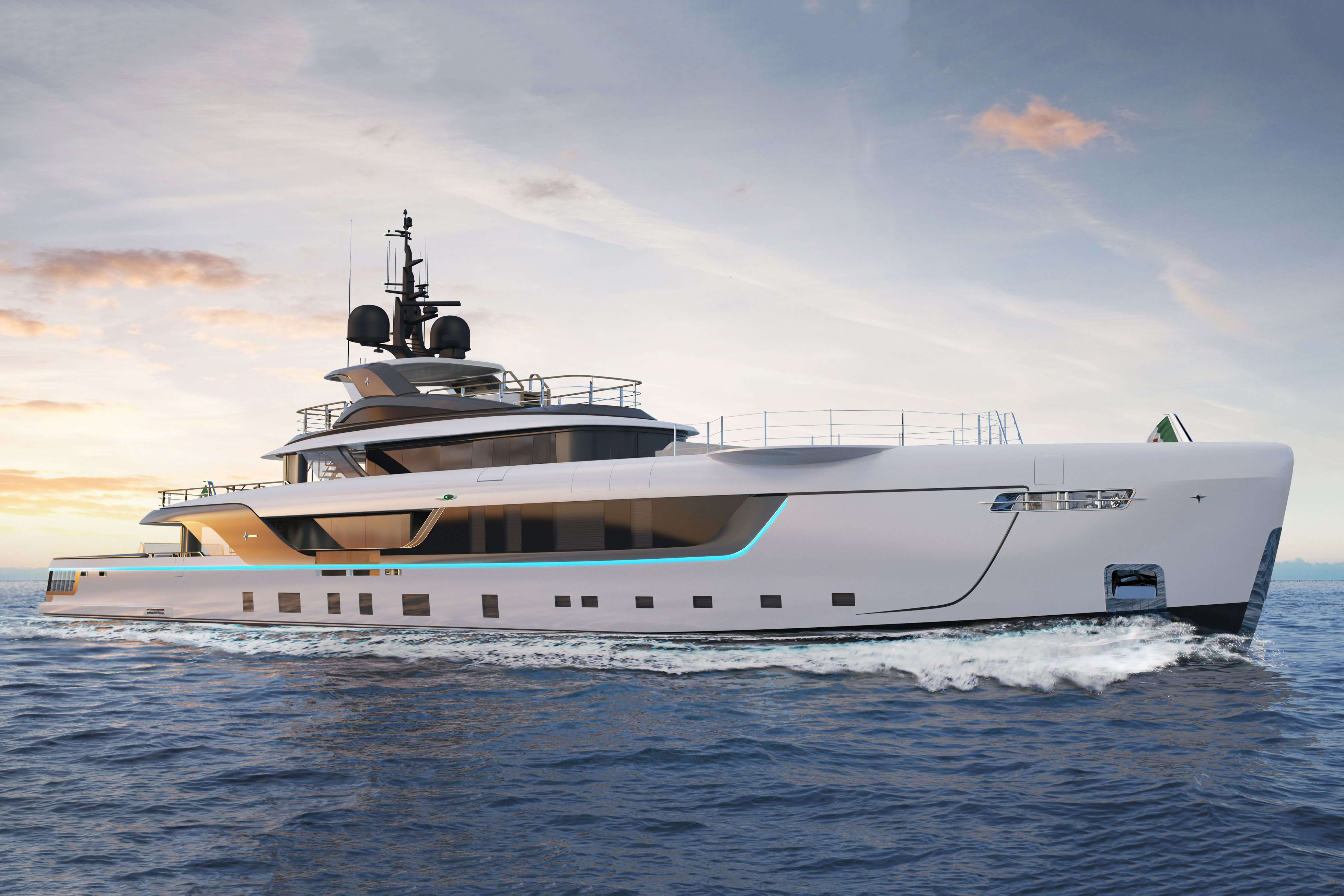 After hull number 568-1 was purchased early in the construction phase during the summer of 2021, there was scope for the owner to upgrade the technical specifications. In comparison to
Geco
, one of the technical changes made to project Silver Star was automating several systems in abidance with the Unmanned Machinery Space (UMS) Classification to allow the Chief Engineer to work freely from the engine room when the yacht is underway.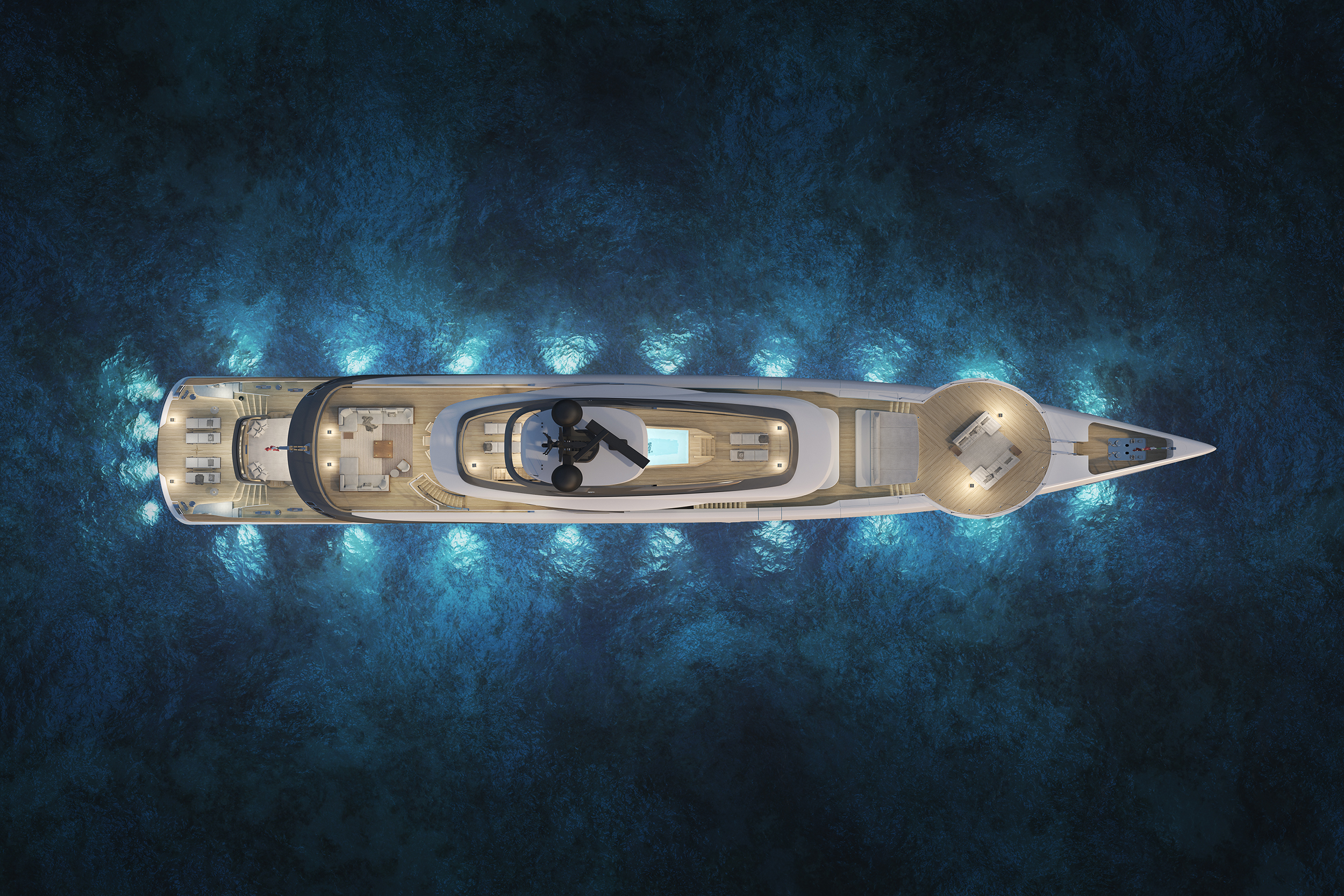 In terms of her hull, superstructure and layout, project Silver Star is identical to Geco and the flawless design by The Italian Sea Group's Art Director, Gian Marco Campanino. However, two key differences are the exterior color and the interior design package exclusively devised by a major Italian fashion designer.
Project Silver Star features a 'chevy white' exterior color with darker elements on the superstructure and arch. The custom interior boasts furniture, fabrics and materials sourced from a well-known Italian fashion designer.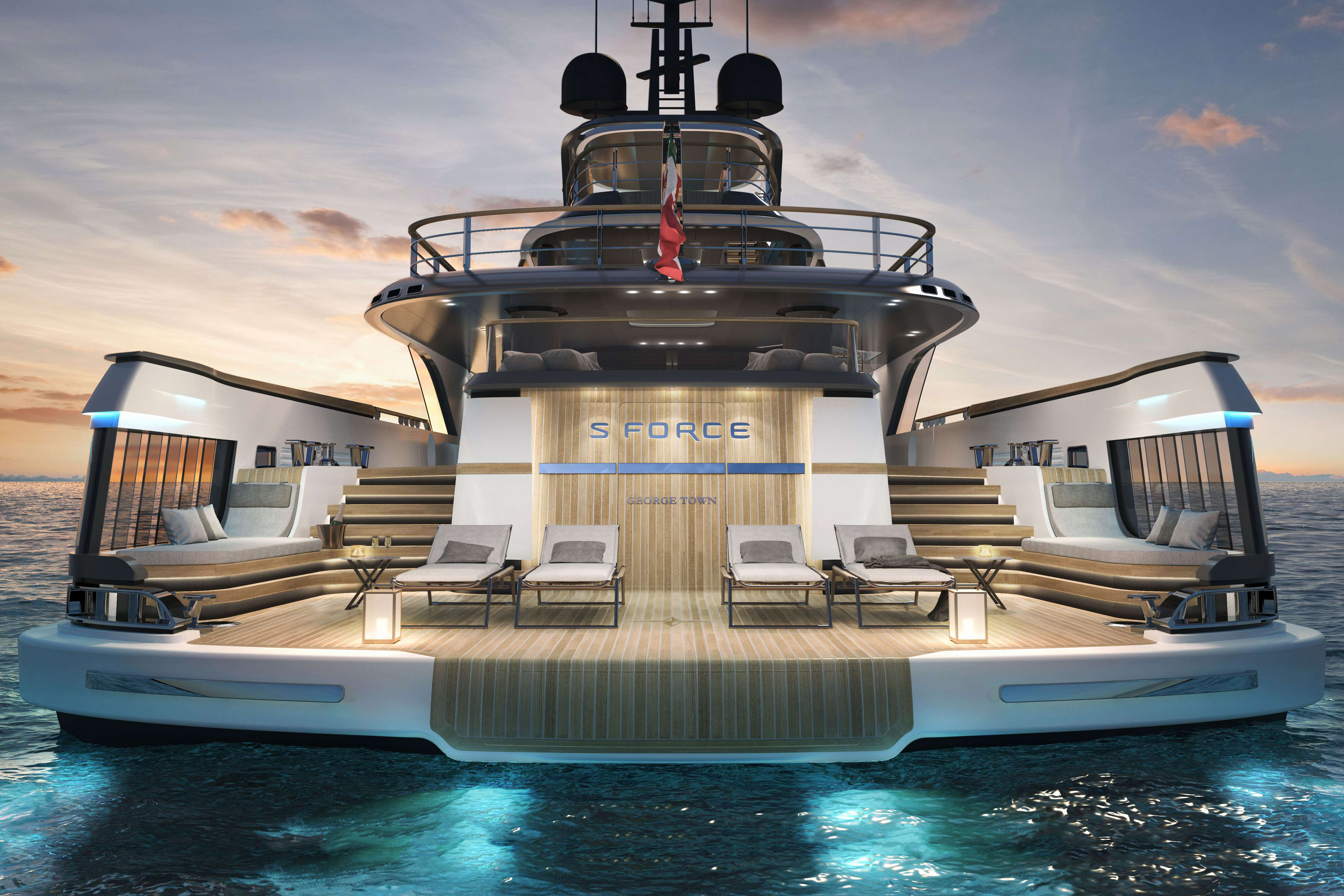 Inside the new superyacht, her next owner will find the spacious master suite on the main deck, with the equally sized VIP suite on the lower deck alongside the remaining four guest staterooms and five en-suite crew cabins. Guests also have a well-appointed main saloon with an adjoining circular-shaped dining room that, at the touch of a button, can be exposed to the exterior thanks to the extra-wide glass sliding doors. Other key exterior areas are the beach club, the large multifunctional circular helipad and the upper deck. Here, a hot tub, bar and the connecting lounge creates the perfect indoor-outdoor social environment.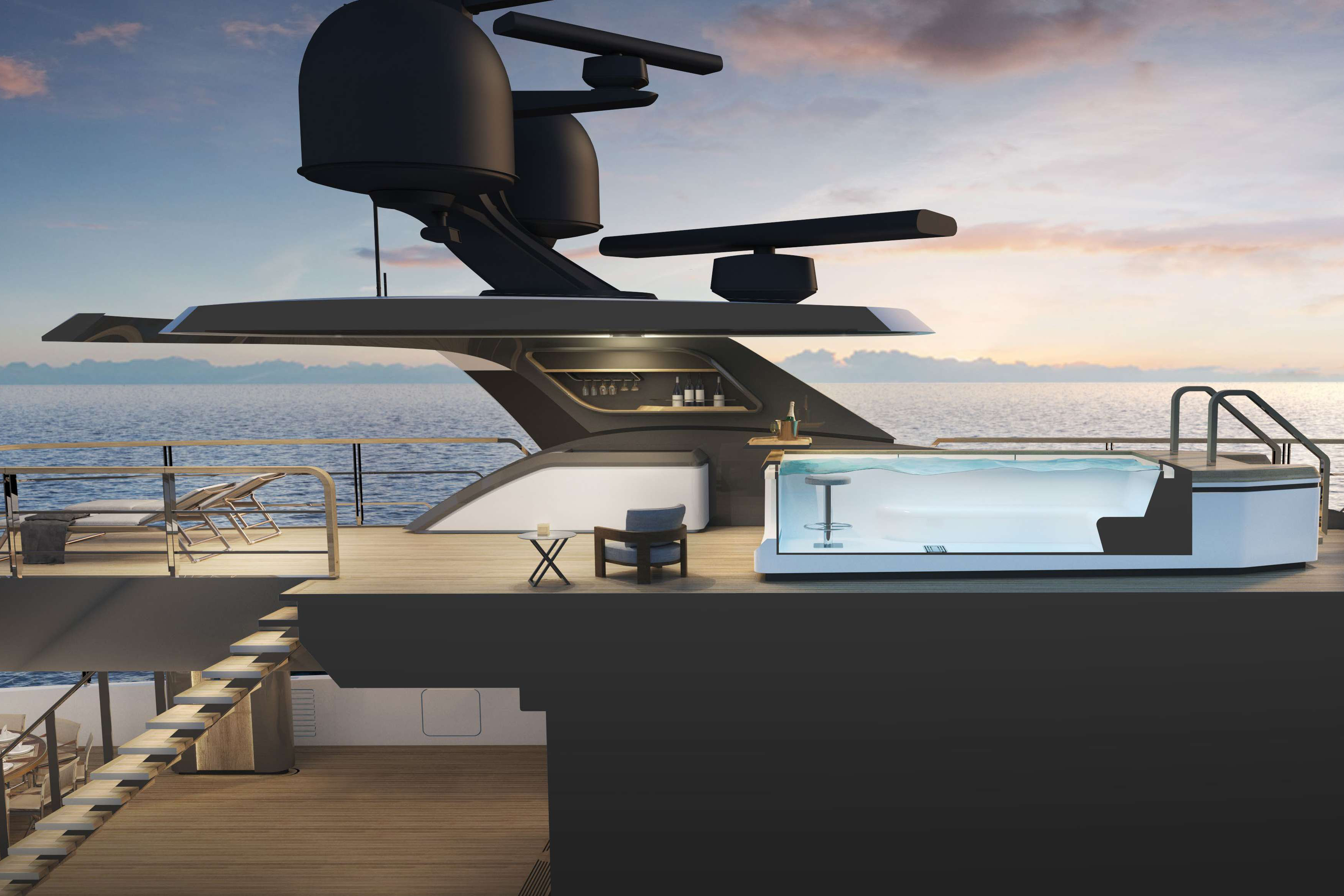 "The '50+ meter sub-500 GT' concept of this yacht is gaining popularity among many builders and designers," explains project Silver Star's lead broker, Jean-Claude Carme, who is representing the current owner in the sale to make way for a larger new-build project. "An owner can avoid the constraints that come with building over 500 GT, and benefit from a design that truly recognises how owners choose to spend most of their time outdoors in the beautiful environments they cruise to."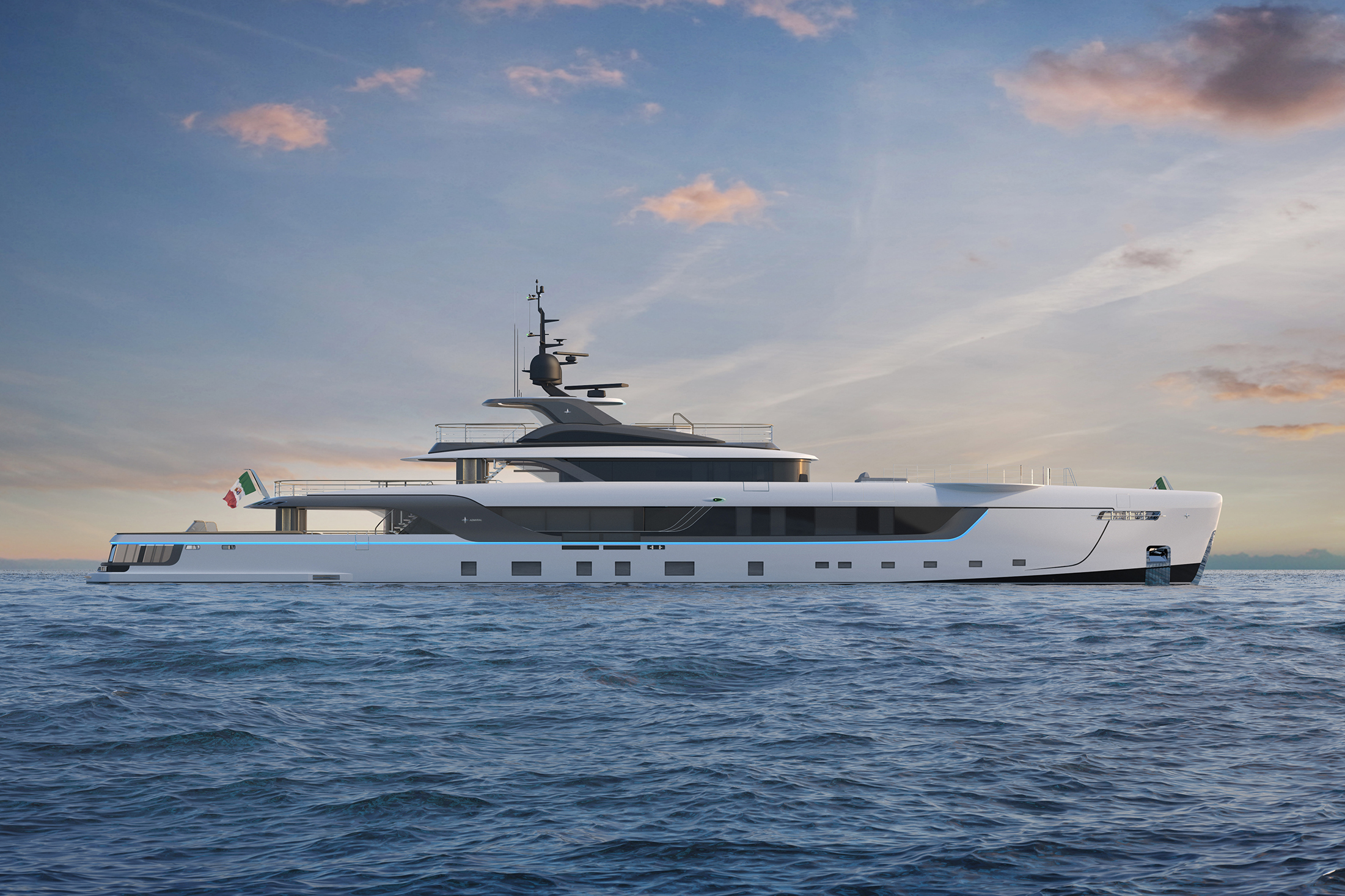 Project Silver Star is on track to be delivered in April 2023.
"We are still seeing strong demand for new-build yachts. For anyone wanting a new superyacht in time for next season, this is the one," says Jean-Claude Carme. "A prospective buyer would be saving themselves almost 30 months in construction time, which is pretty exciting."
Admiral Yachts
– flagship brand of The Italian Sea Group, global operator of the international nautical industry, specialized in the construction of yachts and ships up to 100 meters. Present in the yacht market, Admiral has launched 147 yachts over the years. Since 1966 The Italian Sea Group has launched over 583 yachts.
Credits: TWW Yachts