The Turkish yard has launched a 36m custom support vessel.
PHI Phantom
, part of the
PHI Project
, is a great example of the yard's metalworking skills, and features striking in-house interior design. Cor D Rover was responsible for her exterior styling, and naval architecture was by Van Oossanen. Destined to support the custom superyacht PHI by Royal Huisman, PHI Phantom reflects many elements of the larger yacht's design.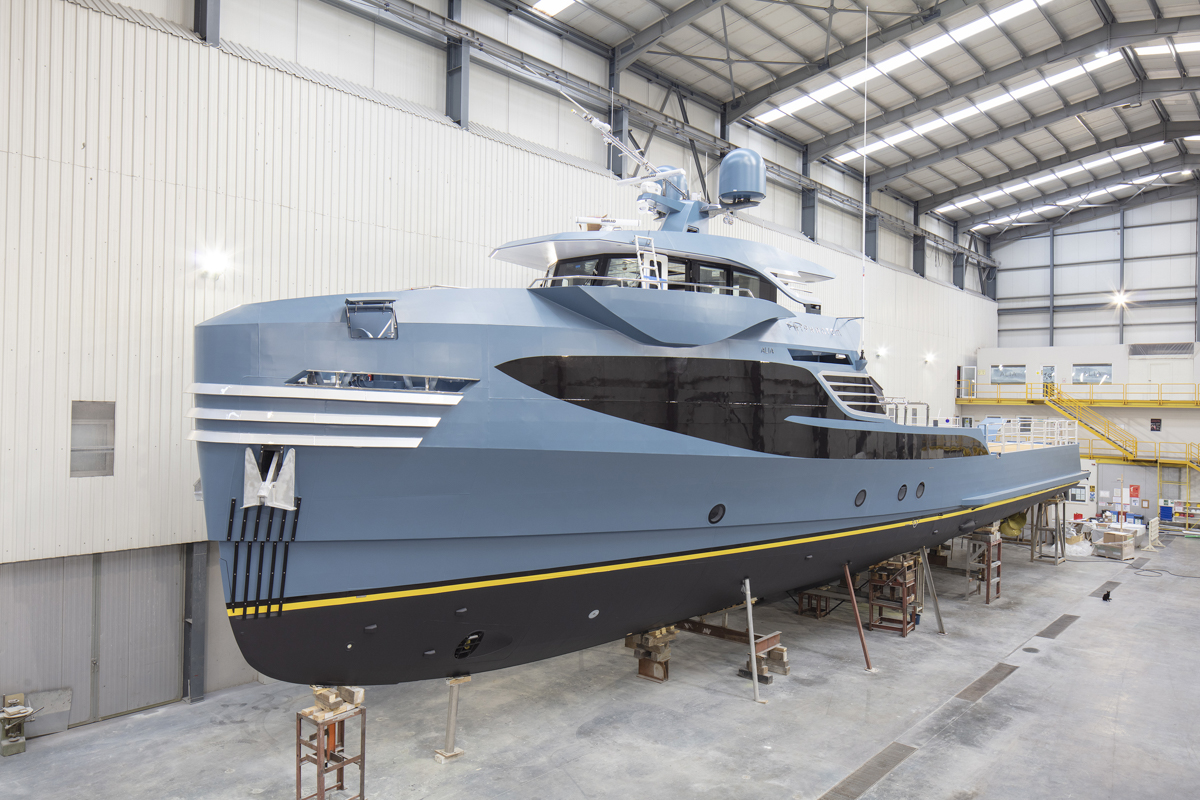 The hull was to have no fairing to finish it, so the plates had to be very accurately bent in three dimensions, then welded without creating the slightest distortion. It is flawlessly painted in the exact same matt blue-grey as the mothership. She also shares the horizontal grille work at the bow and echoes the swooping shearline of the larger vessel.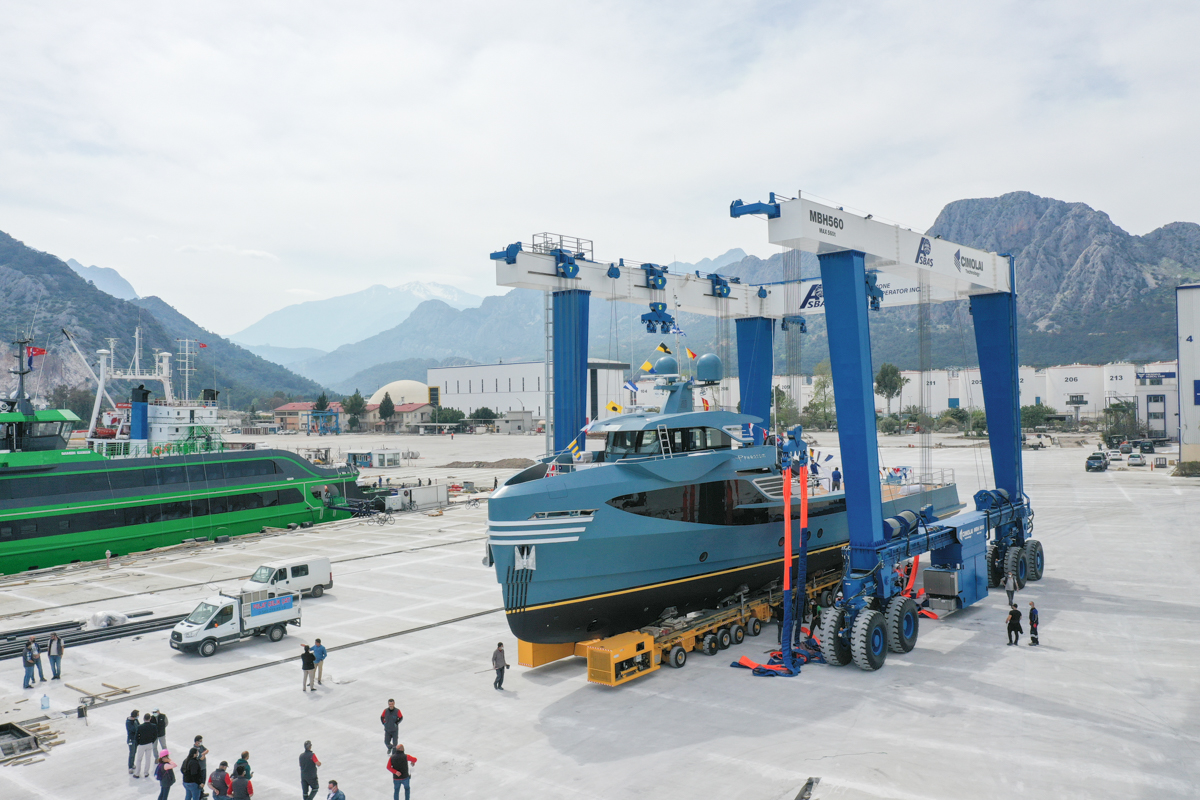 PHI Phantom is built to cross oceans carrying the tenders and toys that the mothership has no garage to stow. The key here is a 9m HS Marine crane capable of lifting 5.5 tonnes out of the water and onto the vast 150 square-metre aft deck. It has more than enough power to handle the 14m gentleman's tender currently taking shape at Spirit Yachts, as well as the Axopar 37 Suntop. A hydraulically operated lazarette under the deck stores further toys in a protected environment.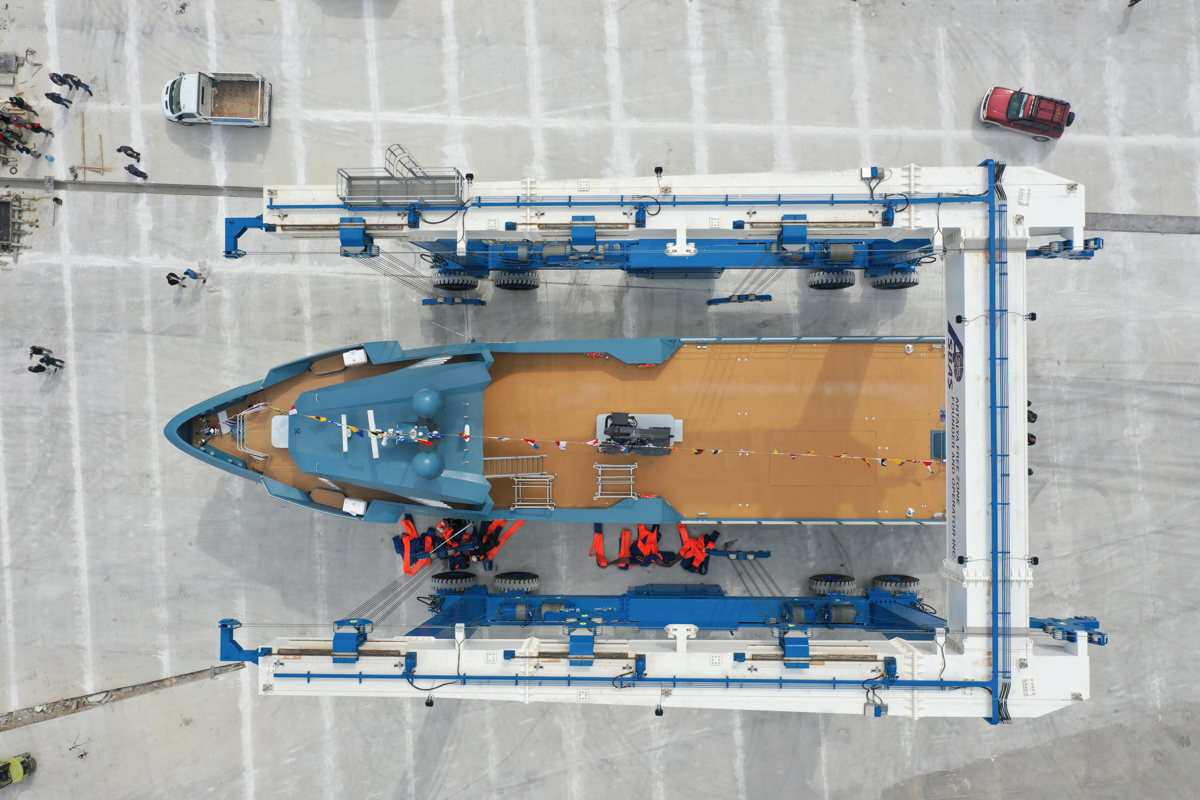 However, the boat is also a technical marvel in other respects. Every system is over-specced, so as to be as reliable as possible. From pumps and piping to hydraulics and electrics, everything is designed to be as bombproof as possible. With a patented Fast Displacement Hull Form by Van Oossanen and twin Cat C-32 engines, PHI Phantom has a range of 4,200 nautical miles at 12 knots cruising speed. Flat out, she'll do 21 knots to match the slim, easily driven hull of the mothership.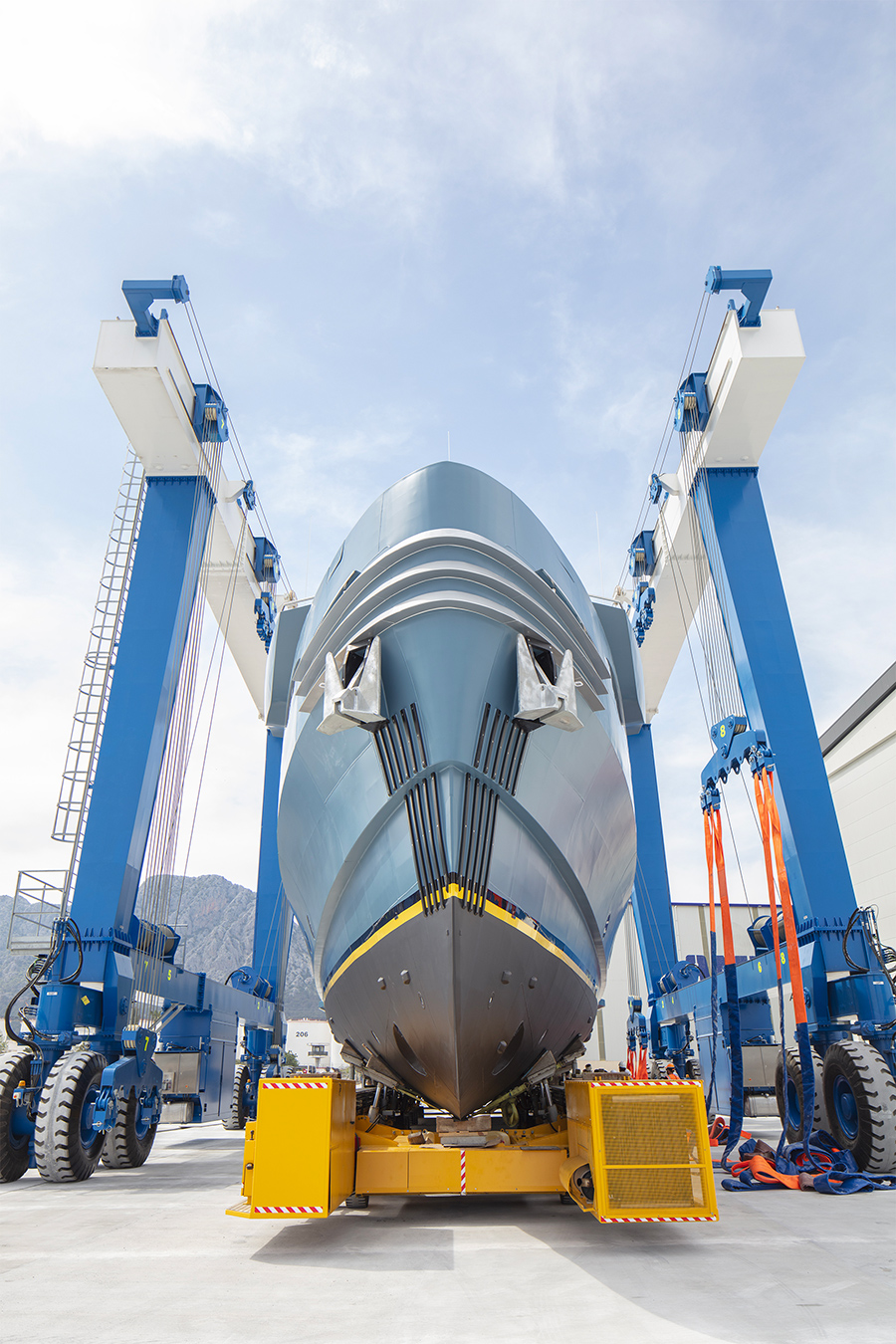 The interior is designed to be as functional as possible, yet finished to superyacht crew standards. There are berths for up to six crew, but the boat is classified for handling by just three. This means that there is extra space on board, and one of the cabins has been designated as a guest cabin, with a little more volume and a desk.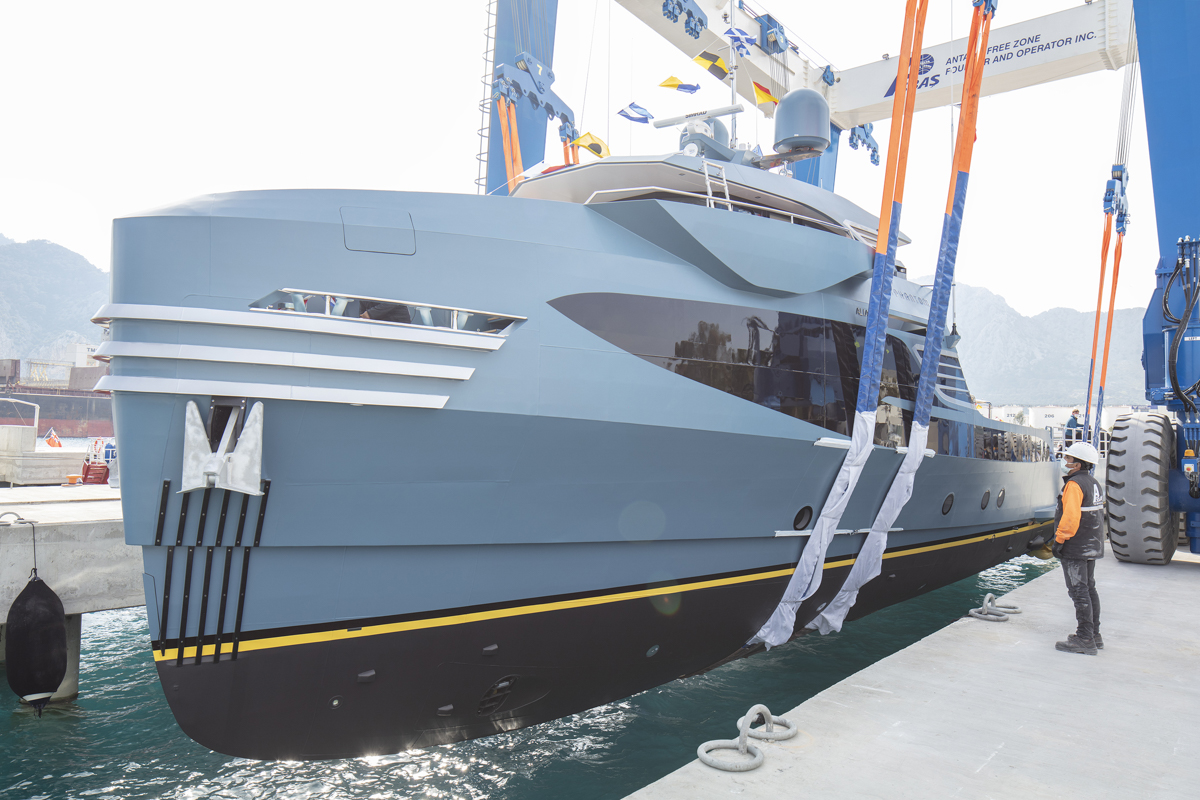 "When PHI Phantom does begin her adventures, she will represent one of the most robust and stylish support vessels ever built," says Çelik. "Alia Yachts is incredibly proud to have brought this project to life, which showcases our incredibly high standards of craftsmanship and finish."
PHI Phantom is undergoing its final sea-trials now and will be delivered to the owner in June.
Alia Yachts
was founded in 2008 by Gokhan Çelik and Omer Koray. Located in the port of Antalya on the beautiful Turkish Riviera, Alia Yachts shipyard currently occupies approximately 8,000 m2, including three construction halls with their suites of specialist workshops and a dedicated interiors facility. With an additional 16,000 square meters under development for 2019, Alia Yachts will rank among the top facilities in the region.
Credits: Alia Yachts