Ferretti Group's
incredible 2021 continues with a record-breaking September and an
order intake in the first three quarters of the year exceeding 900 million euros, of which over 220 million in just September alone. Strong growth is reported in steel and aluminium superyachts, built at the Ancona Superyacht Yard, rewarding the Riva and Pershing superyacht projects and confirming CRN as one of the most active players in the segment.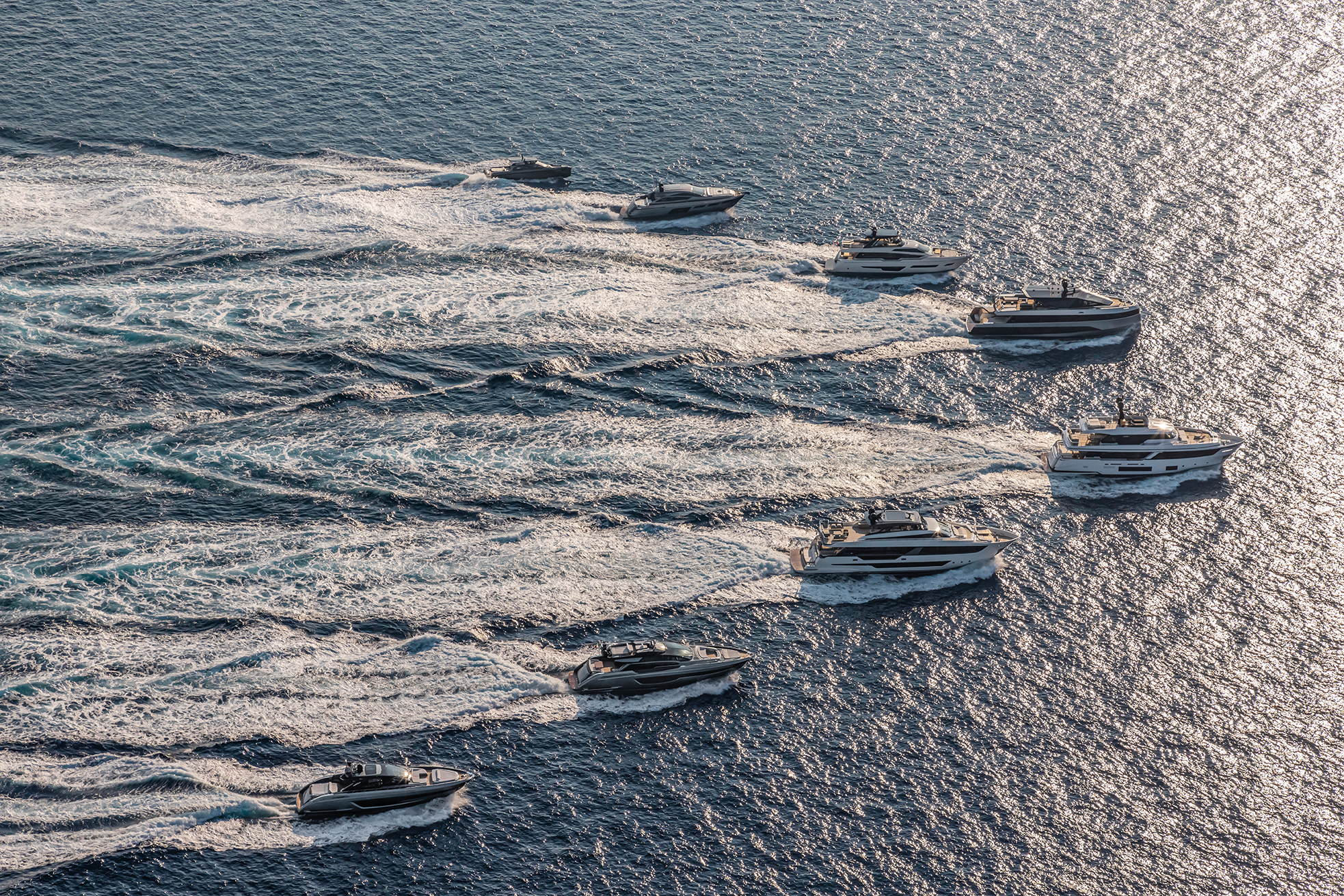 Over 160 boats from January to September 2021 have been delivered. This includes the 50m Riva
Fifty
, which was developed by the Riva Superyacht Division to offer an outstanding cruising experience defined by comfort, attention to detail and an evolved vision of life at sea.
"2021 for Ferretti Group is like one of those wonderful films that make you dream from beginning to end," commented Alberto Galassi, Ferretti Group CEO. "It got off to a great start and is continuing to deliver spectacular results, with great plot twists like this outstanding performance put in by steel and aluminium superyachts. But the excitement isn't over yet, with a few more months of nice surprises ahead and what is bound to be a grand finale."
The Ferretti Group
, led by Chief Executive Officer Alberto Galassi, is now one of the world's leaders in the construction and sale of luxury yachts and pleasure vessels, with a unique portfolio of brands:
Ferretti Yachts
,
Riva
, Pershing, Itama, Mochi Craft,
CRN
,
Custom Line
and
Wally
.
Credits: Ferretti Group