Admiral has announced the keel laying of the new
Admiral Galileo 82
meters mega yacht. The sale of this motor yacht, completed in December 2021 through the US broker FGI Yachts, marked The Italian Sea Group's official entrance in the US market for large yachts, consolidating the Group's position as a reference global player in the sector.
The expansion of The Italian Sea Group's commercial presence in the States has continued with the opening of the
first flagship store
in East Hampton – Long Island and with the inauguration, in September, of the first After Sales point in Miami, Florida, at the time of delivery of the first
Tecnomar for Lamborghini 63
in the US.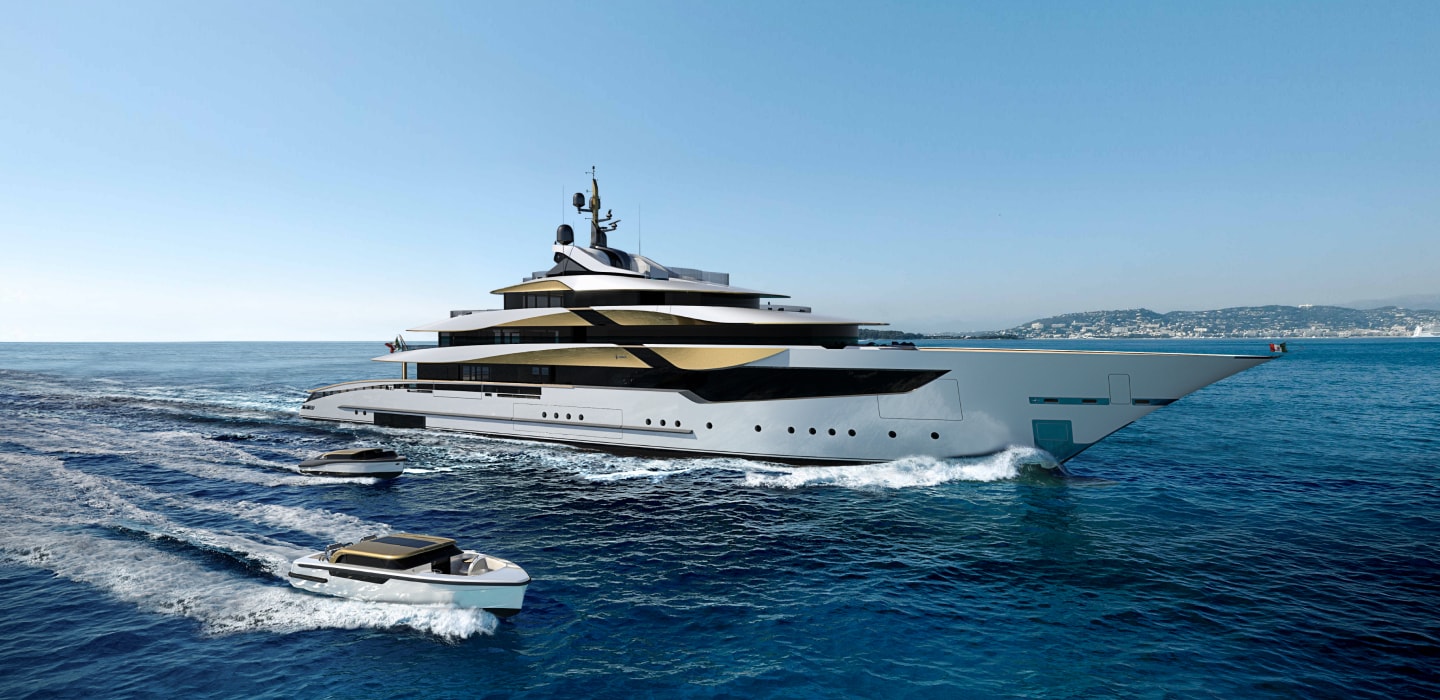 The new Admiral Galileo mega yacht, in steel and aluminum, has been designed by The Italian Sea Group's own Centro Stile in collaboration with Bannenberg Rowell Design, who curated the interior design.
Exteriors are characterized by elegant and sinuous lines, big spaces on four decks and large windows. She can accommodate 12 guests and 28 crew members on board. A 130 sq. m upper deck entirely dedicated to the owner's cabin. She also features the living rooms for over 100 sq. m on each deck, a waterfall linking two of the four pools on board, one of which is 7.5x3.5 meters long, one underwater cinema lounge and a beach area with gym, spa, and massage room.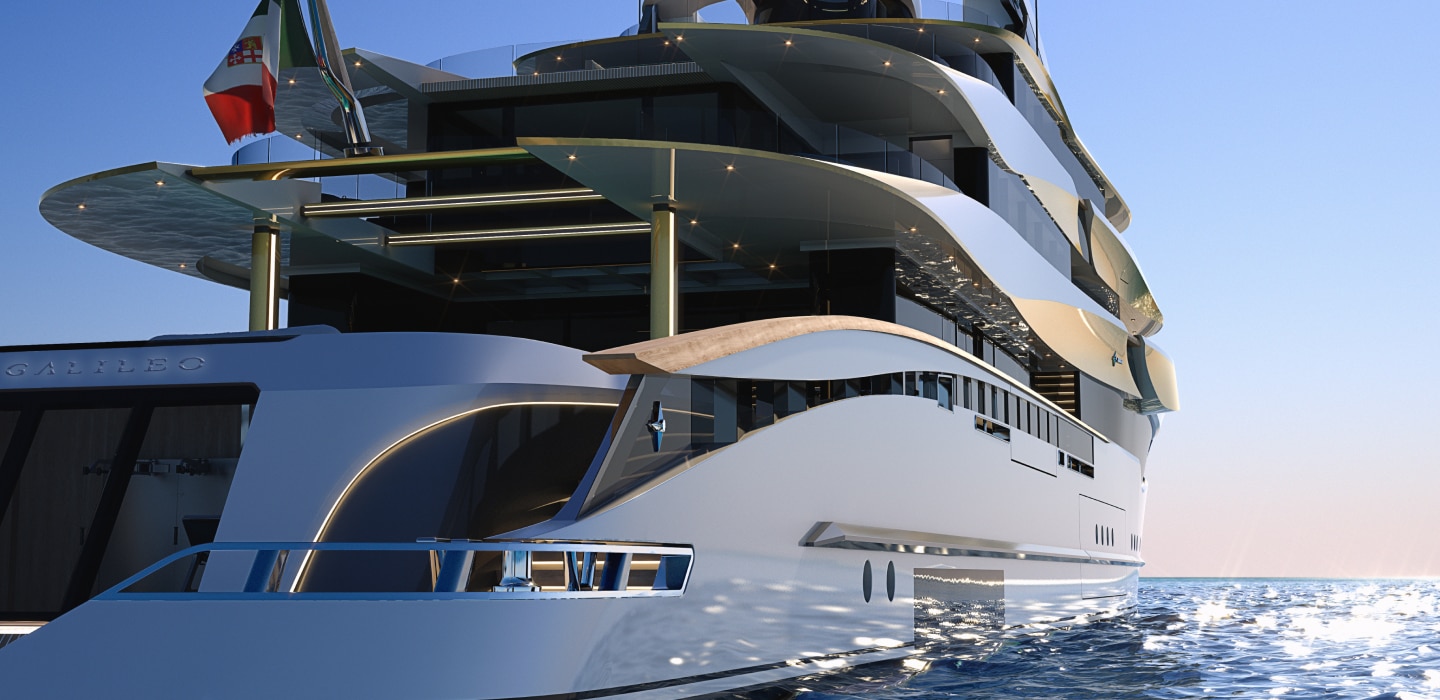 Another unique element of innovation is represented by the long glass corridor which goes through the engine room, making it an integral part of the environment and enhancing its engineering beauty, as well as connecting the spa area with the upper deck foyer.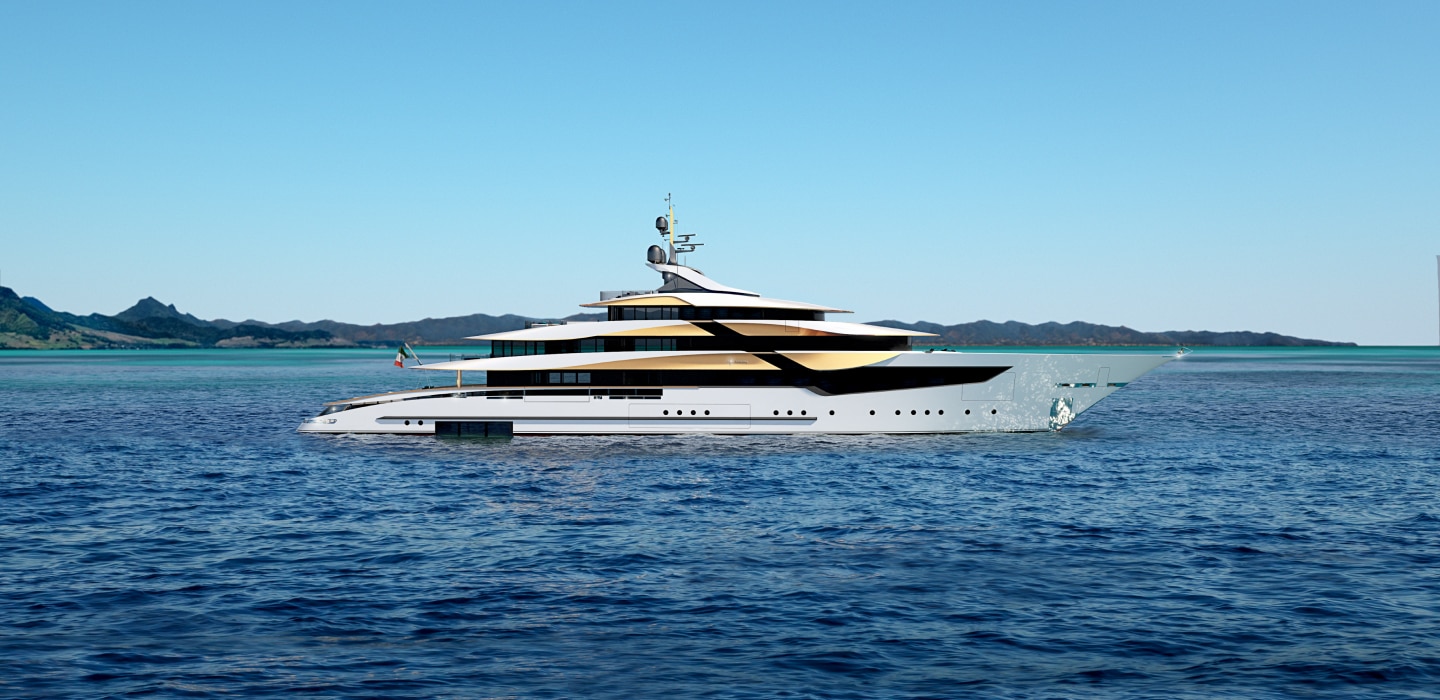 "The keel laying ceremony is always a special moment in the construction of a yacht, especially for a custom-made project of such dimensions and such innovative characteristics, both from an aesthetic and an engineering point of view," commented Giovanni Costantino, Founder & CEO of The Italian Sea Group.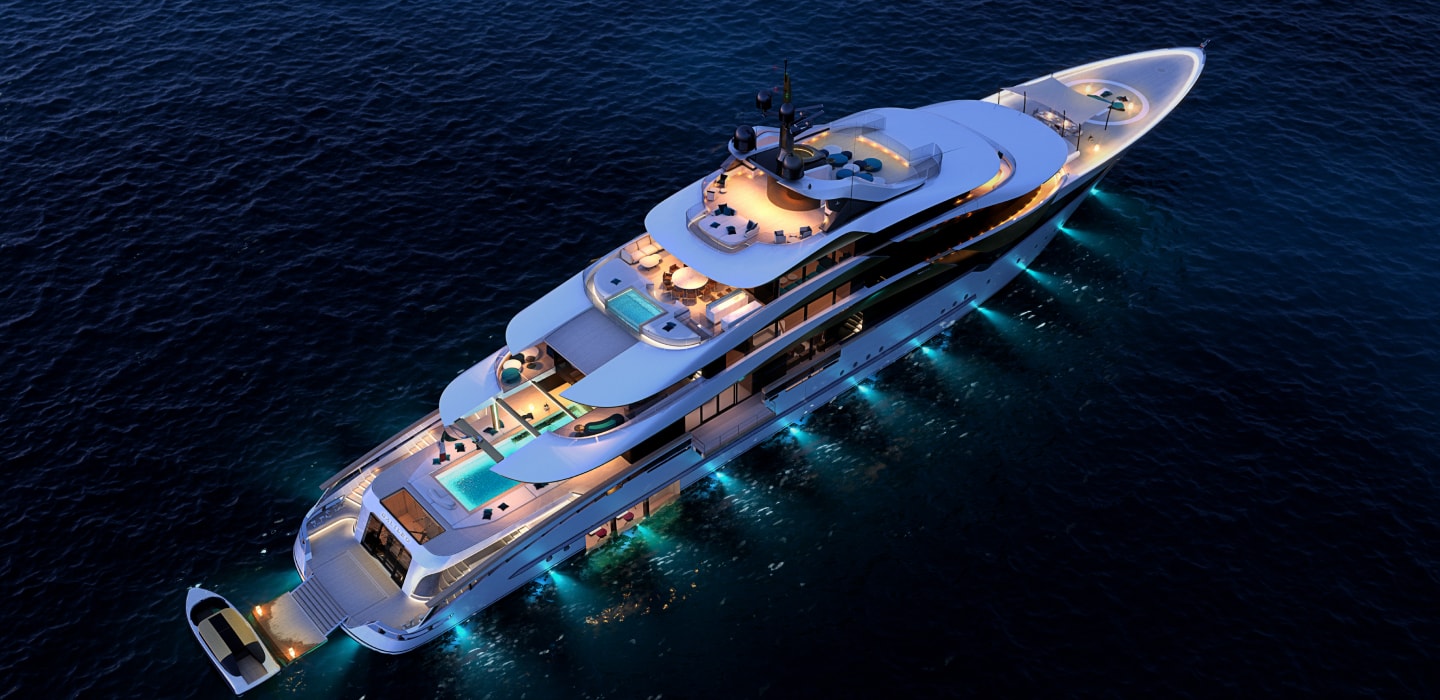 The delivery of the new Admiral Galileo is scheduled for July 2025.
Admiral Yachts
– flagship brand of The Italian Sea Group, global operator of the international nautical industry, specialized in the construction of yachts and ships up to 100 meters. Present in the yacht market, Admiral has launched 147 yachts over the years. Since 1966 The Italian Sea Group has launched over 583 yachts.
Credits: The Italian Sea Group