Lomac
has shared the new images of the new GrandTurismo 12.5 and 11.0 Cruisers. Both models were presented at the Cannes Yachting Festival and both featured outstanding performances, which depend on the versions with the twin and triple engine. The revolutionary bow area is also a distinctive feature of the GranTurismo family.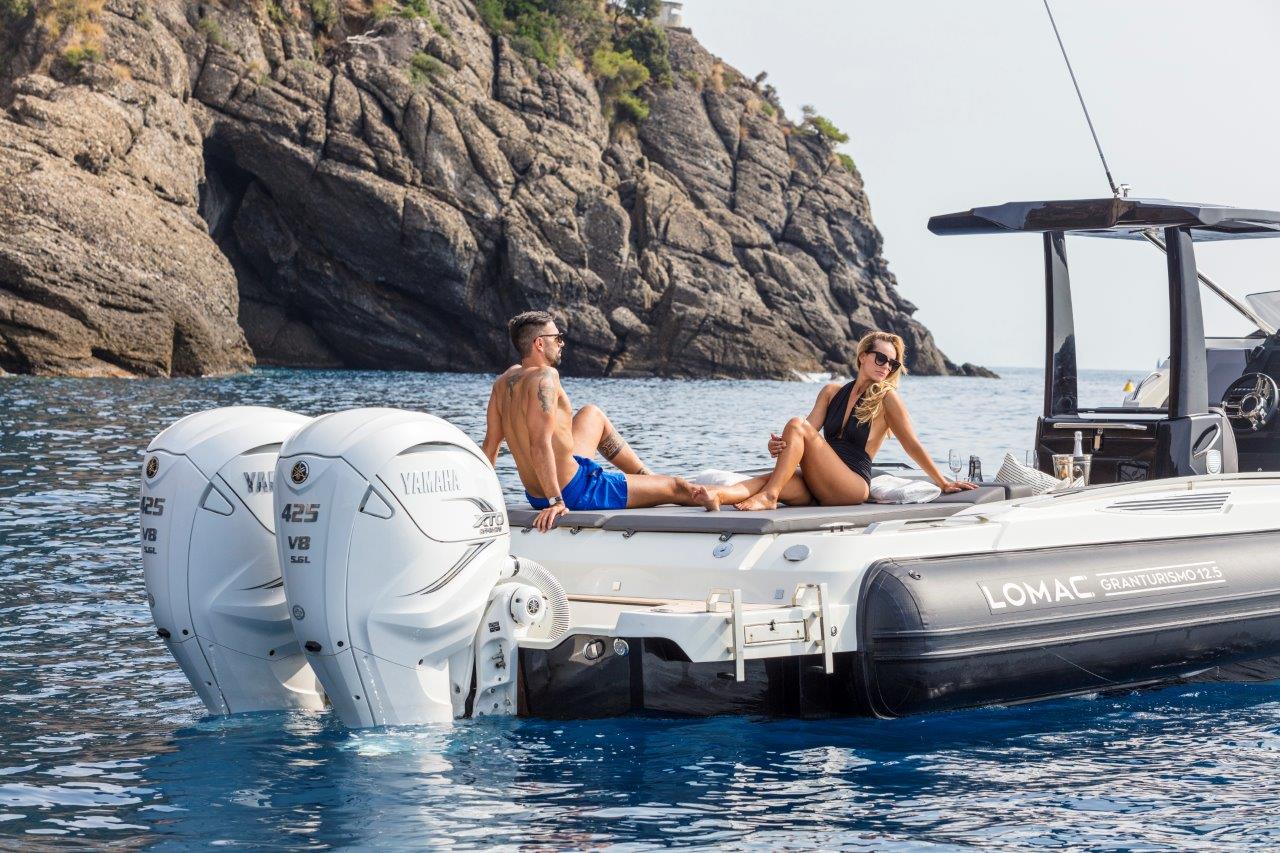 GrandTurismo 12.5

The design of the console on both models echoes the lines and styling cues introduced with the GrandTurismo family: the two boats differ only in terms of their length, while their beam and height are more generous than on the other models to provide greater protection and comfort on long crossings.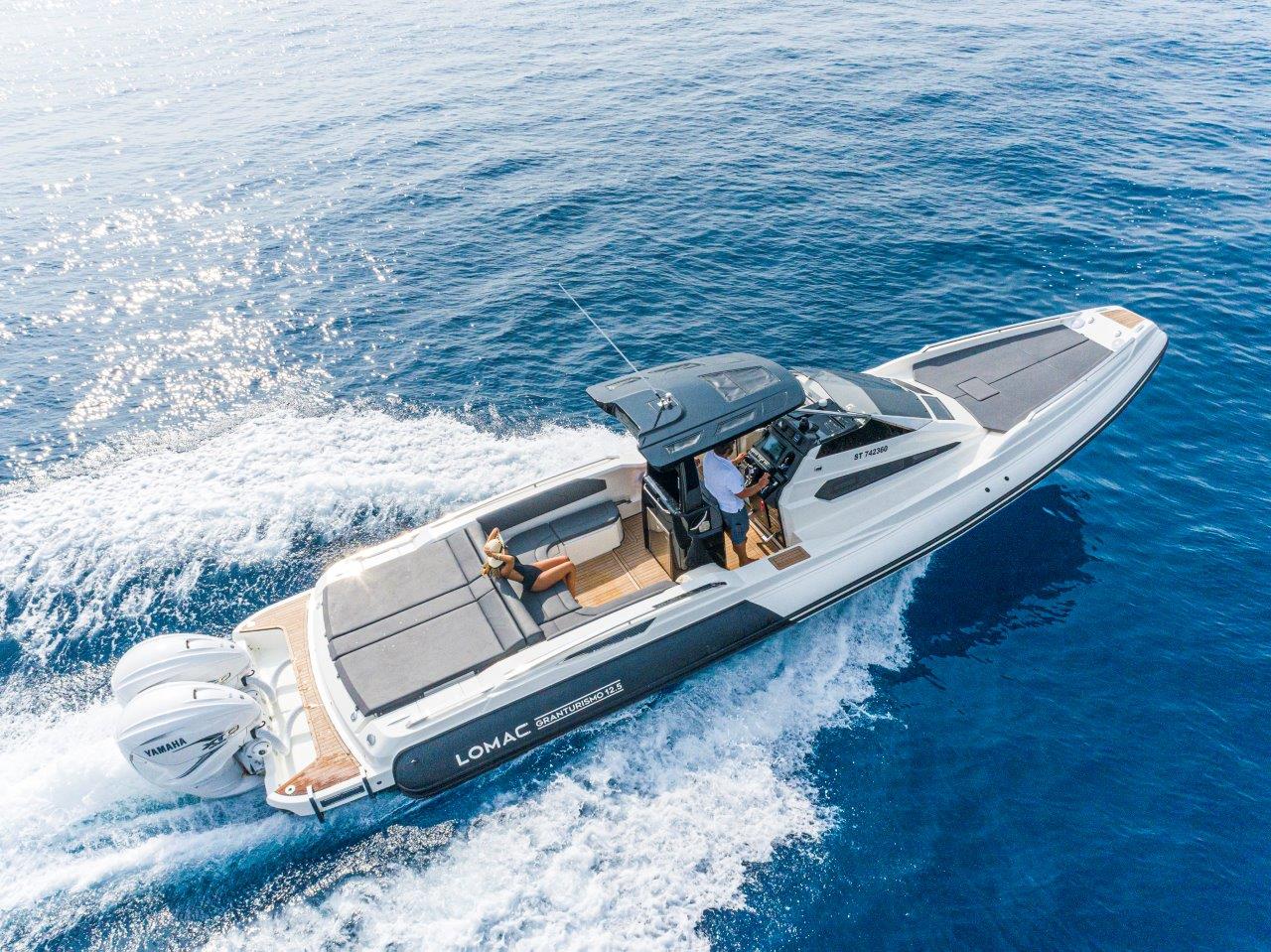 GrandTurismo 12.5

The latest additions to the GranTurismo line extend the family of high-end boats in the Lomac range, designed for all owners who are looking for performance and sportiness, but have no intention of compromising on comfort, liveability and safety, let alone on an aggressive, streamlined look.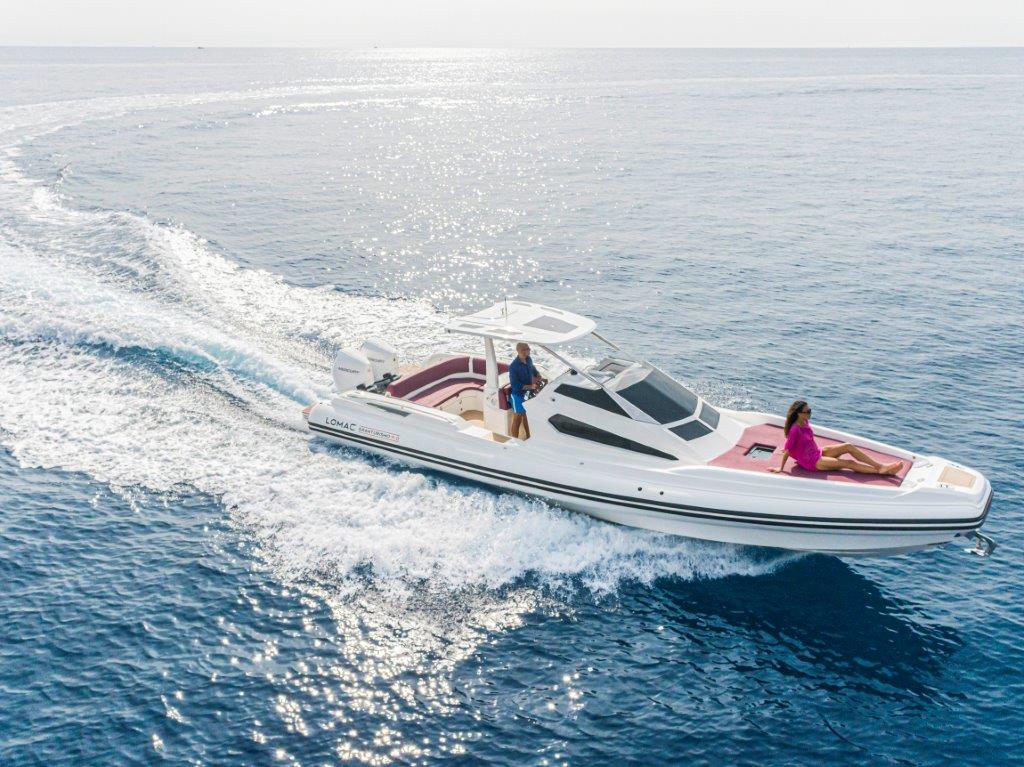 GranTurismo 11.0 Cruiser

In Genoa, Lomac enchanted both the public and the jury of the Design Innovation Award 2021. The Milanese shipyard wins the first prize in the category "pneumatic units" with the new GranTurismo 11.0 Cruiser, was created to combine high performance and sportiness with the habitability of a generous cabin – equipped with a large bathroom and capacious storage areas – for those who navigate medium-range daily, but also wish to spend a few nights in the harbour.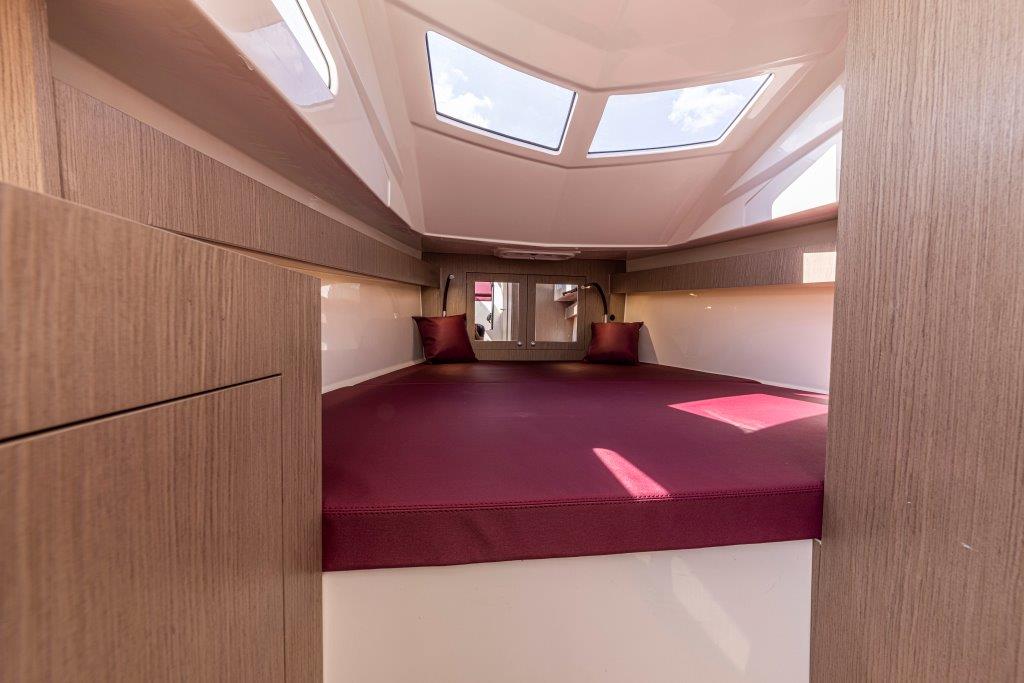 GranTurismo 11.0 Cruiser

The judges of the Prize wanted to reward the new model: "for the continuity in the design development that allowed the integration of new interior spaces without altering the characteristics of the external lines".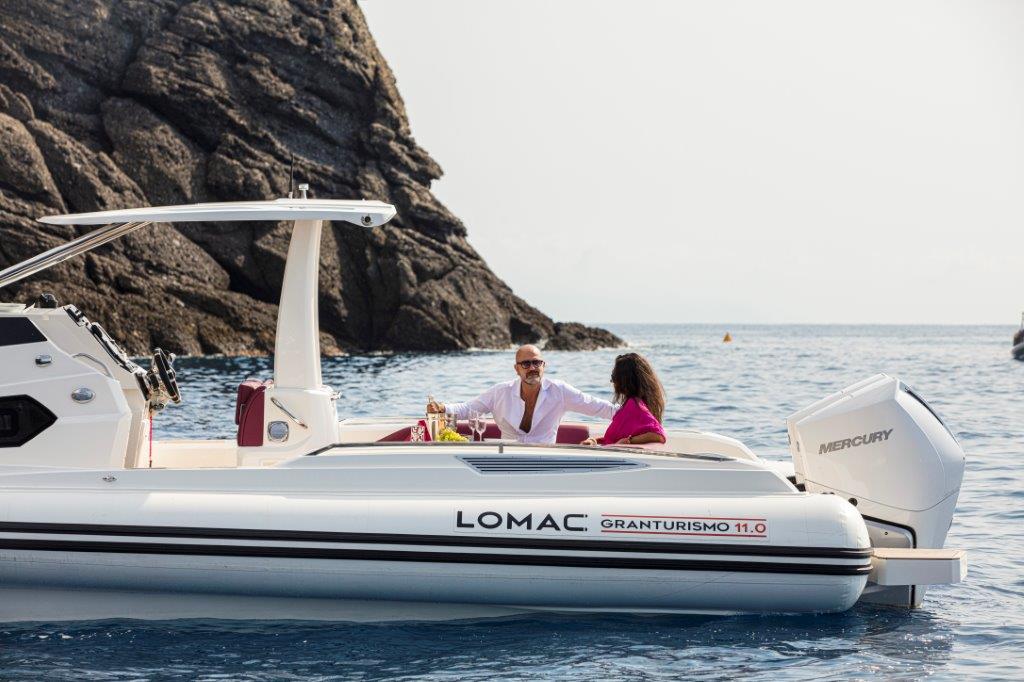 GranTurismo 11.0 Cruiser

Lomac was founded in the early 1960s in Milan. Today it is led by Paolo and Fabrizio Lo Manto, the third generation of the family, and offers a production that includes seven different series for 58 models, the result of the union of the highest technologies with careful craftsmanship. Lomac also produces and markets a wide range of original accessories to better customize your boat, and maintenance products created specifically for its models.
Credits: Lomac