Tecnomar for Lamborghini 63
, the motor-yacht resulting from the blend between excellences in the yachting industry and super sports cars, won in the "Motor Yacht under 25 meters" category at the 2022 International Yacht & Aviation Awards, the prestigious recognition awarded by Design et Al, awarding architecture, style, and design in the Yachting, Aviation and Hôtellerie sectors. The award ceremony was held on Friday, May 27th in the Belmond Hotel Cipriani in Venice.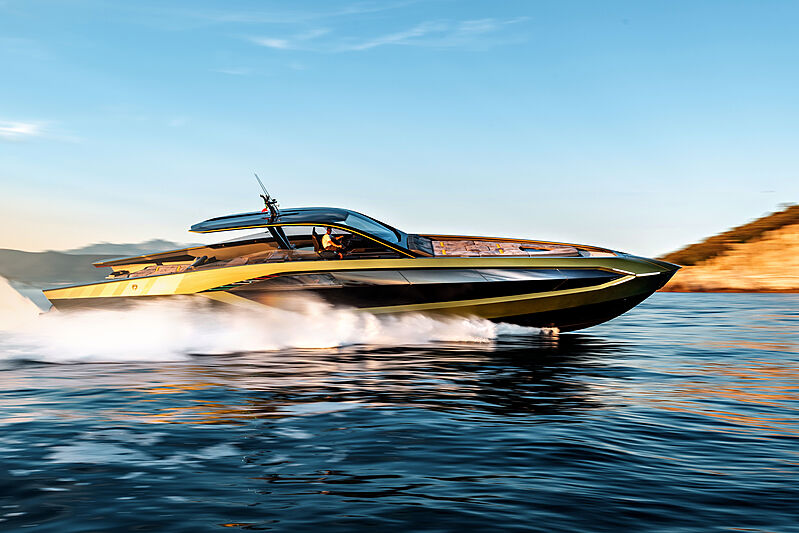 "This award once again confirms the success of the partnership with a prestigious brand such as Automobili Lamborghini. I want to congratulate the team of engineers and architects of both our Companies who have collaborated in an enthusiastic and cohesive manner to the realization of this unique yacht," says Giuseppe Taranto , Vice Chairman & CCO of the Group.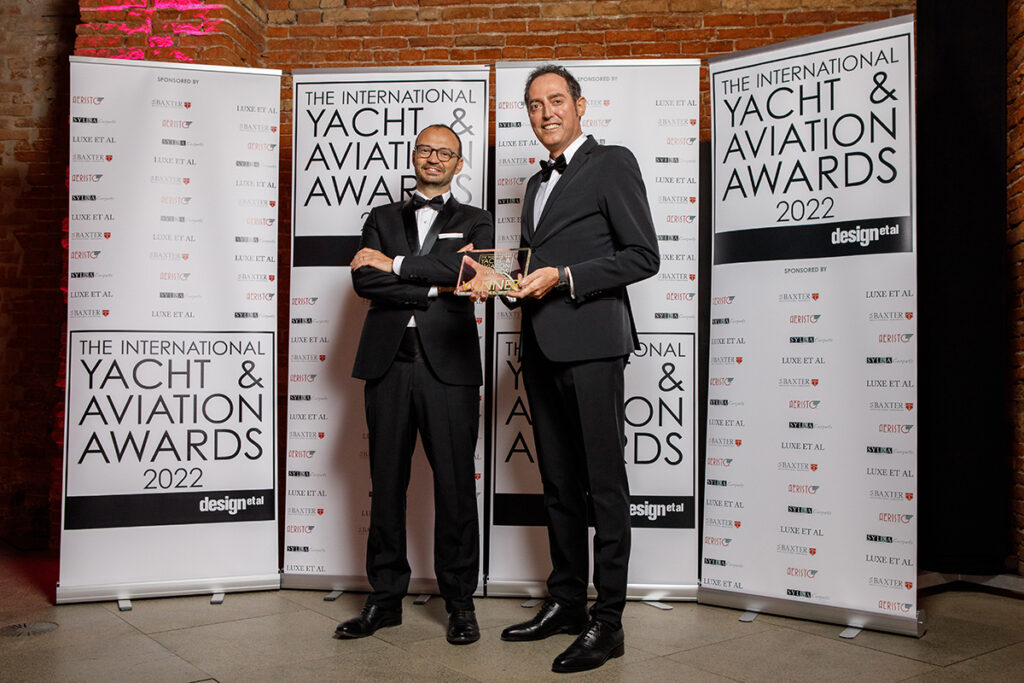 Stefano Rutigliano and Giuseppe Taranto

"This award celebrates the success of our ambitious project and the great work done by Lamborghini and Tecnomar: to embody the essence of Lamborghini DNA in a luxury sport Yacht. This motor yacht is the perfect interpretation of a Lamborghini in an ocean setting," says Stefano Rutigliano, Strategy Director of Automobili Lamborghini S.p.A.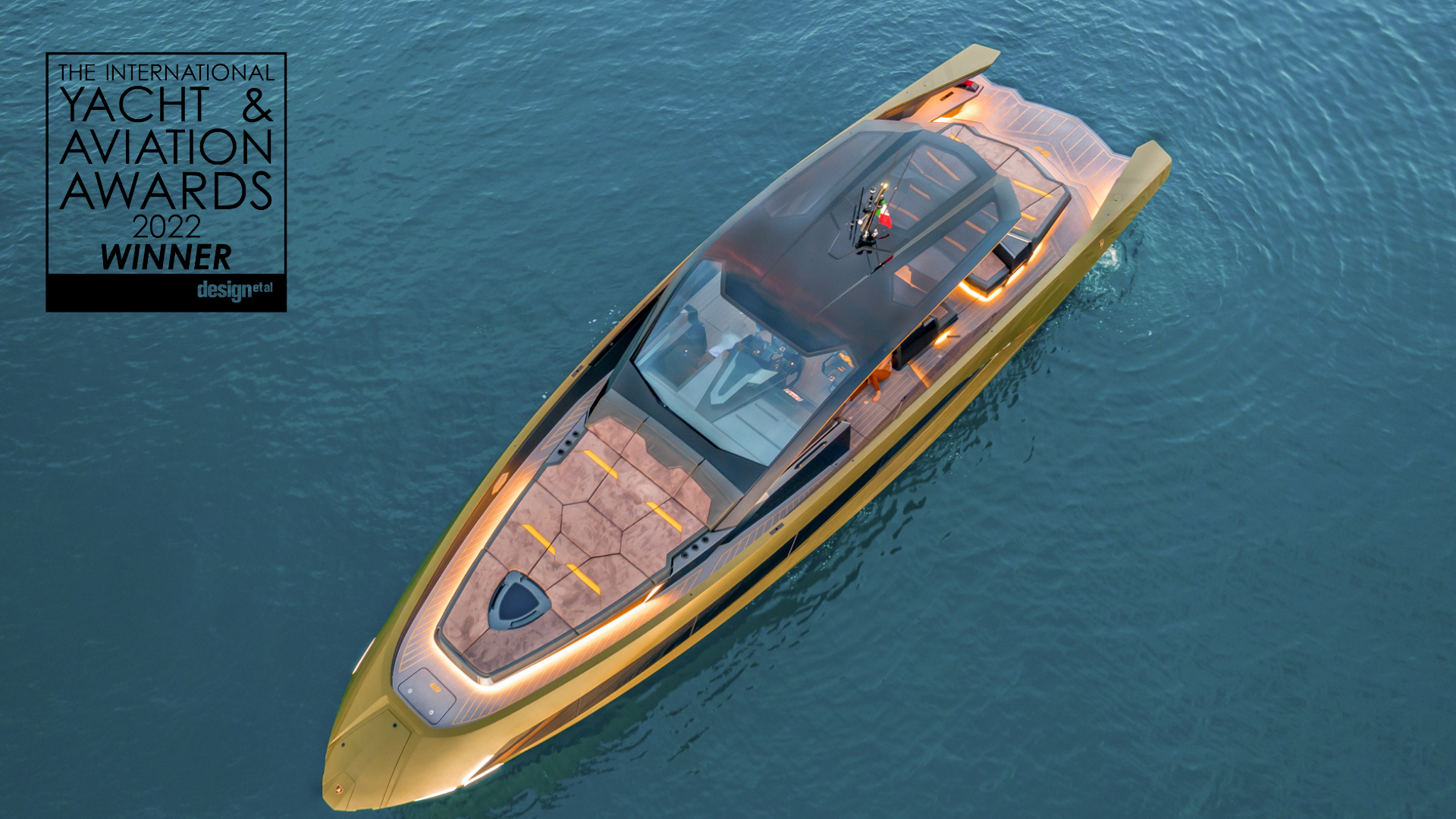 Tecnomar for Lamborghini 63
is inspired by Lamborghini Siàn FKP 37, the hybrid super sports car of unmistakable design, from which the yacht takes many details such as the use of carbon fiber and the supercars' seats.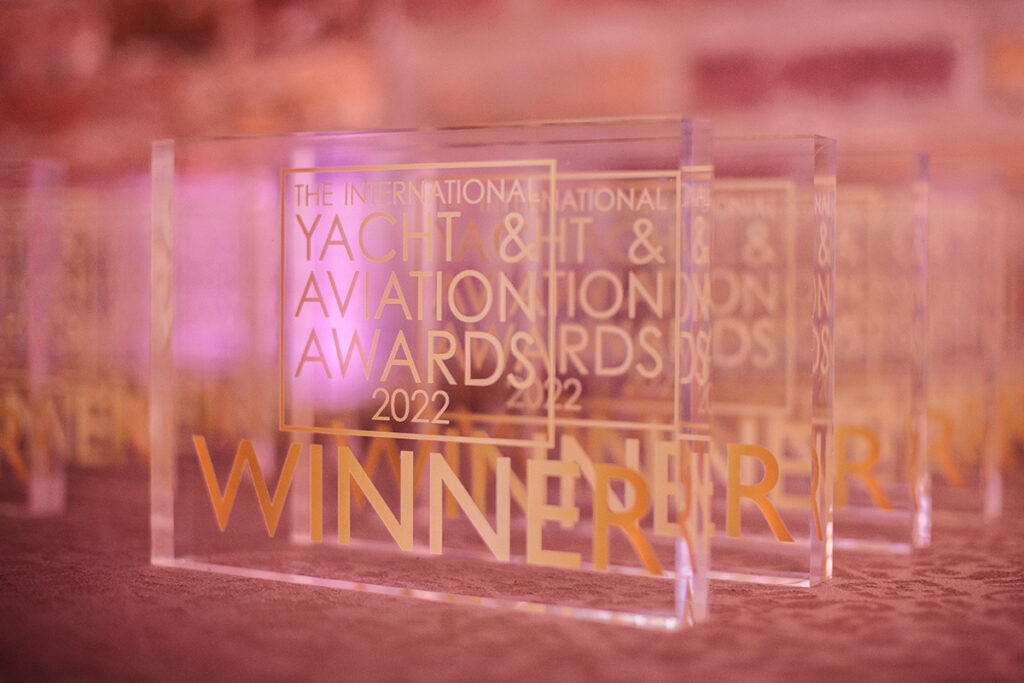 Thanks to two MAN V12-2000HP engines, the motor-yacht is the fastest of the Tecnomar fleet, reaching a speed of 63 knots.
The Italian Sea Group's
Tecnomar
brand produces and commercializes yachts in steel and aluminum up to 50 meters. Founded in 1987 and acquired by the Italian Sea Group in 2009, Tecnomar has launched 289 yachts through the years, also thanks to the Tecnomar Evo line, which has earned great success in the Asian market.
Credits: Tecnomar