The auction included the industrial and real estate assets of the shipyards in Viareggio and La Spezia, the building complex in Pisa, one vessel under construction (project n. 2369), trademarks and patents, the social participation (100%) of Perini Navi USA Inc. and the existing legal relationships with employees and third parties.
TISG will finance the operation through cash availability, re-investing a significant portion of IPO proceeds collected at the beginning of June, as well as bank funding lines.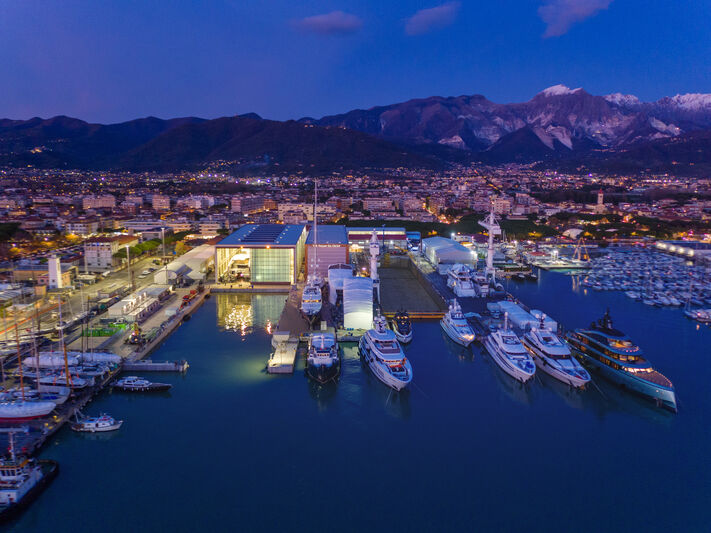 "I am very proud of this operation. We wanted to push forward with the investment, but we have approached the auction with absolute determination to acquire all of the asset considering our consolidated competence and the new contracts, in particular in the segment of large sailing yachts. The new production spaces will allow us to increase incoming order for the future in a very dynamic segment, as proven by the two orders for sailing yachts that we signed in December. We are therefore confident to have made the right decision, driven by an incoming order that has exceeded expectations by 50%," says Giovanni Costantino, The Italian Sea Group Founder & CEO.
According to the release, Perini Navi S.p.A.'s integration could bring several benefits to the Group, such as expansion of production capacity which will allow the order intake for the refit to double and will lead to the acquisition of new contracts for the construction of 90–130 meter motor yachts and growth in marginality for the refit.
TISG had already acquired from the Perini Navi bankruptcy two projects in progress, which are going to be completed through the NCA Refit division, three of which has already been operated in the refitting of Perini Navi vessels, as demonstrated by the four yachts currently present in the shipyard.
Credits: The Italian Sea Group