Silent-Yachts
will be the first boat builder to date to design and build boats for the use of a kite sail system. The new Silent 60 solar powered catamaran carries 42 solar panels for 17 kWp of solar energy to power two electric motors of up to 2x340kw.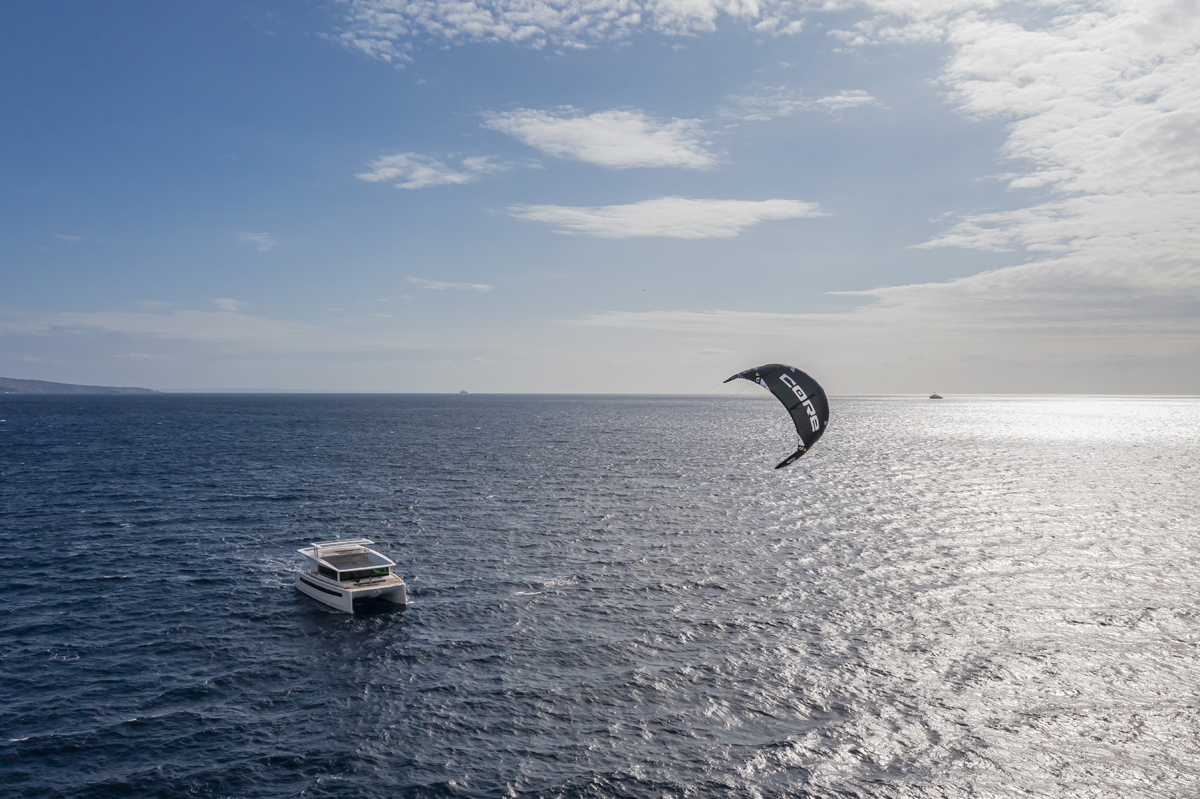 Backed up by a battery capacity of up to 286 kWh, the yacht can cruise efficiently with zero emissions solely on solar power for up to 100 nautical miles a day for weeks.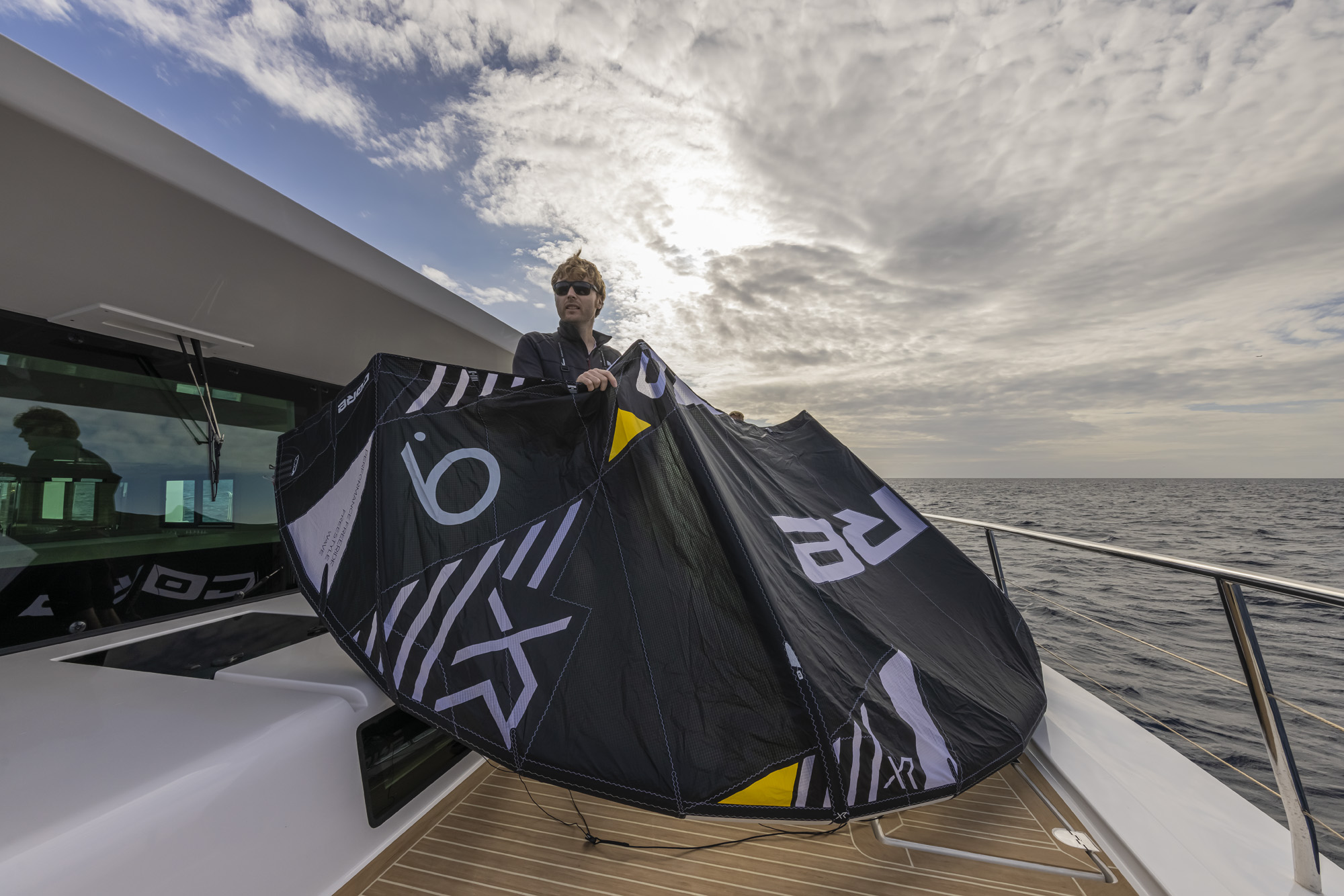 To further improve its green credentials and range, for longer crossings the first Silent 60 is also fitted with a compact 9 or 13 sq. m kite wing. The kite wing is optionally available on all Silent models.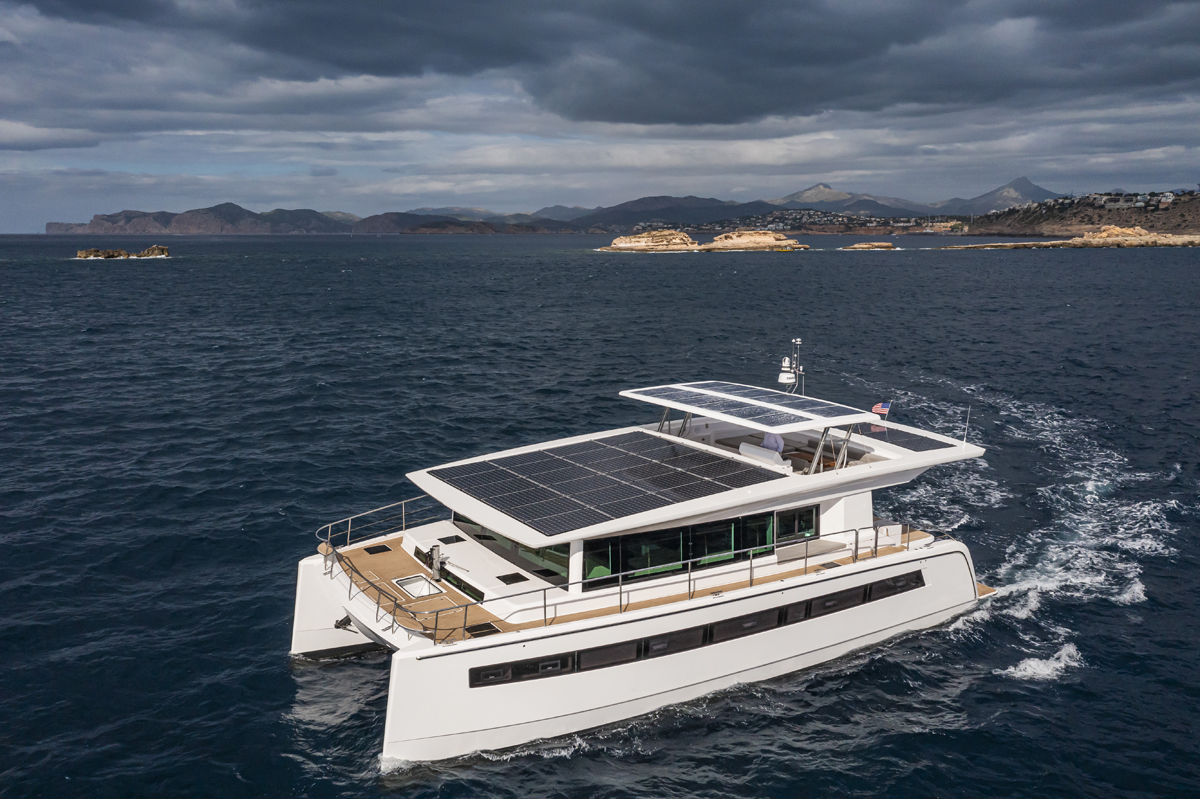 After inflating the kite, it is released overboard to drift away on the surface of the water. Pulling on the lines it launches into the air and once it reaches the optimal flight height, it begins to trace a figure "8" in the sky and generates power to pull the yacht.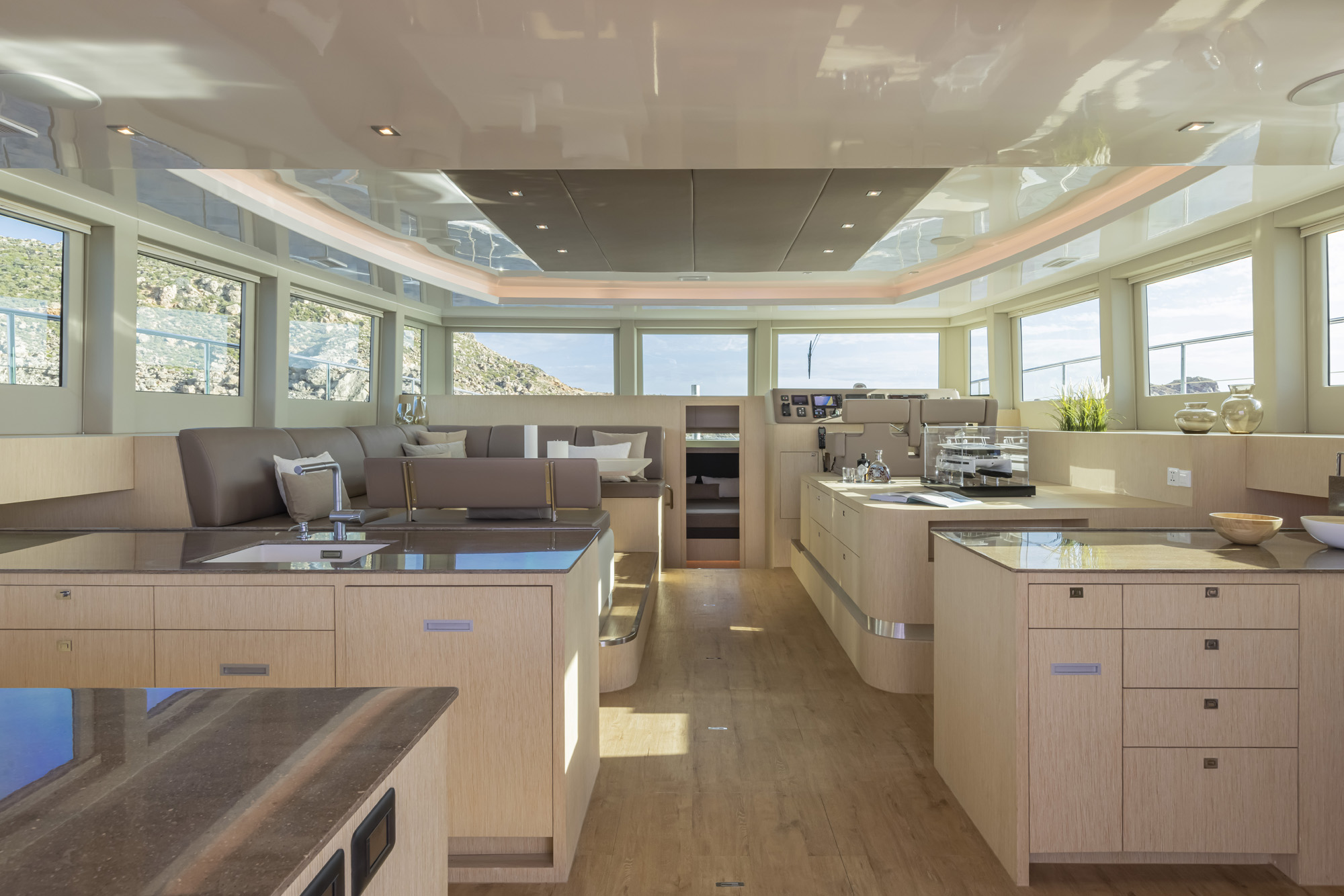 If you want to stop kiting, the automated app controls move the kite to a position right above the boat where it has the least pull on the line. From here it can be winched down electrically and collapsed over the foredeck ready for stowage.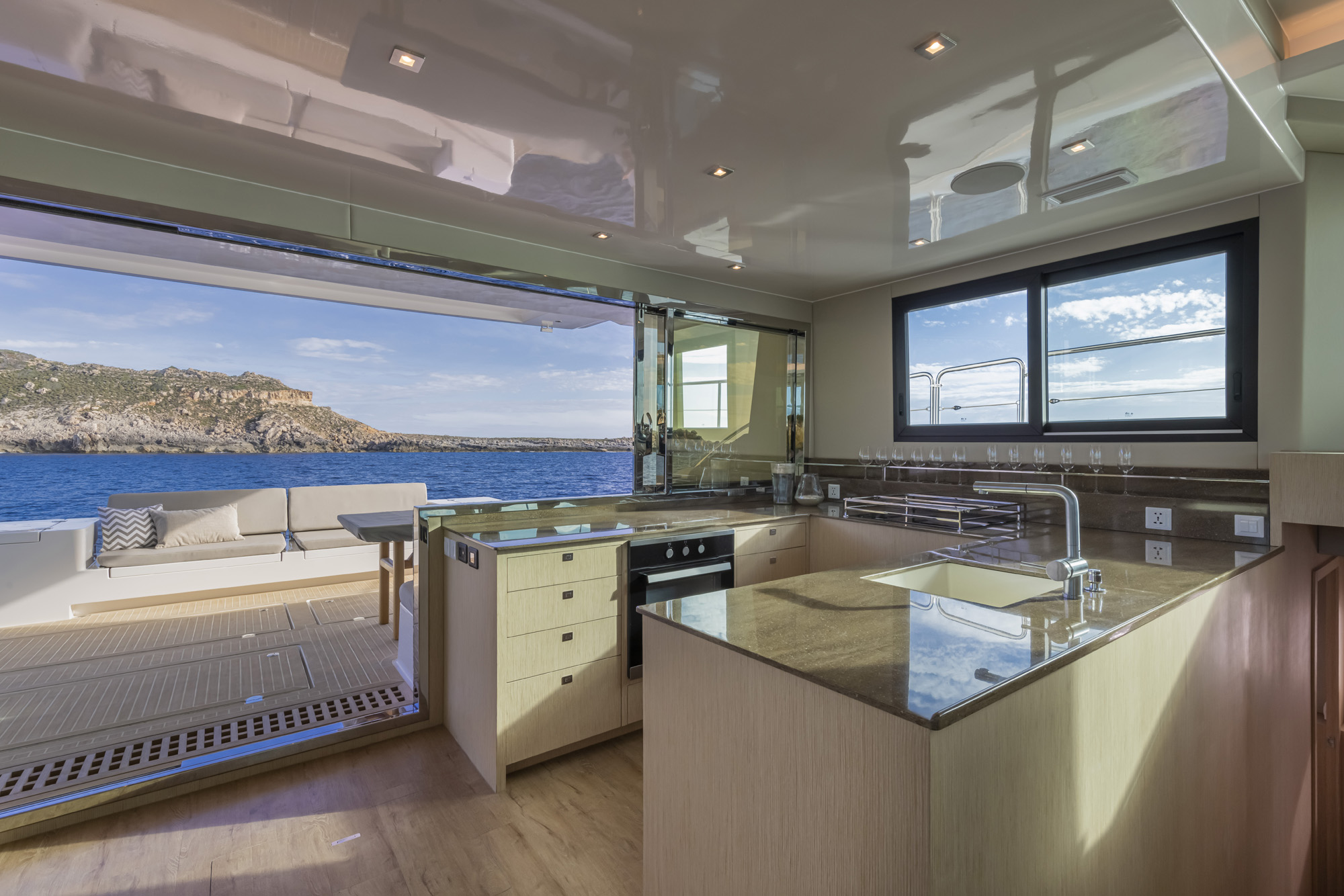 "The main advantages of a kite over a conventional sail system are that it does not throw shade on the solar panels, does not need a tall mast, and generates up to 10 times more power per square metre than a traditional sail. In addition to that it saves about 1,5 tons of weight compared to conventional rigg and costs much less," says Michael Köhler,
Silent-Yachts
founder and CEO.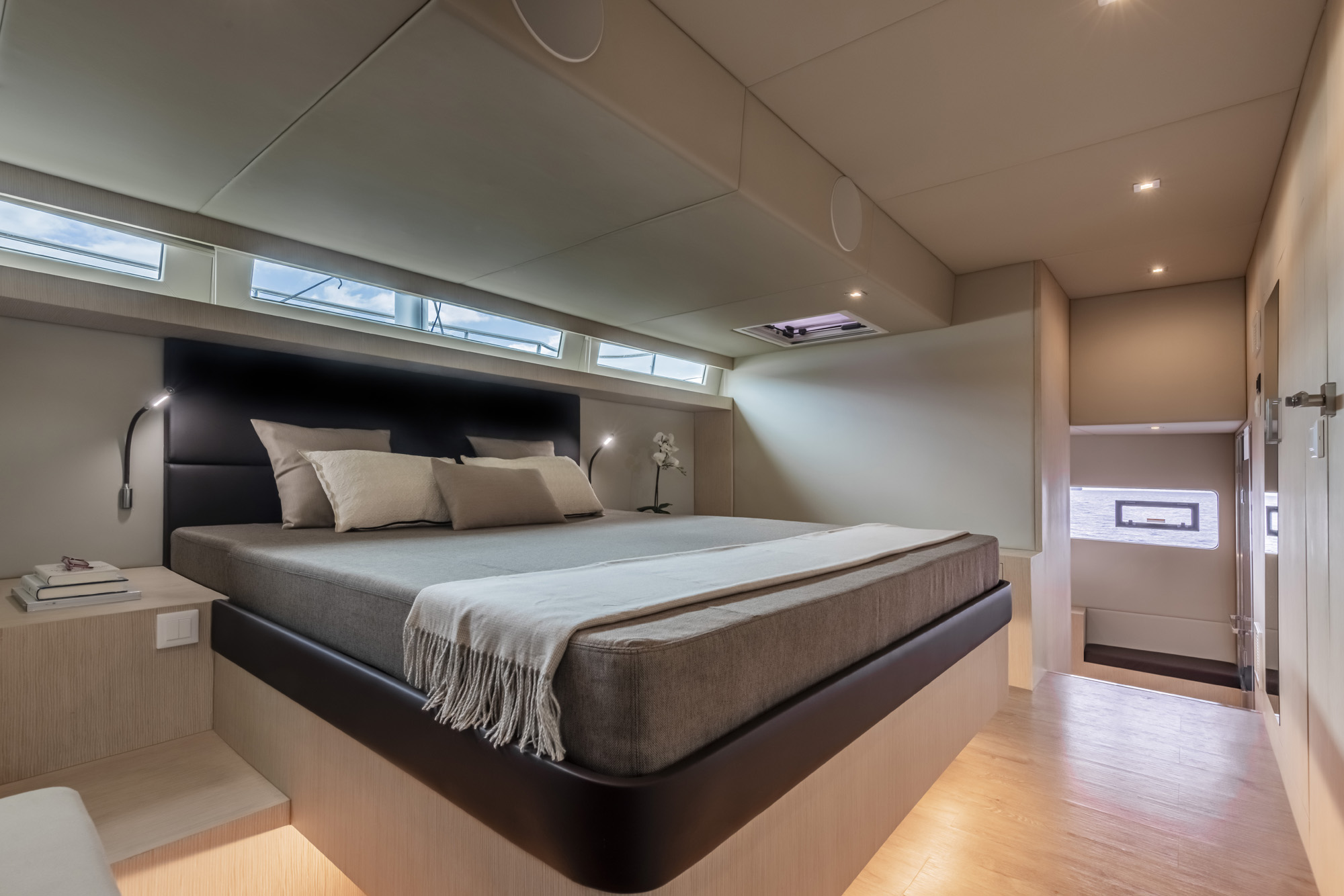 The first Silent 60 has four guest cabins on the lower deck, including a spacious master suite, but other layout solutions are available. There are numerous social areas on board, including an airy main salon, an aft cockpit, a cosy bow area and a flybridge. The yacht also has high headroom throughout (up to 2.32m in the main salon).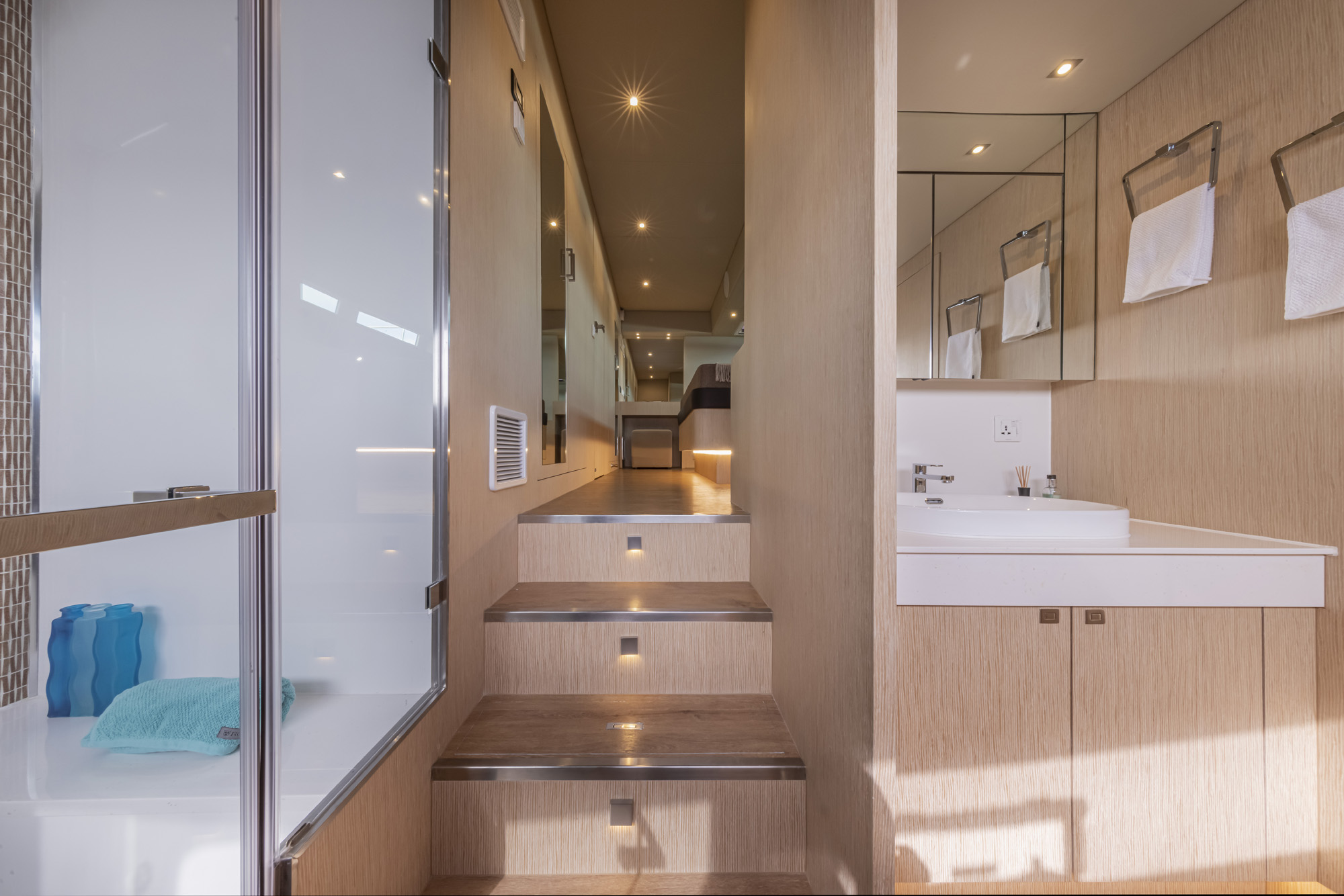 Thanks to a draft of under 1m the yacht can access shallow bays, a crucial consideration for cruising grounds in the Caribbean and South East Asia.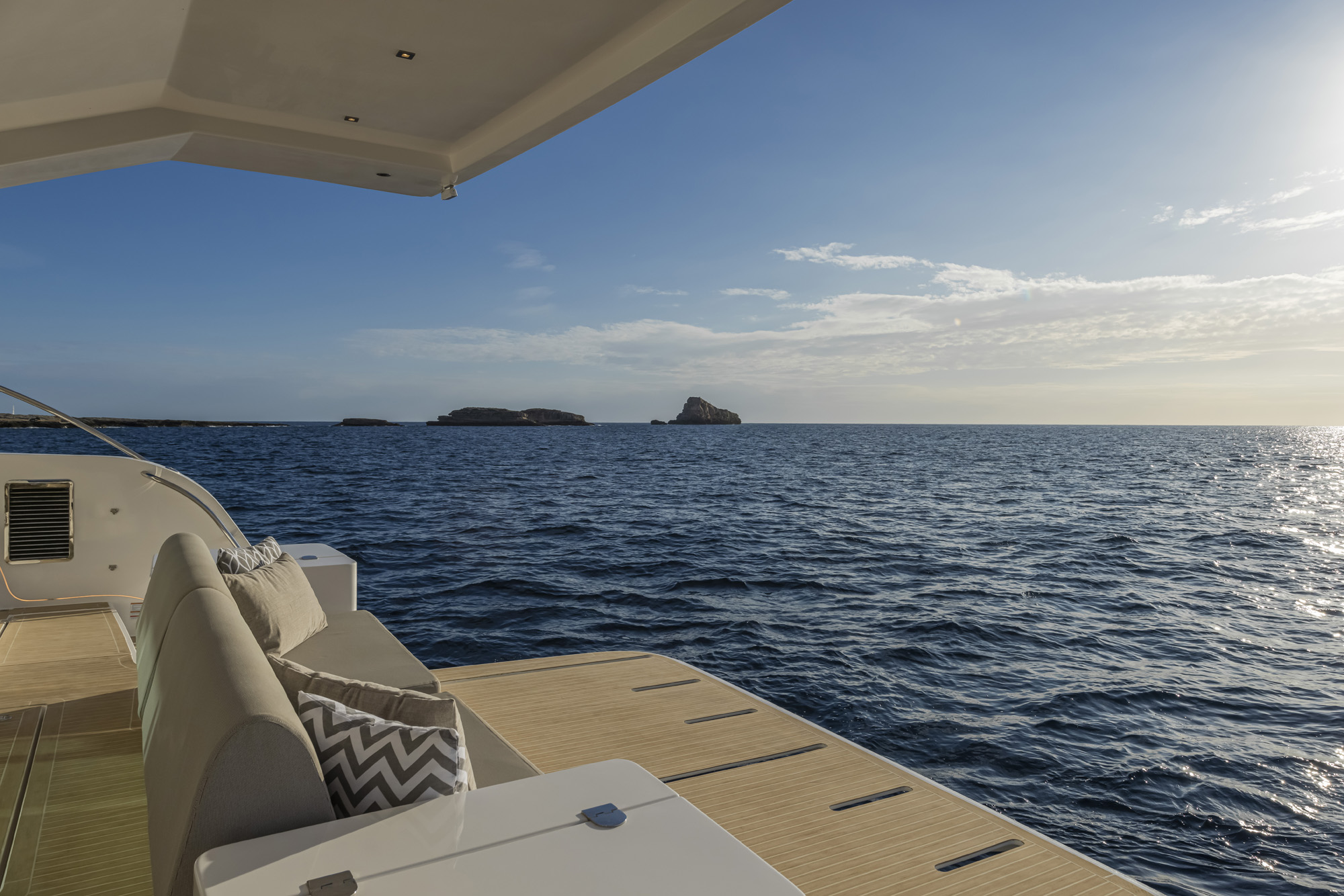 Two swimming platforms in the stern can be extended on owner's request to carry a pair of electric jet skis. The lifting hydraulic platform between the two platforms can carry a 4 m tender.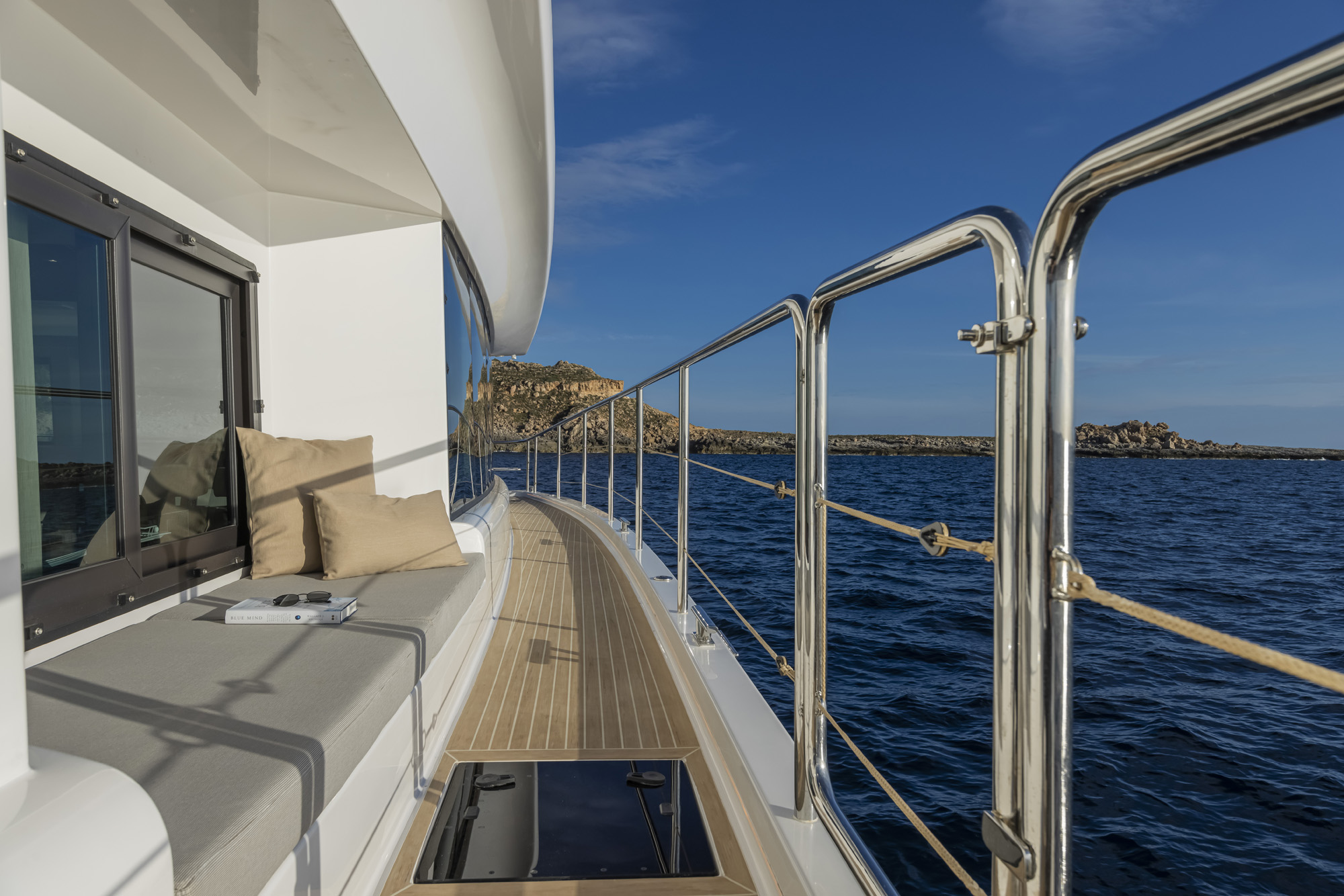 The Silent 60 is designed to go everywhere as a true bluewater cruising yacht. The solar-electric system is configured to power all the on-board systems without the need of fossil fuels for a generator. Featuring a new, high-performance hull form with a longer waterline and reverse bow, the yacht has a cruising speed of 6-8 knots, but can reach 20 knots if needed.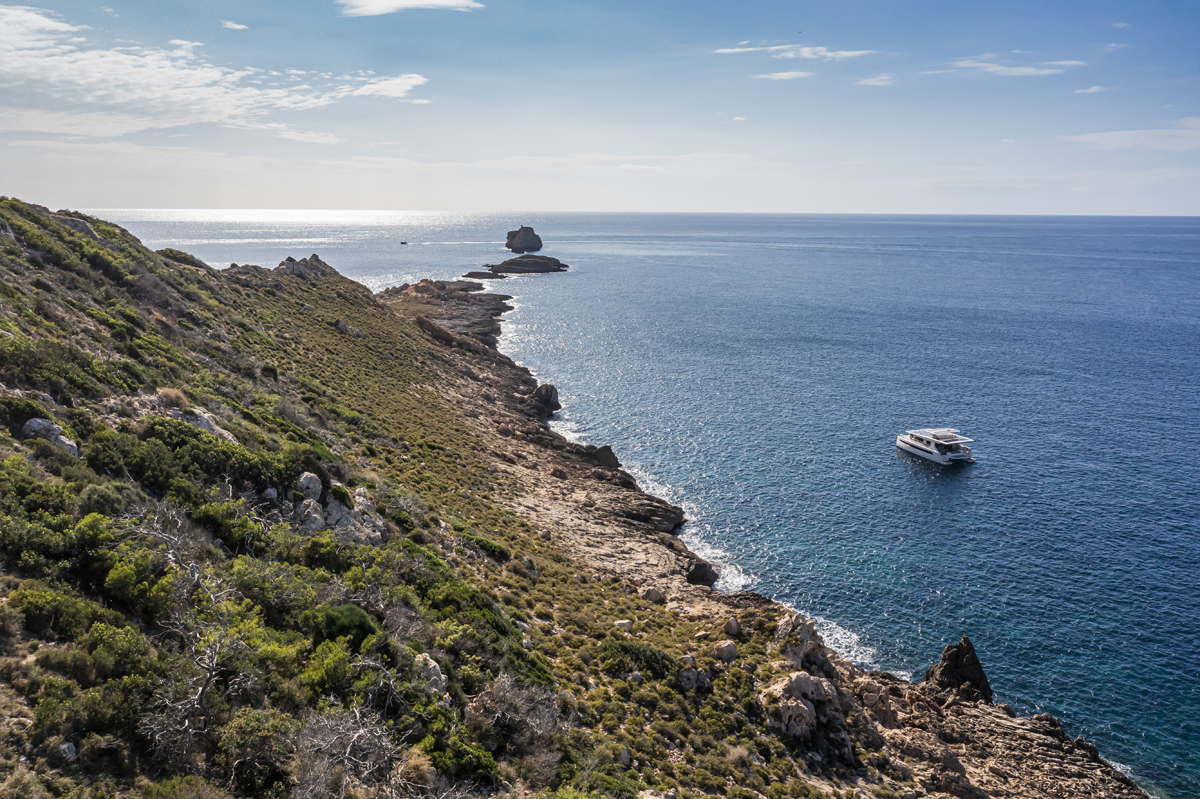 Silent-Yachts
is producing the world's first fully solar-sustainable oceangoing production catamaran yachts. They are powered exclusively by solar energy and capable of cruising up to 100 miles per day. In 2009, founders Heike and Michael Köhler, who have spent 6,000 days cruising more than 75,000 miles all around the world, launched the Solarwave 46, the first fully self-sufficient blue-water catamaran after years of testing solar-powered propulsion, and they have been building boats ever since.
Credits: Silent-Yachts